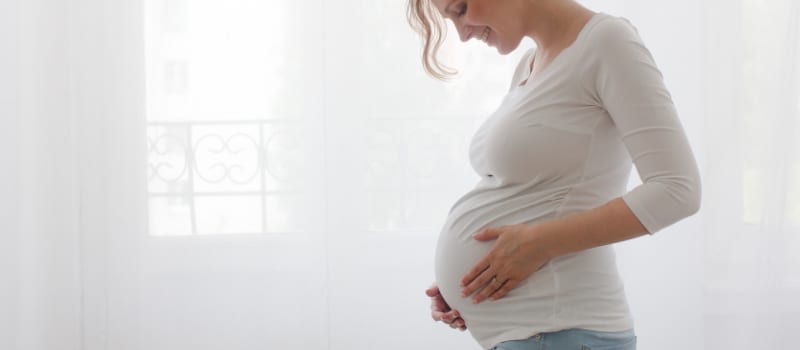 Throughout the course of your pregnancy, you may experience an array of aches and pains all over your body. One of the chief complaints from mothers-to-be to our foot doctor in Midtown is ankle pain. Since May is Women's Health Month, Foot and Ankle Surgeons of New York would like to provide some suggestions for managing ankle pain during pregnancy to help expecting mothers find some much-needed comfort and relief. Continue reading to learn more! 
How To Relieve Ankle Pain During Pregnancy
With all the hormonal changes, weight gain, and fluid retention, ankle pain and swelling are all-too-common occurrences during pregnancy. Several factors contribute to ankle pain during pregnancy. Pressure from your growing uterus and extra fluid in the body can cause swelling in your ankles, especially as your due date nears. In addition, weight gain can put additional stress on your already compromised feet and cause pain. While these bodily changes are natural, our foot doctor in Midtown is here to help alleviate ankle pain and find comfort as your pregnancy progresses. Here are some helpful tips for relieving ankle pain during your pregnancy:
Rest – If you are experiencing ankle pain and swelling, it's essential to stay off your feet and avoid standing for long periods. Try to sit with your feet up or lie down with your legs elevated to alleviate some of the swelling.
Compression Stockings – If you need to be on your feet or experience persistent swelling, you can wear compression stockings to help prevent fluid pooling in your lower legs and feet.
Physical Activity – During your pregnancy, you should still find ways to stay physically active safely. Walking, stretching, or swimming can help improve your overall health and reduce ankle pain and swelling.
Orthotics – Decreased balance, extra weight, and loose ligaments in your lower body all require additional support. Our podiatrist may recommend custom orthotics to help support your feet and ankles.
Contact Us
Your pregnancy should be an enjoyable experience, so it's crucial to consult with our foot doctor in Midtown to find the best treatment for your ankle pain. Our staff at Foot and Ankle Surgeons of New York are here to help women step more comfortably throughout their pregnancy. Be sure to contact us today to learn more or request an appointment!