What Medical Evaluations Does FAASNY Offer?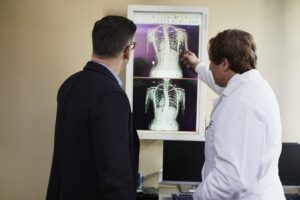 A medical evaluation is a clinical appraisal of an individual's health that assesses a person's physical or mental health. Medical evaluations may be part of an individual's routine healthcare or required under certain work-related circumstances, such as an employee's return to work after an injury.
We take pride in complete physical examination and understanding for a host of conditions of lower extremity pathology with systemic corollaries – a specialist must also be able to think like an internist and make appropriate diagnosis and referrals as needed. Weight, blood pressure, temperature, and pulse oximetry measured and phlebotomy and pathology collection are available in the office.
If you'd like to learn more about our medical evaluation services, please click here for more information on our best podiatrist in Nassau County, NY.