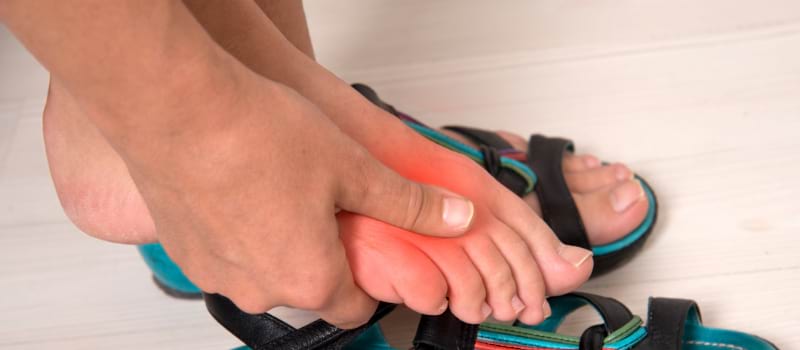 Most people picture twisted fingers or swollen knuckles when they think about arthritis, but this condition can affect any joint throughout your body, including the feet. Our podiatrist in Valhalla NY at Foot and Ankle Surgeons of New York has expertise in helping to ease the pain and discomfort caused by arthritis. Continue reading below to discover some of the best treatments for foot arthritis and how you can cope with your symptoms. 
Best Treatment For Foot Arthritis
If you live with arthritis, you've likely felt the painful effects it can have on your feet. The feet are largely affected by arthritis, as there are more than 30 joints in the foot. Unfortunately, this incurable condition can eventually lead to loss of joint function, limited motion, and joint deformities. Using innovative diagnostic approaches, our podiatrist in Valhalla NY has the expertise to diagnose foot arthritis and recommend an effective treatment plan appropriately. Whenever possible, our staff will implement conservative treatments to manage the pain and swelling in your feet. Some of the best conservative treatments for foot arthritis include:
Lifestyle modifications.
Corticosteroid joint injections.
Anti-inflammatory pain medications.
Exercises.
Compression and bracing.
Proper footwear and custom orthotics.
Ice and heat therapy.
Assistive walking devices to take the stress off of the arthritic joint.
If conservative arthritis treatments do not offer significant relief, we may recommend surgery. We offer the latest surgical techniques that can potentially yield life-altering results and restore your mobility and relieve pain. Minimally invasive surgical procedures using small incisions can offer a quick recovery for arthritis affecting the feet and ankles. Depending on the severity of your foot arthritis, our podiatrists will determine the appropriate course of action. The best way to manage arthritis pain in your feet is by keeping it under control and working with an experienced team to manage your symptoms.
Contact Us
While the forms of arthritis that can affect your feet can stem from different causes, the result is always the same. You're living in pain and unable to do the activities you want. Treatment from our podiatrist in Valhalla NY can help. Be sure to contact us at Foot and Ankle Surgeons of New York today to request an appointment!