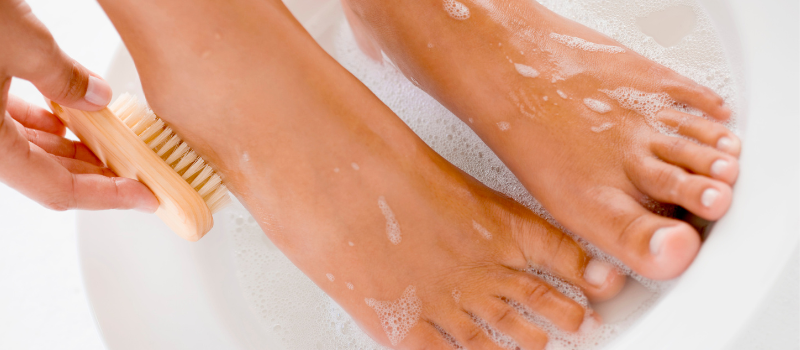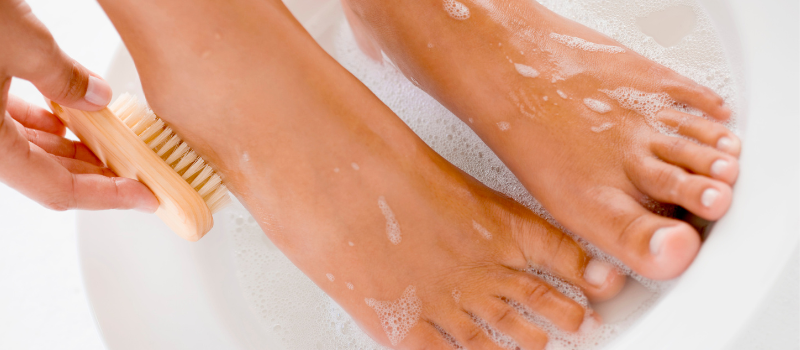 As we age, taking care of our feet becomes increasingly important. They bear the weight of our bodies and are subjected to daily wear and tear. Neglecting foot health can lead to issues that can significantly impact our mobility and overall well-being. At FAASNY, our foot doctors serving Hauppauge, NY would like to provide you with invaluable tips for maintaining healthy feet as you age. By following these recommendations, you can keep your feet strong, pain-free, and ready to support you.
Tips For Maintaining Healthy Feet As You Age
Here are some tips from our foot doctors serving Hauppauge, NY to help you maintain healthy feet as you age:
Choose Proper Footwear – The foundation of good foot health starts with choosing the right footwear. Opt for shoes that provide adequate arch support, cushioning, and stability. Ensure they fit properly, allowing enough room for your toes to move comfortably. Avoid high heels and narrow-toed shoes, as they can cause foot deformities and increase the risk of falls. Look for brands that specialize in comfortable and supportive footwear.
Maintain Good Hygiene – Proper foot hygiene is essential to prevent infections and maintain healthy feet. Wash your feet daily with mild soap and warm water, thoroughly drying them afterward, especially between the toes. Regularly trim your toenails straight across to prevent ingrown nails. Additionally, moisturize your feet with a hydrating lotion to keep the skin supple and prevent dryness and cracking.
Regularly Inspect Your Feet – Regular foot inspections can help you identify potential issues early on. Check for any redness, swelling, cuts, or sores. Look out for changes in skin color or temperature. If you notice anything unusual or concerning, consult a podiatrist immediately. Early intervention is crucial in preventing complications and maintaining foot health.
Exercise and Stretch – Regular foot exercises and stretches can improve flexibility, strengthen muscles, and enhance circulation. Simple exercises like toe curls, ankle rotations, and calf raises can be beneficial. Additionally, consider low-impact activities such as swimming or cycling to keep your feet active without putting excessive strain on them. Consult a healthcare professional to determine the most suitable exercises for your needs.
Seek Professional Care – Regular visits to a podiatrist are essential for maintaining healthy feet, especially as you age. Our podiatrists can assess your foot health, diagnose issues, and provide appropriate treatments and interventions.
Contact Us
Maintaining healthy feet as you age is vital for a fulfilling and active lifestyle. Prioritize your foot health, and enjoy a life free from foot pain and limitations. Be sure to contact FAASNY today to learn more about our foot doctors serving Hauppauge, NY!