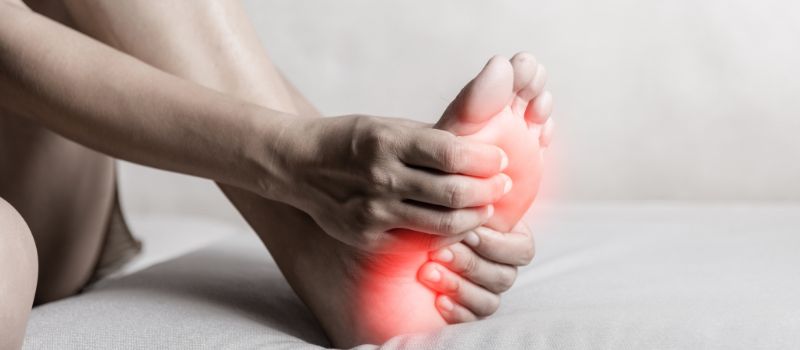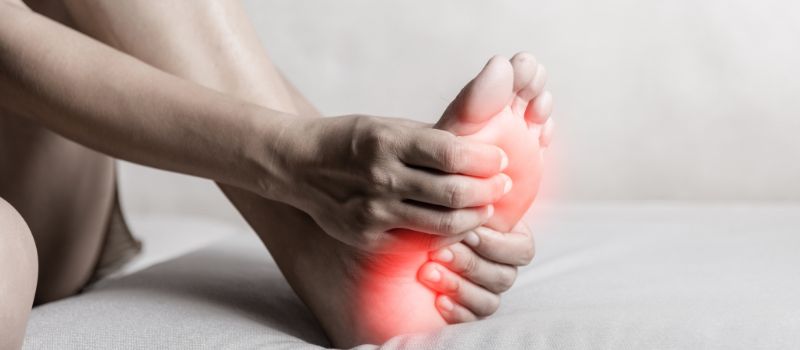 At FAASNY, our foot doctor Hauppauge, NY strives to provide you with the most comprehensive and informative foot care and prevention tips. Our experts would like to discuss the causes, symptoms, and treatment options for plantar fasciitis. Continue reading to learn more! 
What is Plantar Fasciitis?
Plantar fasciitis is a painful and prevalent foot condition that occurs when the plantar fascia along the foot becomes inflamed or irritated. This condition is often characterized by a sharp, stabbing pain in your heel or arch of the foot, particularly when taking the first steps in the daytime or after long periods of rest.
Causes of Plantar Fasciitis
Understanding the underlying causes of plantar fasciitis is crucial in managing and preventing its occurrence. While the exact cause may vary from person to person, several common factors contribute to the development of this condition:
Overuse and Excessive Strain: Repetitive activities or prolonged standing can strain the plantar fascia, leading to microtears and subsequent inflammation.
Foot Mechanics: Abnormal foot mechanics, such as flat feet or high arches, can place additional stress on the plantar fascia, increasing the risk of developing plantar fasciitis.
Obesity: Excess weight can overload the plantar fascia, increasing the likelihood of inflammation and pain.
Improper Footwear: Wearing shoes with inadequate arch support or cushioning can exacerbate the symptoms of plantar fasciitis.
Symptoms of Plantar Fasciitis
Recognizing the symptoms of plantar fasciitis is essential for early detection and timely intervention. Our foot doctor Hauppauge, NY can help diagnose your condition. The most common signs and symptoms include:
Heel Pain
Arch Discomfort
Tenderness
Limited Mobility
Treatment Options for Plantar Fasciitis
Fortunately, several effective podiatric treatment options are available to alleviate the discomfort that comes along with this painful foot condition. It's important to note that each individual may respond differently to treatments, so a personalized approach is essential. Here are some commonly recommended treatment options:
Rest and Ice Therapy
Stretching and Strengthening Exercises
Orthotic Devices
Medications
Extracorporeal Shock Wave Therapy (ESWT)
Contact Us
If you suspect you may be suffering from plantar fasciitis or are experiencing persistent foot pain, it is advisable to consult with our foot doctor Hauppauge, NY for a proper diagnosis and personalized treatment plan. Contact FAASNY today to learn more and request an appointment!