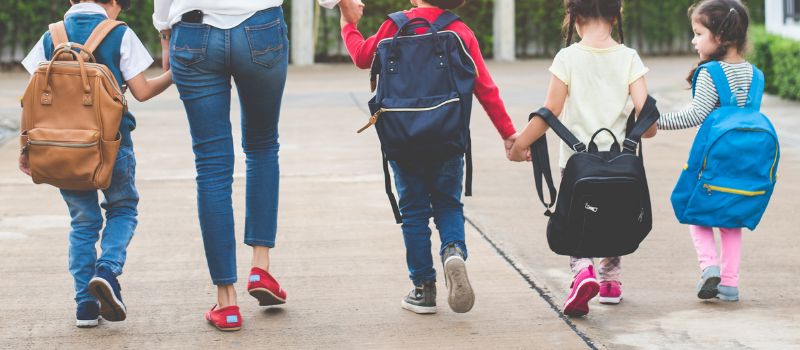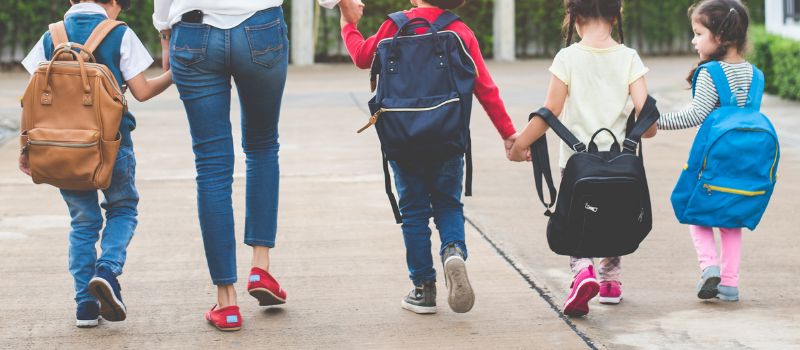 As we gear up for another back-to-school season, ensuring our children's health and well-being is paramount. Our children's feet carry them through the day, allowing them to explore, learn, and play. Therefore, it's vital to equip parents and guardians with the knowledge and tools to keep their kids' feet healthy and pain-free. At Foot and Ankle Surgeons of New York, our Mineola foot doctor would like to provide essential foot care tips for the back-to-school season to ensure your child's feet are well taken care of. Continue reading to learn more!
Keeping Kids' Feet Healthy For Back-To-School Season
Amidst the hustle and bustle of preparing for classes, shopping for supplies, and organizing schedules, one crucial aspect often overlooked is foot care. Our Mineola foot doctor would like to share some tips for keeping your kids' feet healthy this fall:
Proper Shoe Selection – Selecting the right shoes for your child is the foundation of appropriate foot care. Ill-fitting shoes can lead to many issues, from blisters and calluses to more severe problems like ingrown toenails and even musculoskeletal imbalances. Children's feet are constantly growing, and their shoe sizes can change rapidly. Before each school year, measure their feet to ensure you purchase the correct size. A thumb's width of space between the longest toe and the shoe's tip allows room for growth.
Prioritize Comfort – Opt for shoes that provide ample cushioning and support. Look for features like arch support and cushioned insoles. Comfortable shoes prevent discomfort during long school days and active play.
Daily Foot Care Routine – Establishing a simple daily foot care routine can make a significant difference in maintaining healthy feet for your child. Encourage your child to wash their feet daily with mild soap and lukewarm water. This prevents the buildup of bacteria and reduces the risk of infections. After washing, ensure your child's feet are thoroughly dry, especially between the toes. Apply a gentle, fragrance-free moisturizer to prevent dry skin and cracking.
Nail Care – Keep your child's toenails trimmed straight across to prevent ingrown toenails. Be cautious not to cut them too short, as this can lead to discomfort.
Preventing Common Foot Issues: A Proactive Approach
Prevention is critical when it comes to foot health. By being proactive, you can help your child avoid common foot problems that can disrupt their daily activities:
Encourage Physical Activity – Promote regular physical activity to keep the feet strong and flexible. Engaging in activities like walking, running, and swimming can contribute to overall foot health.
Address Pain or Discomfort – If your child complains of foot pain or discomfort, address it promptly. Ignoring such issues can lead to more severe problems down the line.
Choose the Right Sports Shoes – For children participating in sports, ensure they have appropriate athletic footwear that supports their chosen activity.
Contact Us
By following these comprehensive foot care tips, you can ensure that your child's feet remain healthy, pain-free, and ready for all the adventures that the new school year brings. Be sure to contact our Mineola foot doctor at FAASNY to learn more about foot care tips and request an appointment for care!