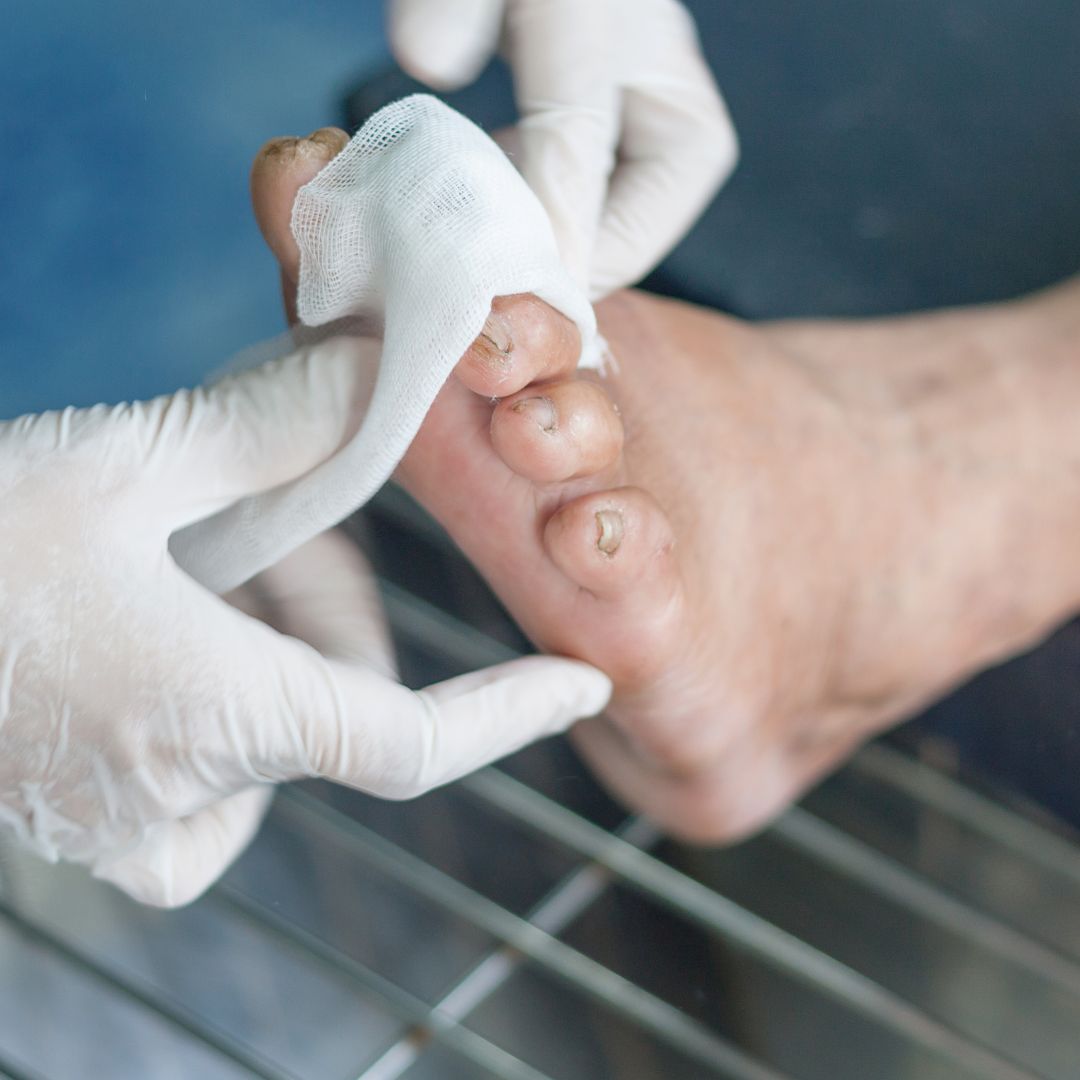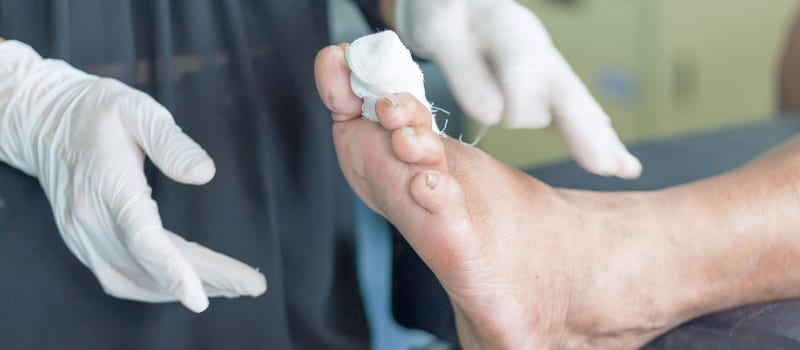 If you live with diabetes, there are many things you need to do to manage your health. Checking your blood sugar levels, finding time for activity, eating healthy, and taking medicine are all parts of your daily routine, but are you taking care of your feet? Since November is Diabetes Awareness Month, our podiatrist on Long Island at Foot and Ankle Surgeons of New York would like to discuss some ways you can prevent diabetic foot infections and protect your foot health! Continue reading to discover more!
What Are Diabetic Foot Infections?
Diabetes is a prevalent and chronic condition of abnormally high blood sugar levels. Foot infections are an ongoing risk among the various short and long-term health complications of diabetes. High blood sugar levels can cause damage to the arteries leading to the feet, and this can lead to neuropathy.
Neuropathy can make it challenging for an individual to notice an initial minor wound, allowing an infection to set in. One of the first signs of diabetic foot infections is any type of open wound on the foot. Even a simple blister or nick from trimming your toenails could lead to a food infection. Our podiatrist on Long Island recommends watching carefully for the following symptoms:
A small wound on the foot.
Swelling or redness around the wound.
Discolored drainage.
Pain in the area unless there is significant neuropathy.
How To Prevent Diabetic Foot Infections
If you live with diabetes, you can quickly develop wounds or sores on your feet. If these sores don't heal, they could become infected. However, if you carefully monitor your diabetes and take proper care of your feet, you can usually prevent an infection. Here are some tips from our podiatrist on Long Island to avoid diabetic foot infections:
Inspect your feet daily for cuts, blisters, pain, or other sores.
Wear comfortable shoes and check for anything that could rub against your feet and cause blisters.
Wash your feet regularly and dry them well, especially between your toes.
Use moisturizer to keep your feet from becoming dry and cracked.
Trim your toenails carefully and avoid cutting into the corners to prevent ingrown nails.
Contact Us
Foot and Ankle Surgeons of New York work very closely with our patients with diabetes to help them manage their foot health and avoid poor outcomes. To learn more about preventing diabetic foot infections, be sure to contact our podiatrist on Long Island today!