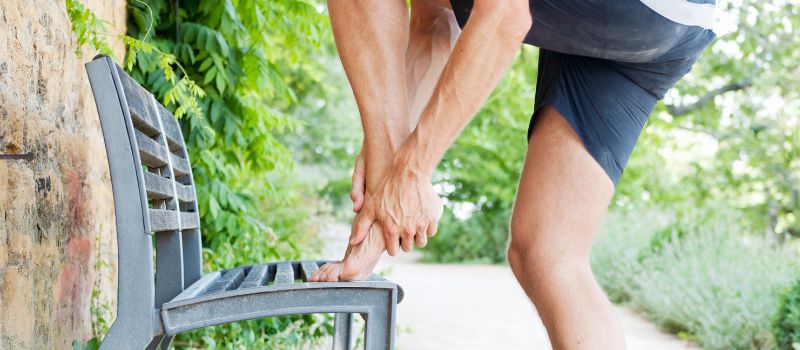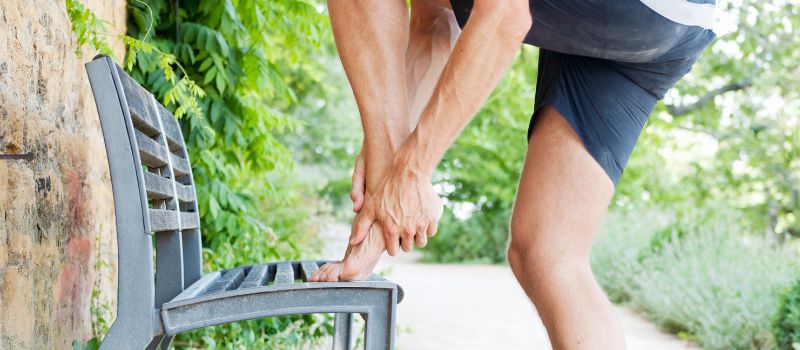 Heel pain is a prevalent foot problem that affects many people of different ages and lifestyles. It can be an occasional, nagging ache or a chronic, debilitating condition that can impact one's quality of life. Our podiatrist in NYC from Foot and Ankle Surgeons of New York would like to discuss the common causes of heel pain, how to understand them, and the best treatment options available. Continue reading to learn more!
Common Causes Of Heel Pain
Plantar fasciitis is among the most common causes of heel pain. It is caused by repeated inflammation of the plantar fascia, a thick, fibrous area of tissue that spans across the bottom of the foot from the heel to the toes. When this tissue becomes irritated and inflamed, it can cause severe pain in the heel, arch, and bottom of the foot. The primary symptom of plantar fasciitis is a sharp pain in the heel that is usually worse in the morning or after long periods of sitting or standing. Other symptoms include:
Stiffness
Swelling
Burning or aching sensation in the foot
Treatment for plantar fasciitis includes stretching exercises, rest, ice, and anti-inflammatory medications. In severe cases, corticosteroid foot injections or surgery may be necessary.
Achilles Tendinitis: Another Common Cause of Heel Pain
Achilles tendinitis is another widespread cause of heel pain, especially in athletes or people who engage in activities that require a lot of running or jumping. It is caused by inflammation of the Achilles tendon, a thick band of tissue that connects the calf muscle to the heel bone.
The main symptom of Achilles tendinitis is a dull ache or burning pain in the heel that is usually worse with activity. Other symptoms include stiffness, swelling, and tenderness in the back of the ankle. Treatment for Achilles tendinitis includes rest, ice, compression, and elevation of the affected foot. Exercises and anti-inflammatory medications can also help relieve the pain and promote healing.
Other Causes of Heel Pain
Aside from plantar fasciitis and Achilles tendinitis, other common causes of heel pain include:
Heel spurs
Stress fractures
Tarsal tunnel syndrome
Bursitis
Arthritis
If you are experiencing heel pain, seeking help from a podiatrist in NYC is essential to determine the underlying cause and receive appropriate podiatric treatment.
Preventing Heel Pain
Preventing heel pain can be done by practicing good foot care habits, such as:
Wearing properly fitted shoes with good arch support
Stretching the feet and calves regularly
Maintaining a healthy weight
Warming up before exercise
Using orthotics or shoe inserts if necessary
Contact Us
Heel pain can be a frustrating and painful condition, but with proper understanding and treatment, it can be managed and even prevented. If you are experiencing heel pain, don't ignore it. Seek help from our podiatrist in NYC and take steps to prevent your heel pain from happening again. Make an appointment with Foot and Ankle Surgeons of New York today!