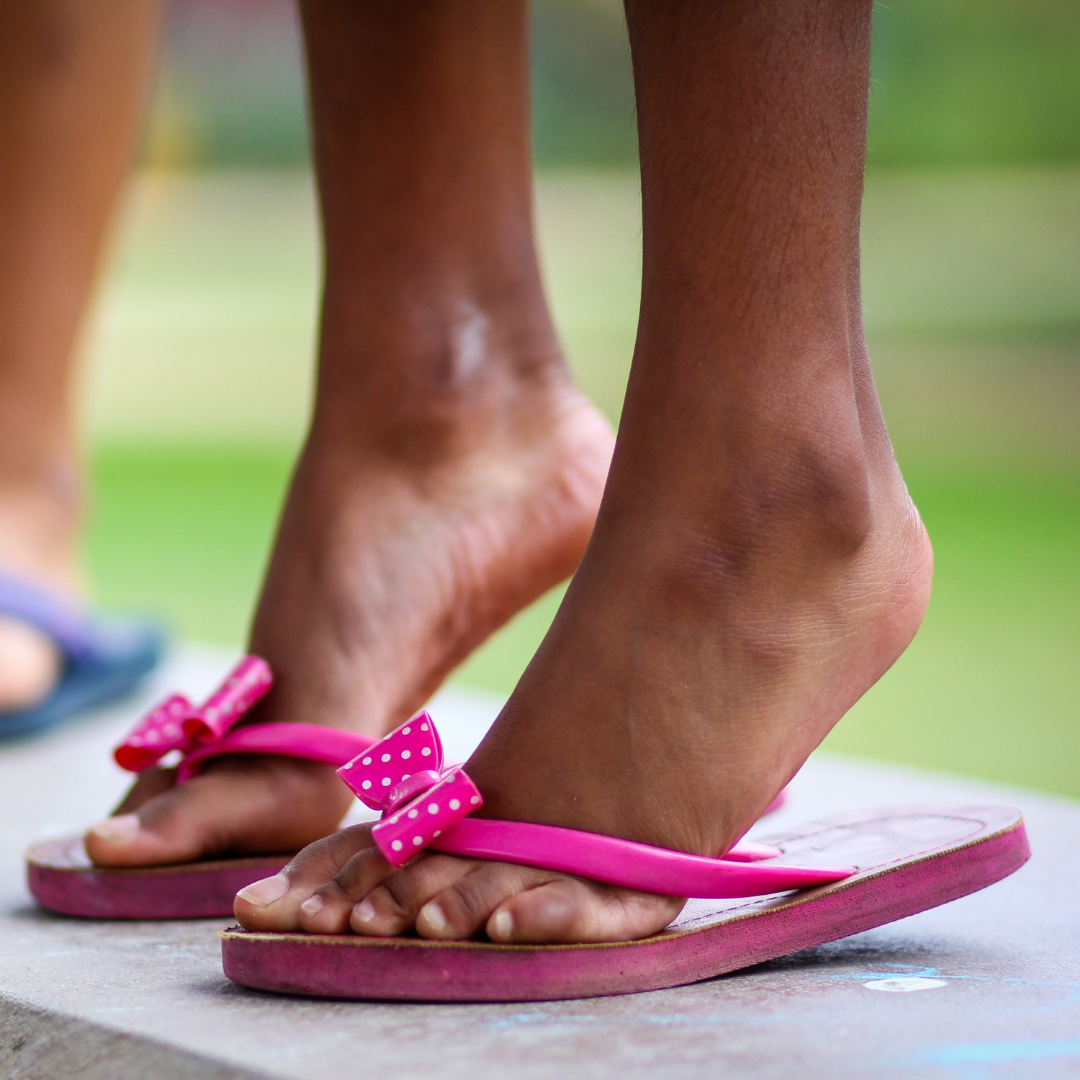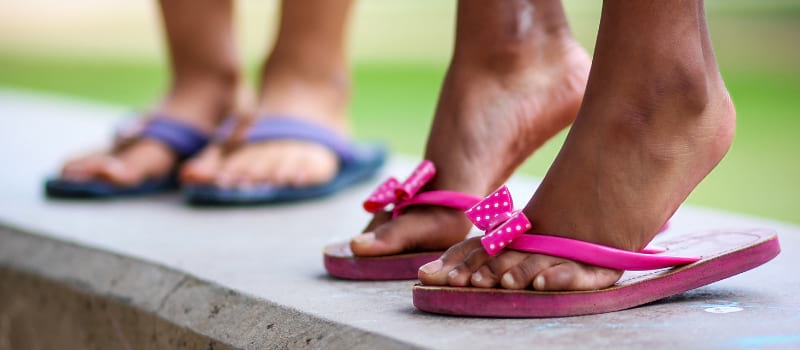 Flip-flops are a summer wardrobe staple. While they can keep your feet cool and are stylish, they may also contribute to aches and pains in your feet. Our podiatrist on Long Island at Foot and Ankle Surgeons of New York would like to share why your feet may hurt after wearing flip-flops and how you can keep foot pain at bay this summer! Continue reading to learn more!
Why Do My Feet Hurt After Wearing Flip Flops?
Flip-flops are fashionable but don't provide any arch support for your feet. The soles of flip-flops are usually made of thin rubber or another material, leaving your foot as flat as possible. For most people, this is not ideal and can lead to heel and arch pain and excessive pressure on the feet. This type of sandal does not protect your feet or cushion your heel. The lack of shock absorption when walking can subject your feet to extreme amounts of force. Some of the more adverse effects of wearing flip-flops for extended periods include:
Plantar Fasciitis.
Blisters.
Foot Fungus.
Balance Issues.
Strained Tendons.
Shooting Pain.
Swelling.
Wearing flip-flops in moderation can help you avoid many of these discomforts. Wearing flip-flops to the beach, spa, pool, or locker room is often practical. However, these shoes are not ideal for extended wear. If you are experiencing foot pain after wearing flip-flops, our podiatrist on Long Island is here to help.
Managing Foot Pain From Flip Flops
If you're ready to banish your foot pain, it's best to avoid flip-flops and choose more comfortable footwear for the summer. Here are some summer footwear tips from our podiatrist on Long Island:
Proper Fit – When choosing your summer shoes, make sure to find a pair that fits properly. Your heels and toes should be entirely on the sole. Wearing shoes that are too large can cause your feet to hang off and exacerbate your pain.
Better Material – Your shoes should only bend at the balls of your feet. If your sandals bend down the middle, the material is too flimsy. Choose shoes made of a thicker material like rubber or leather. These materials are more durable and comfortable than flip-flops with thin rubber soles.
Shoes with Straps – Look for summer sandals with a back strap or more straps to ensure your feet stay snug and alleviate pressure off your toes.
Contact Us
Summer foot pain is a prevalent ailment our podiatrist on Long Island treats. Foot and Ankle Surgeons of New York will perform a thorough assessment to determine the root cause of your pain and provide comprehensive treatment to keep you on your feet. If you find yourself with aching feet after wearing flip-flops, be sure to schedule an appointment with our podiatrist today!