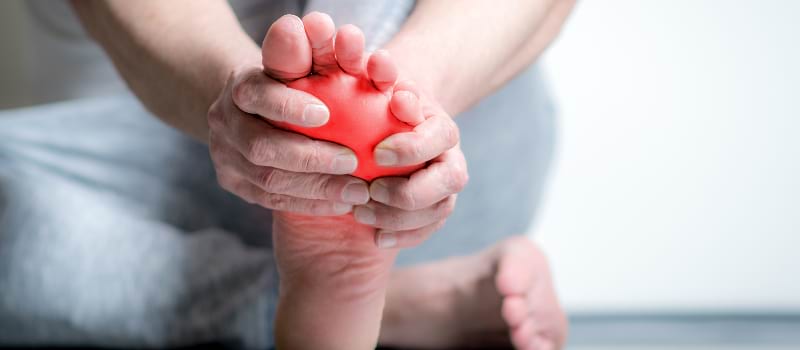 We place a considerable amount of continuous strain on our lower body, making the foot highly susceptible to painful fractures. If you are experiencing symptoms of a metatarsal fracture, our podiatrist in NYC will treat it and facilitate a prompt return to the activities you love. The Foot and Ankle Surgeons of New York staff would like to discuss how metatarsal fractures can occur and how we treat them. Continue reading to learn more!
Metatarsal Fractures
The foot is an incredibly complicated structure consisting of several tiny bones, tendons, muscles, and other soft tissues. The metatarsals are some of the most commonly fractured bones in the foot that our podiatrist in NYC treats. Metatarsal fractures are painful injuries that occur when one of the thin, long bones of the midfoot is broken or cracked. Acute metatarsal fractures typically occur as a result of a sudden forceful injury to the foot, such as dropping a heavy object on your midfoot or from a sports injury. Stress fractures, or hairline breaks, are caused by repetitive stress or overuse.
Symptoms of Acute Metatarsal Fracture:
Immediate pain in the area of the fracture.
Audible sound at the time of the break.
Localized pain.
Bruising and swelling.
Difficulty bearing weight on the injured foot.
Limited movement in the foot.
Symptoms of a Stress Fracture:
Widespread pain in the foot.
Pain in the foot that is relieved by rest.
Tenderness.
Difficulty bearing weight.
No visible bruising.
Treating a Metatarsal Fracture
Treatment for a metatarsal fracture will largely depend on which metatarsal bone is fractured, the severity of the injury, and whether it is an acute or stress fracture. It also depends on whether the bone is non-displaced or displaced or if it is an open fracture. Here are some of the treatments our podiatrist in NYC may use to treat metatarsal fractures:
Rest and elevation.
Pain medication.
Immobilization.
Surgery when necessary.
Contact Us
Quickly recognizing and treating metatarsal fractures can reduce your recovery time and time spent away from the activities you love. Foot and Ankle Surgeons of New York has the expertise to diagnose and treat your fracture accurately. Be sure to contact our podiatrist in NYC today to learn more or to schedule an appointment!