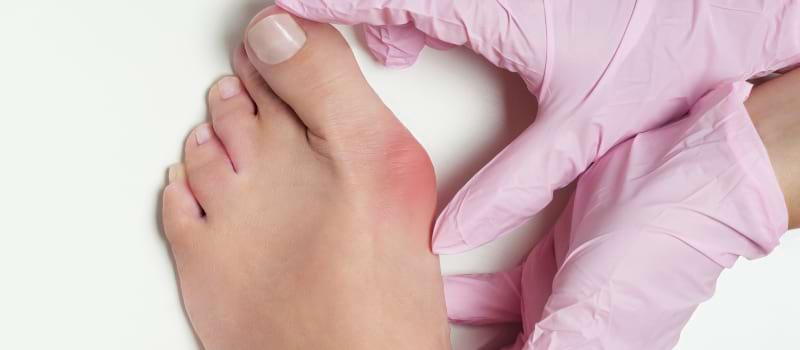 At Foot and Ankle Surgeons of New York, our board-certified podiatrist in NYC is committed to providing the most innovative surgical treatments for conditions affecting the foot and ankles. One of the procedures we specialize in is (MIS)minimally invasive surgery, which allows us to effectively address several painful foot conditions in our office without causing long periods of pain and disability for our patients. If you are suffering from painful bunions, minimally invasive surgery may be right for you. Continue reading and discover the benefits of this procedure.
What is Minimally Invasive Surgery?
Traditional bunion surgery can be quite painful with a long recovery, but patients can benefit from less invasive techniques. Minimally invasive bunion surgery is performed through tiny incisions rather than a large incision. By avoiding large incisions, there is less soft tissue disruption. After this procedure, your foot is less swollen and painful, allowing faster bone healing, immediate weight-bearing, and faster return to baseline activity levels. Our podiatrist in NYC will evaluate the severity of your bunion to determine if MIS is right for you.
Benefits of Minimally Invasive Surgery for Bunions
It's natural to feel wary about needing surgery for your bunion. However, minimally invasive surgery (MIS) is an excellent method for addressing this condition. Here are some of the benefits of MIS when performed by our podiatrist in NYC:
MIS is an outpatient procedure that does not require general anesthesia.
Less post-surgical pain, minimal scar tissue, and swelling.
Faster recovery and early weight-bearing.
Better cosmetic results due to smaller incisions.
Faster return to daily activities.
If you are suffering with a painful bunion, MIS has the potential to drastically improve your quality of life. MIS has become the preferred approach for correcting bunions and is done when possible. Our podiatrist will thoroughly evaluate your condition to determine if minimally invasive bunion surgery is right for you.
Contact Us
At Foot and Ankle Surgeons of New York, our objective is to get our patients back on their feet as quickly as possible with minimal pain. Our surgeons will determine the most appropriate treatment plan. If MIS is suitable for you, our team will help you throughout the process and help you stay prepared. Be sure to contact our podiatrist in NYC to learn more and schedule an appointment!