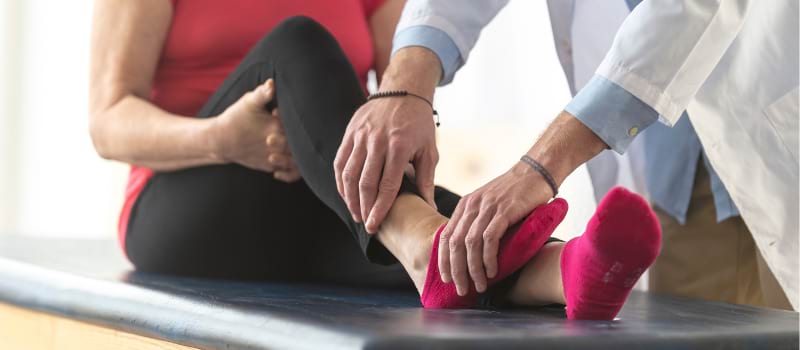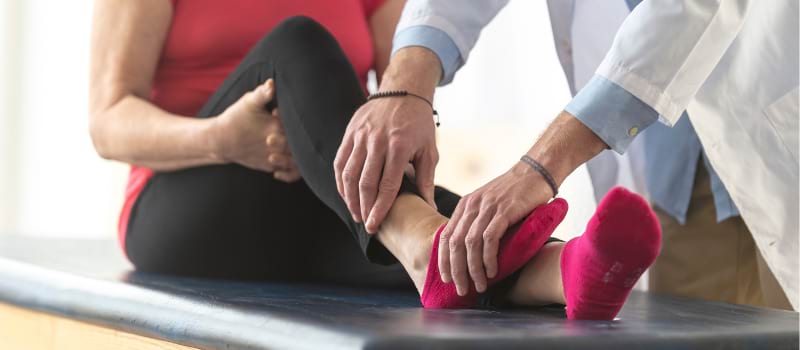 Winter weather is in full swing, and there is bound to be ice and snow in the upcoming weather forecasts. As slippery walkways become a common condition, our foot doctor Commack NY sees an increase in ankle injuries. Our team at Foot and Ankle Surgeons of New York has compiled some tips for preventing ankle injuries and protecting your feet and ankles this winter. Continue reading to learn more!
Preventing Ankle Injuries In The Winter
New York is well into the season of ice, sleet, and snow – all factors that can contribute to ankle injuries. Whether you participate in winter sports or need to navigate slippery walkways, it's essential to protect your feet and ankles during the season. Here are some tips from our foot doctor Commack NY for preventing ankle injuries this winter:
Wear boots or shoes with good traction soles to prevent slipping. Try to avoid wearing high-heels outdoors to avoid slipping and rolling your ankle.
Keep areas outside well-lit to ensure icy patches are visible. You should also clear snow from walkways before it turns into ice to ensure safe steps.
Walk on textured surfaces like grass or snow when outdoors and use smaller and shorter steps.
Keep your hands free from items when walking so you can stabilize yourself.
Braving the winter elements is inevitable, but following these safety tips can help you avoid painful ankle injuries this winter. If you suffer an ankle injury, it's best to seek prompt treatment from our foot doctor Commack NY. Leaving your ankle pain untreated may only worsen your condition and knock you off your feet. Our experts will evaluate your injury and determine the proper treatment to get you back on your feet pain-free.
Contact Us
With the onset of winter weather, you want to make sure that you keep yourself safe and healthy so you can enjoy the activities of the season. Our foot doctor Commack NY at Foot and Ankle Surgeons of New York is here to help you prevent and manage any foot or ankle injuries that arise. Be sure to contact us today to learn more about avoiding ankle injuries this winter and request an appointment for care!