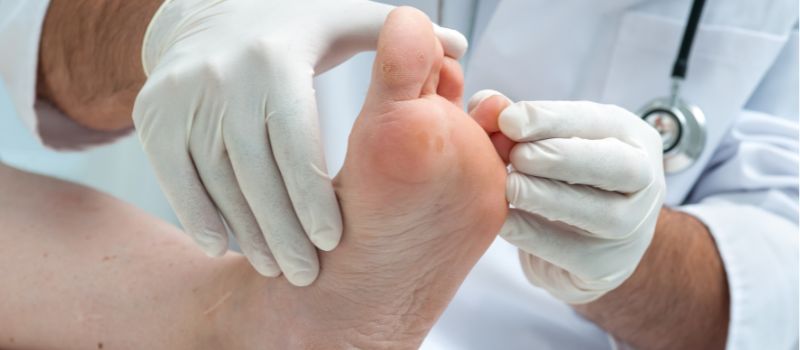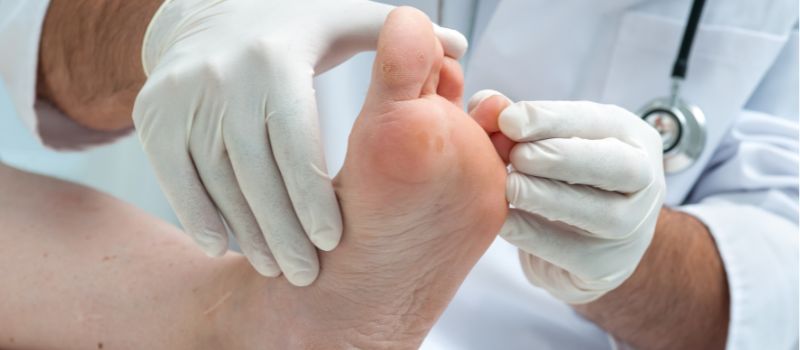 Fungal infections of the feet, commonly known as athlete's foot or tinea pedis, can be an uncomfortable and bothersome condition. They are caused by various fungi that thrive in warm and moist environments, such as shoes, socks, and public swimming pools. If left untreated, fungal infections can spread and cause further complications. Our podiatrist Central Islip at Foot and Ankle Surgeons of New York is here to provide valuable insights on recognizing and effectively treating fungal infections of the feet, ensuring your foot health and well-being.
Recognizing Fungal Infections of the Feet
Fungal infections of the feet can manifest differently, and recognizing the early signs is crucial for prompt treatment. Here are some common foot fungus symptoms to look out for from our podiatrist Central Islip:
Itching and Burning Sensation: Fungal infections often cause intense itching and a burning sensation, primarily between the toes or on the soles of the feet. This persistent itchiness can significantly disrupt your daily activities and lead to discomfort.
Redness and Scaling: Infected areas may exhibit redness and scaling, with the skin appearing dry and flaky. This can extend to the sides and bottoms of the feet and, in severe cases, even lead to blistering or cracking.
Unpleasant Odor: Fungal infections can cause an unpleasant odor from the affected feet. This odor is typically a result of bacterial overgrowth that occurs alongside the fungal infection.
Pain and Discomfort: In advanced stages, fungal infections can cause pain and discomfort, making walking or wearing shoes difficult. If you experience persistent pain, it is essential to seek professional medical advice.
Effective Treatments for Fungal Infections of the Feet
Fortunately, several effective treatment options are available to combat fungal infections of the feet. Depending on the severity of the infection, you may try the following remedies:
Over-the-Counter Antifungal Medications: Topical antifungal creams, powders, or sprays are readily available at most pharmacies and can help alleviate symptoms. These medications usually contain active ingredients such as miconazole, clotrimazole, or terbinafine, which combat the underlying fungal infection.
Proper Foot Hygiene: Maintaining good foot hygiene is crucial in preventing and treating fungal infections. Regularly wash your feet with mild soap, and dry them thoroughly, especially between the toes. Avoid sharing towels, and ensure you change your socks daily.
Wearing Breathable Footwear: Opt for breathable footwear made from natural materials like cotton or leather. These materials allow air circulation, reducing the moisture buildup contributing to fungal growth. Additionally, consider using antifungal powders in your shoes to keep your feet dry and inhibit fungal growth.
Avoiding Walking Barefoot: Walking barefoot in public areas, such as swimming pools, communal showers, or locker rooms, increases the risk of fungal infections. Always wear sandals or flip-flops in these environments to minimize exposure.
Seeking Professional Treatment: If self-care measures do not alleviate the symptoms or worsen the infection, it is crucial to consult a healthcare professional. They may prescribe stronger antifungal medications or recommend other treatment options tailored to your specific condition.
Contact Us
Fungal infections of the feet can be both uncomfortable and persistent, but with proper recognition, treatment, and preventive measures, you can effectively manage and overcome them. Our podiatrist Central Islip is here to help you overcome fungal infections and put your best foot forward. Contact FAASNY today to learn more and request an appointment.