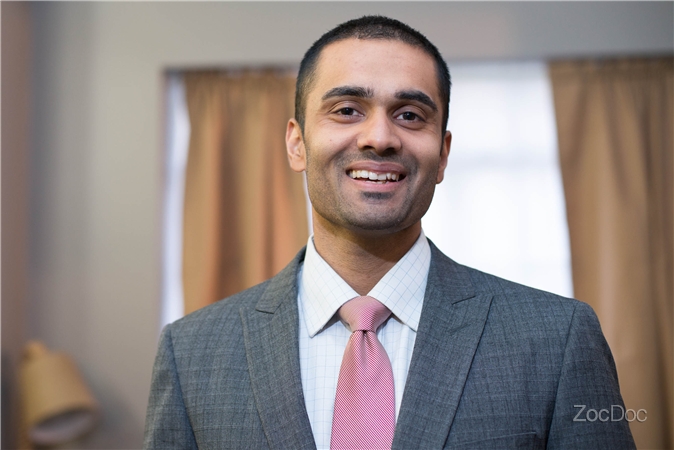 Meet Dr. Joseph Alencherry
Dr. Alencherry graduated from Cornell University with a Bachelor of Science degree in Molecular Biology and Concentration in Applied Economics & Management. He earned his medical degree in Podiatric Medicine and Surgery at the New York College of Podiatric Medicine in New York City. He continued his education with a four year Residency at the New York Hospital Queens, where he was appointed Chief Resident in his final year. He is a foot surgeon in Hicksville.
He has comprehensive training in elective, reconstructive and trauma surgery of the foot and ankle. He also is trained in the most advanced non-surgical and minimally invasive treatments of common foot and ankle conditions. He has an interest in treating the pediatric population and has experience treating congenital deformities. In addition, he has completed several courses and has received training in external fixation and deformity correction techniques at the Ilizarov Institute in Russia.
He is Board Certified by the American Board of Podiatric Medicine and the American Board of Foot and Ankle Surgery. He is a Fellow of the American Board of Foot and Ankle Orthopedics and Medicine and of the American College of Foot and Ankle Surgeons.
He is an active committee member for the New York State Podiatric Medical Association and a proud member of the American Podiatric Medical Association. He serves as the Director of Clerkships for the Podiatric Surgery and Medicine Residency program at New York Presbyterian/Queens Hospital. He is also affiliated with Northshore University Hospital, Long Island Jewish Hospital, Lenox Hill Hospital, and is actively involved with their Residency programs.
---
When Is Elective Foot Surgery The Best Option?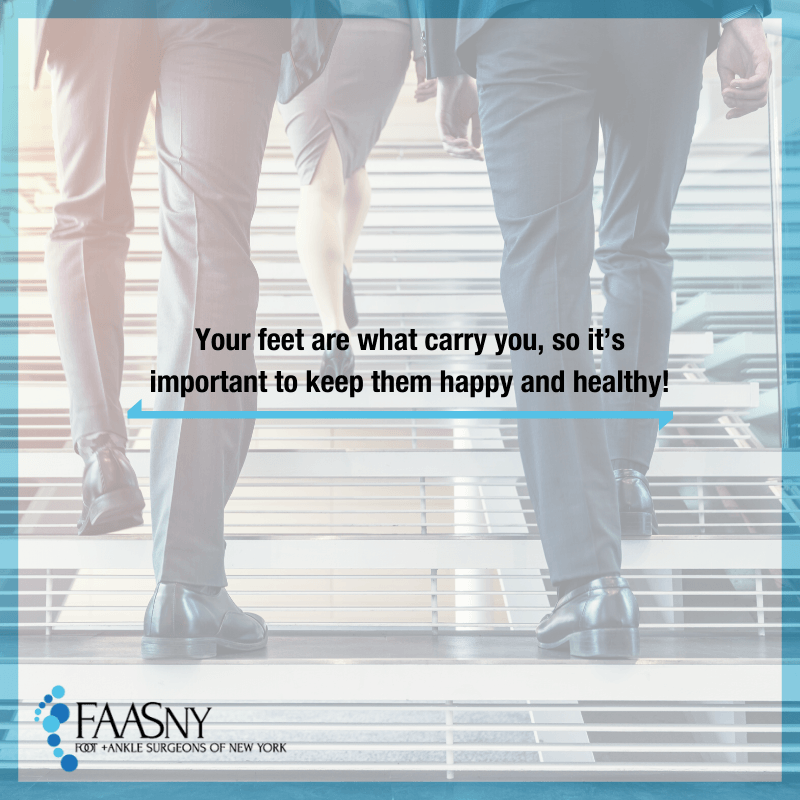 Elective foot surgeries are defined as operations that are scheduled and performed in advance because they are not for a medical emergency. Most surgeries are elective to best suit the patient, doctor, and hospital. They may be done for cosmetic reasons or for medical reasons to relieve pain and discomfort. Elective foot surgeries may include bunion removal, hammertoes, arthritis of the foot and ankle, and a plethora of others. Most people are hesitant to sign-up for surgery, even if it is mild. So when is the best time to schedule an elective foot surgery? How do you know it is the best option? Luckily, there is a certified foot surgeon in Hicksville at Foot and Ankle Surgeons of New York, that can answer all of your questions and ease your concerns regarding elective foot surgeries.
Examples of Elective Foot Surgeries:
There are multiple types of elective surgeries, especially for the feet. Some of which are:
Bunion removal: Bunions find refuge on the forefoot, taking form as a prominent, unsightly bump. Bunions lead to discomfort and possible insecurity – many that suffer undergo a removal process. Surgery entails the removal of the growth.
Hammertoes: Hammertoe is the deformity of toes that bend upwards resembling a hammer. This condition is extremely painful and can usually only be corrected with surgery. Surgery may include tendon transfer and joint resection to properly straighten the toes.
Arthritis of the foot/ankle: When your joints experience inflammation buildup, this is known as arthritis. Depending on your case, the extent of surgery can vary in order to repair the damaged areas. Examples of surgical procedures for arthritis can include arthrodesis and arthroscopic debridement.
When Should I See a Specialist for Surgery? – Foot Surgeon in Hicksville
When should you seek professional attention for surgery? If you find your conditions are worsening and home-remedies are non-responsive, we recommend you contact a podiatrist. Foot and Ankle Surgeons of New York wants to get you back on your feet as soon as possible and offer an array of services to treat lower extremities. Seek attention to:
Bunion removal: If you are experiencing persistent pain that does not improve with non-operative treatments. You should especially consider seeking professional help if your bunion begins affecting other toes by altering their alignment and causing more pain.
Hammertoes: If you notice deformity and experience discomfort and perhaps immobility in your toes, seeking professional attention is imperative.
Arthritis of the foot/ankle: In the case of extreme discomfort, your podiatrist may recommend surgery if nonsurgical treatment has been ineffective. Pain that causes disability is also an indication that surgery is necessary. Location and impact of the disease on your joints will determine what surgery will be executed.
How Can FAASNY Help?
If you have been experiencing discomfort in your feet, consider contacting a professional. A foot surgeon in Hicksville at Foot and Ankle Surgeons of New York, offer evaluations, treatments, and surgeries for a variety of podiatric lower extremities. Our team understands that each injury is unique and requires the individualized attention of a competent specialist – that's why we are here to help! Visit our website to learn more about our surgical procedures and schedule an appointment today.
---
Preparing For Foot Surgery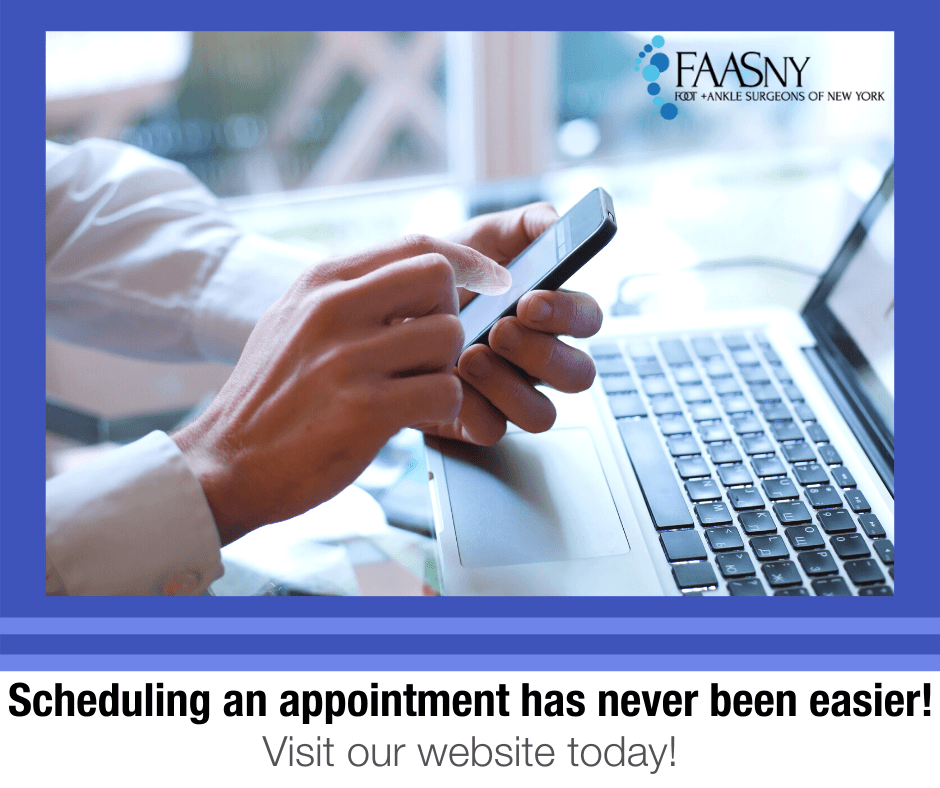 Orthopedic Foot Surgery
Patients that require orthopedic surgery on their feet have a multitude of different needs for their specific condition. The initial degree of preparation for your surgery likely depends upon the severity of the issue at hand. Yet, there exist general guidelines that anyone who is about to undergo foot surgery can benefit from. Ensuring that you are fully prepared for the surgery itself, along with your daily life after the surgery, is crucial in promoting a healthy recovery process. If you are looking for a foot surgeon in Hicksville, Foot and Ankle Surgeons of New York are here to provide your orthopedic needs.
Preparing Around The House
If you live alone, you will need to prepare your home to be more accessible for yourself while you recover from surgery. If your bedroom is upstairs, consider making a bed on the main floor of your home, and gather everything else you may need. Doing so will allow you to minimize your efforts moving around while allowing you to engage in optimal rest time. You'll also want to fill your home with all the essential items that you may require after foot surgery.
Remember, you'll want to prevent yourself from having to leave the house as much as possible. It's also imperative that you make premeditated plans for meals. Try having them ready to heat up so that you will not have to stand and cook for a prolonged period. Make sure that you have all necessary items at your close reach, limiting the number of times that you will be forced to stand up on your feet.
Dressing After Surgery
For dressing yourself after foot surgery, you'll want to prepare soft, loose clothing that is easy to take on and off. Aggravating your foot by dressing and undressing and can be a frustrating occurrence. Look to wear suitable clothing such as sweatpants for the next couple of weeks. It is also best to have a few changes of clothes right at your disposal so that you will not have to travel far. At FAASNY, our foot surgeon in Hicksville will help you to be as comfortable as possible after surgery.
Avoid Driving After Surgery
After foot surgery, you'll need to arrange for someone to pick you up to take you home as you will be unable to drive during recovery. Should the need arise for you to leave the house, have someone take you to your destination. It is discouraged to be in a car a week or two after surgery because you will be unable to elevate your foot above heart level as properly instructed.
What To Expect The Day Of The Surgery
On the day of the foot surgery, you should have all nail polish or jewelry removed and remember to wear loose, comfortable clothing. Make sure to arrive early, about two hours, to allow an ample amount of time to fill out forms and make other preparations. Your doctor will administer anesthesia before the surgery, and make sure you are comfortable before beginning. The length of the surgery will depend on what exactly is being treated.
Foot Surgeon in Hicksville
When you are undergoing foot surgery, you want to make sure you are being treated by the best of the best. If you are seeking a foot surgeon in Hicksville, FAASNY can help. We have very experienced and knowledgeable doctors that will ensure you are treated with the utmost care. Contact us today!
---
Metatarsal Foot Surgery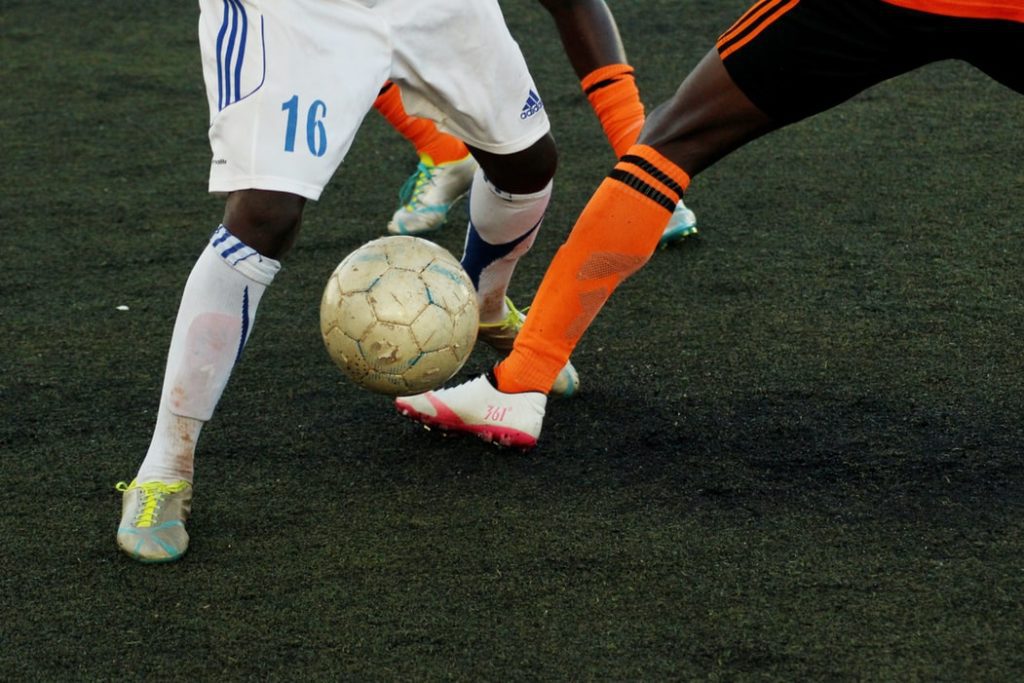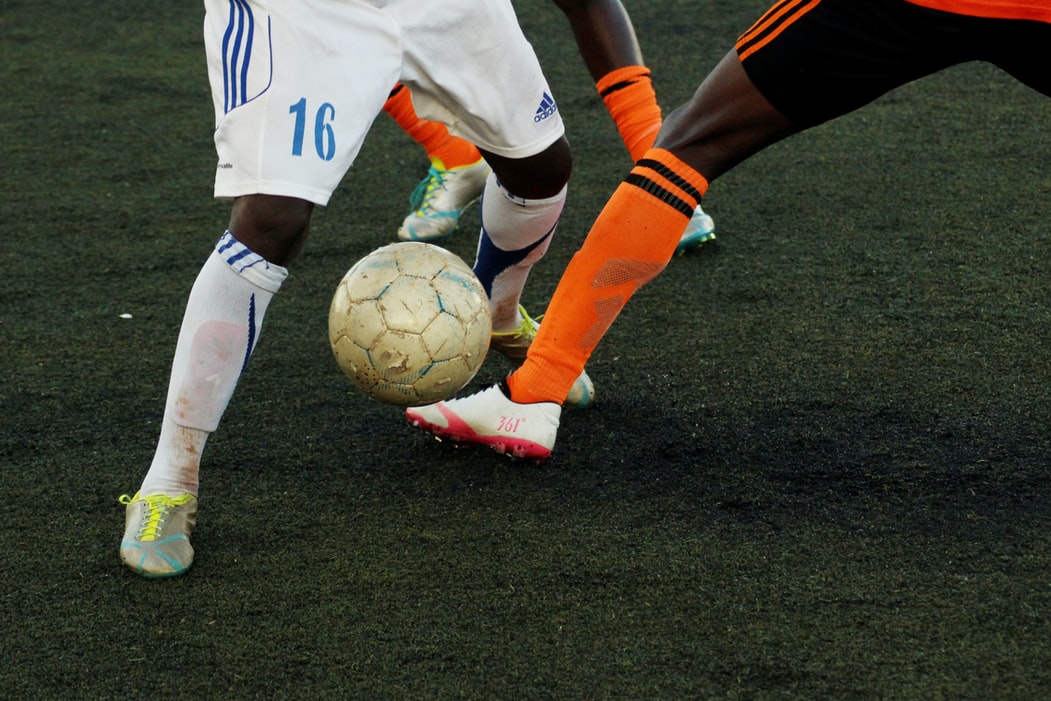 Knowing you're on the verge of a surgical procedure can undoubtedly take a toll on your mental stress, but the potential long-term relief for a constant problem is too ideal to pass up. Several patients are wary of surgery because they're aware of the elongated recovery process. But if you've taken the necessary preparations before hopping on the operating chair, your recovery process could be expedited. For example, metatarsal surgery treats the weight bearing portions on a person's foot. At Foot And Ankle Surgeons Of New York, an ankle surgeon in Hicksville center, we are trained to treat several foot-related complications you have been experiencing. After undergoing evaluation, your doctor may recommend this procedure for your discomfort.
Structurally, the metatarsal is composed of five bones in the foot. You can find them behind each toe, as they are the long bones in the foot. Typically, metatarsal surgery is recommended for the treatment of the following conditions:
Bunion Deformity
Tailor's Bunion Deformity
Painful Calluses (Found on the bottom of the foot)
Ulcerations (that have not been healing)
Fractures
Rheumatoid Arthritis
The Operation
Depending upon which complication you're dealing with, different methods could be utilized for metatarsal foot surgery. For example, calluses that are causing pain will need to be removed in conjunction with the operation. Essentially, the procedure involves the cutting of the metatarsal bone itself. During this process, the bone can be sliced all the way through; then it is elevated and held into its correct position through the assistance of a device (metal pin or screw). Patients will need to wait for a decent amount of time before your surgeon can remove the pin. Pressure will need to be withheld from the foot, likely through the assistance of crutches and other devices. Once this process is completed, your surgeon can remove the pin in a follow-up visit and the recovery stages will begin to take place.
Before Surgery
Before the operation, patients may look to visit a physical therapist. This will give them the opportunity to learn about the equipment they may need to use after surgery and can improve strength in the foot. It's also recommended that patients abstain from eating or chewing gum after midnight on the day of their operation. This is an essential step because the anesthesia will likely not work as effectively on a full stomach.
The Day of Surgery
Patients should arrive at the hospital wearing baggy, comfortable clothes. The foot and leg should be easily accessible, so no elastic on the bottom of the pants would be preferred. At Foot And Ankle Surgeons Of New York, an ankle surgeon in Hicksville center, we ensure all of our clients are entirely comfortable with the procedures going to take place on the day of surgery.
After The Surgery
The days following your metatarsal surgery you might experience some uncomfortable symptoms such as swelling, bruising, leakage, and fevers. Although these might be alarming to experience, they are entirely normal. Depending on the severity of the operation, you will have to make accommodations to the foot that was operated on. Keeping pressure off of the recently operated area is crucial for a quick and full healing process.
If you're considering a metatarsal surgery, you'll want to visit a foot and ankle surgeon that is trusted and well experienced. Foot And Ankle Surgeons Of New York has an ankle surgeon in Hicksville that is well-trained and has specialists working for their team. Please contact them today if you're searching for relief of any foot/ankle problems you are experiencing.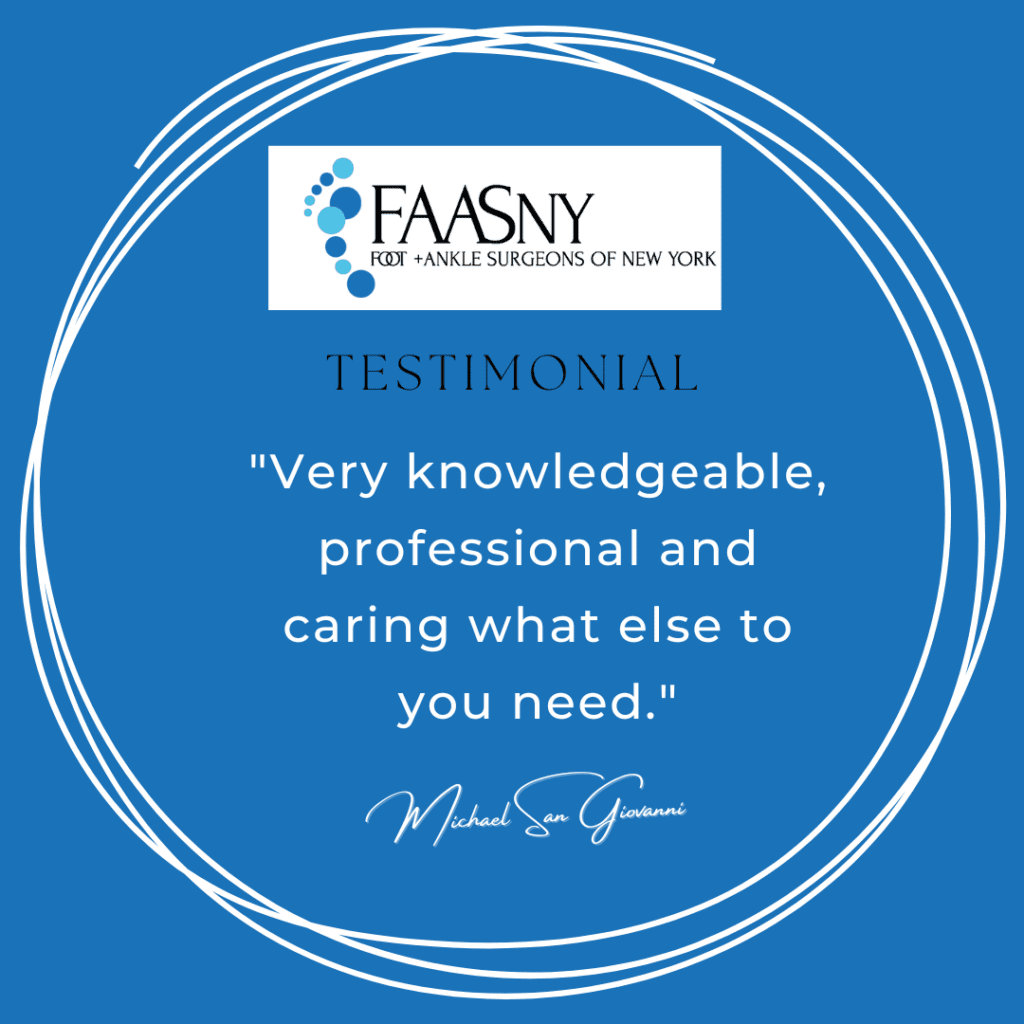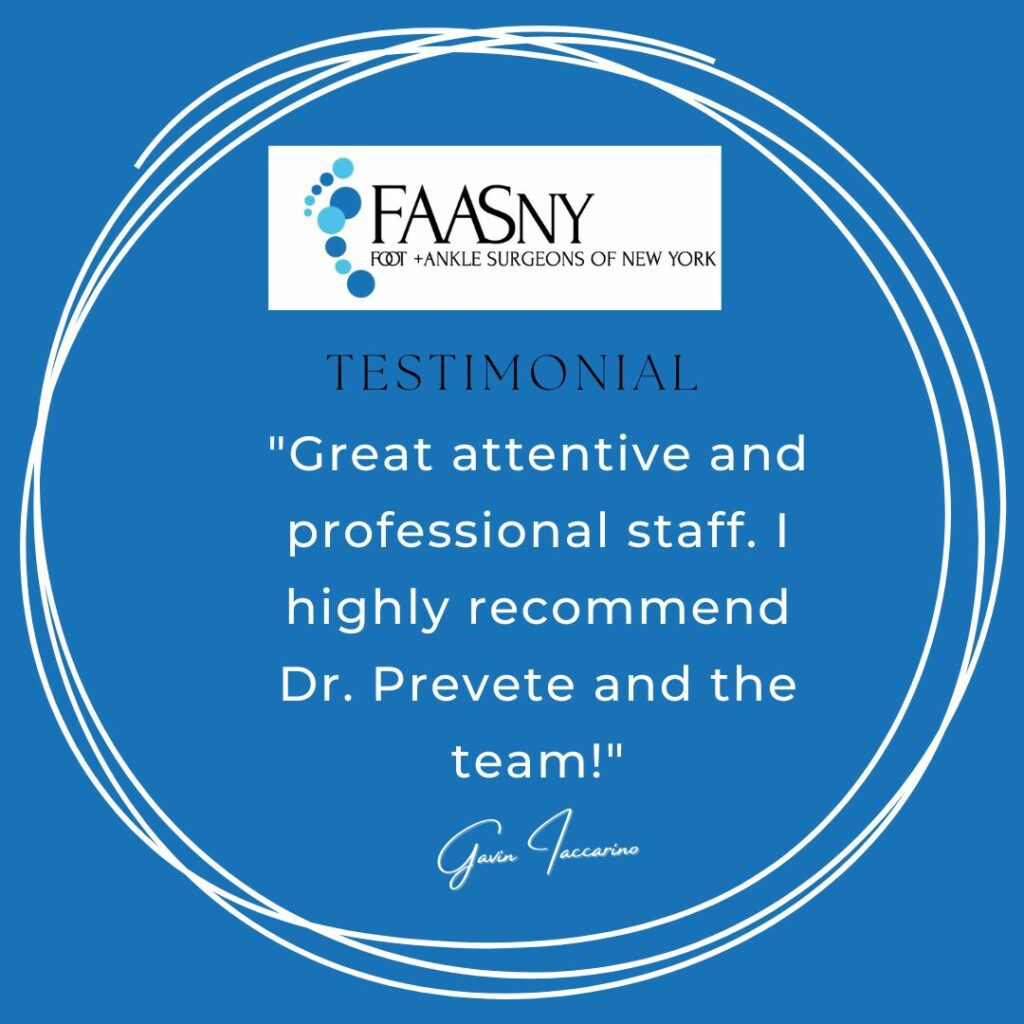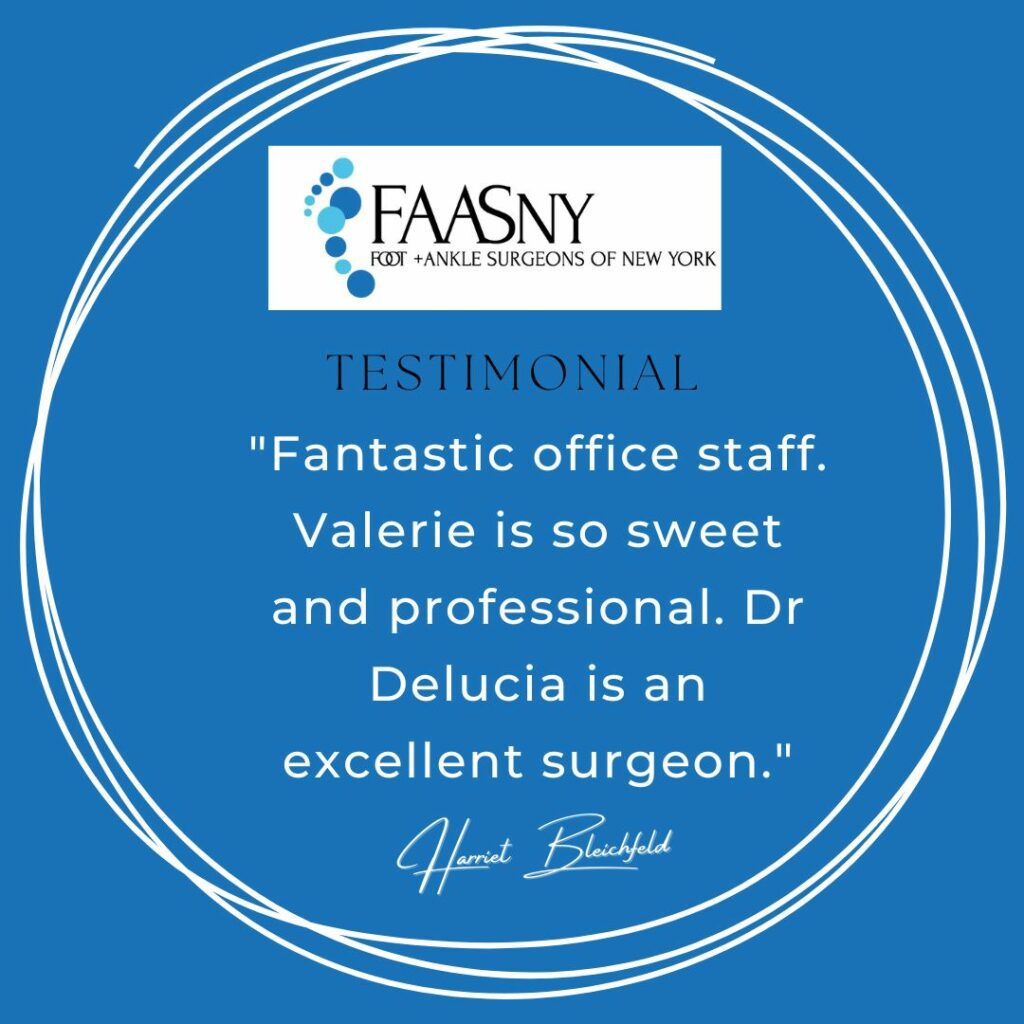 ---
Fall Sports & Foot/Ankle Injuries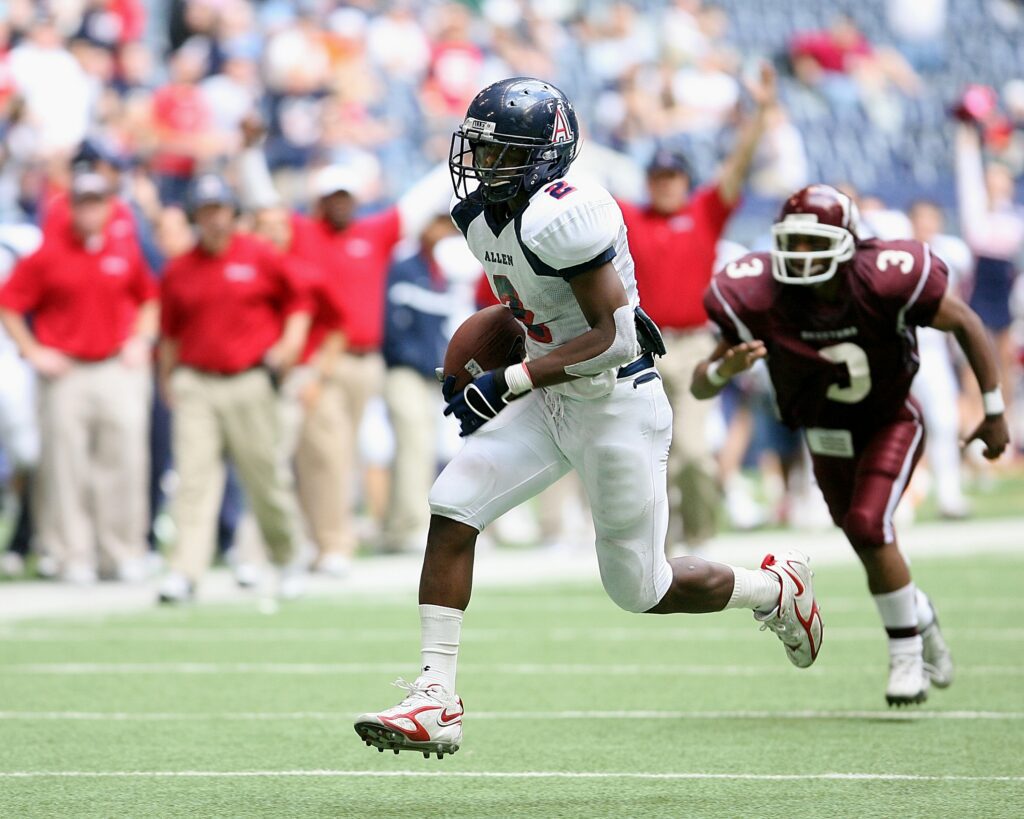 With the fall sports season approaching, athletes are at high risk of ankle and foot injuries. Sports like soccer, football or cross country place intense demands and stress on the foot and can lead to painful injuries. At Foot and Ankle Surgeons Of New York, our Foot Surgeon in Hicksville can help you protect your ankle on and off the field in order for you to perform your best.
Common injuries include:
Plantar Fasciitis
What is Plantar Fasciitis?

A condition where the band of tissues, the plantar fascia, supporting the arch of your foot absorbs too much stress.

How does it occur?

When the tissues are strained from activities such as running, they become inflamed and cause pain at the bottom of the heel.

How can it be prevented?

Relax your lower legs when running or walking.
Land evenly on the middle of your foot instead of your heel.
Achilles Tendonitis
What is Achilles Tendonitis?

This is a condition that affects the Achilles tendon which is the largest tendon in the body located in the back of the ankle and can cause pain in athletes.

How does it occur?

This injury is common among runners and can be caused by overuse such as an increase in speed, distance or hills.

How can it be prevented?

Stretch and strengthen your calf muscles.
Gradually increase your activity.
Choose proper shoes.
Cross train.
Stress Fractures
What is a stress fracture?

Unlike a fracture, a stress fracture is a small crack that forms in the bone and can occur anywhere in the foot or ankle.

How does it occur?

A stress fracture occurs when a repeated impact is placed on a bone and the muscles are unable to handle the stress.

How can it be prevented?

Use the right equipment/techniques.
Know the limits of your body.
Engage in strength training.
If you have questions or concerns about any of these common injuries, contact our foot surgeon in Hicksville today.
Ankle Sprains
What is an ankle sprain?

An ankle sprain involves the twisting of the foot which causes damage to the ligaments of the ankle.

How does it occur?

When the ankle is forced from its natural position, it causes the ligaments to tear or stretch.

How can it be prevented?

Stretch before physical activity.
Strengthen the muscles around your ankle.
Try to improve your balance.
At Foot And Ankle Surgeons of New York, our Foot Surgeon in Hicksville can help athletes who suffer from foot or ankle injuries get back onto the field for their best, pain-free performance. Contact us today!
---
Assessing Your Foot/Ankle Deformity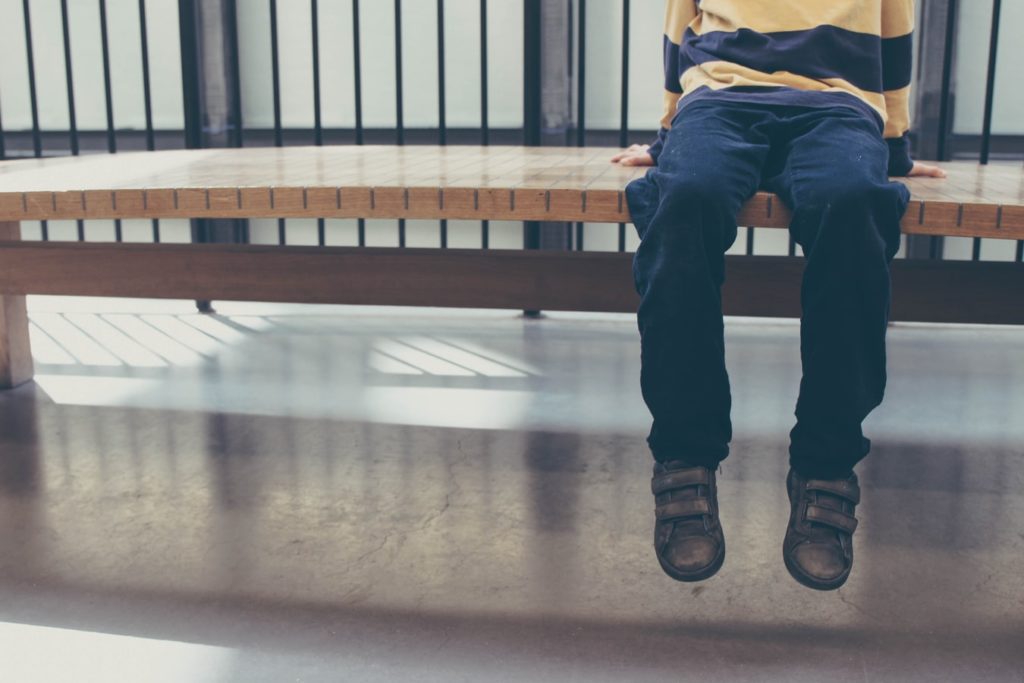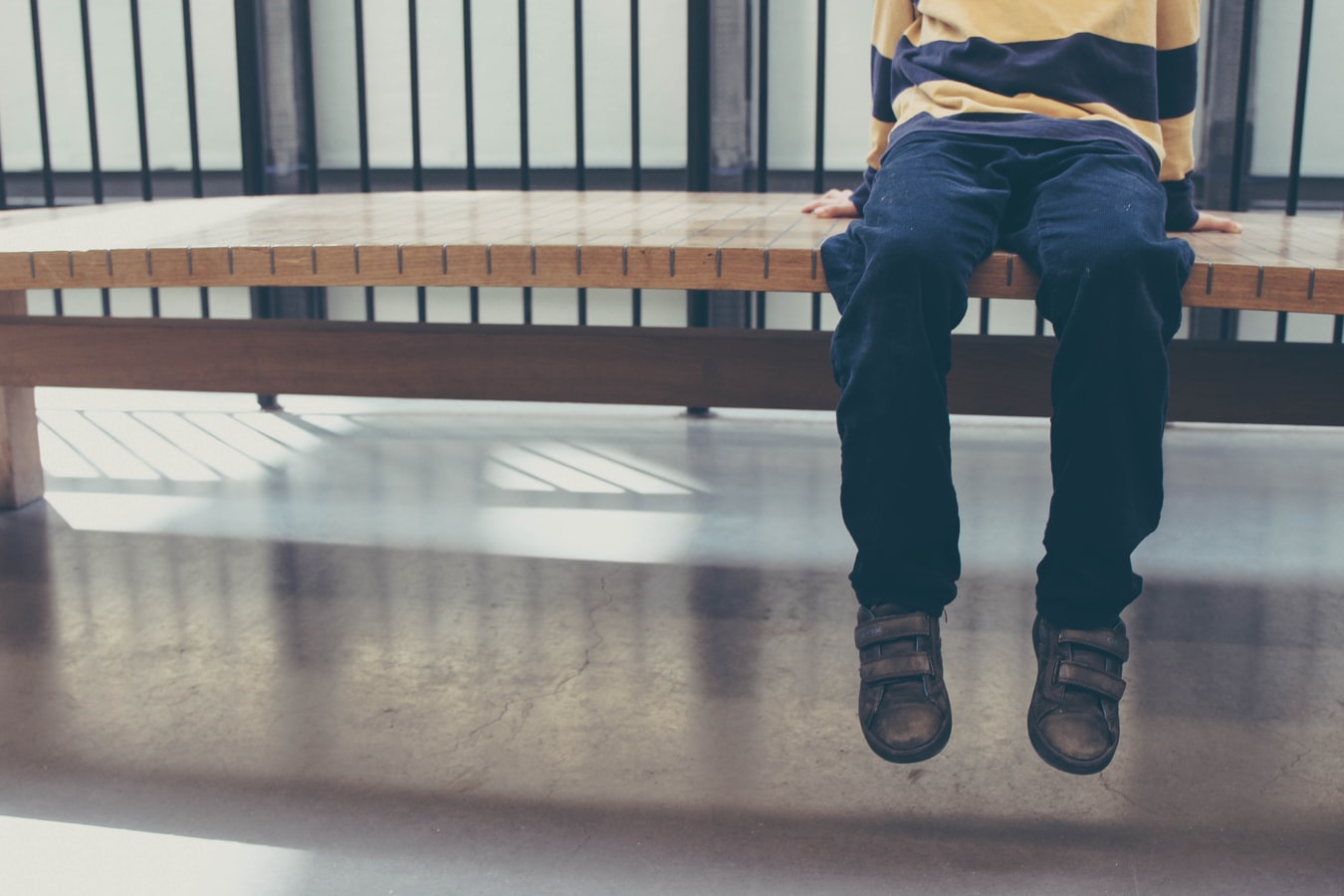 There are many deformities that can develop in the lower extremities of the human body. More specifically, these deformities can be seen in the ankle or foot. People with foot or ankle deformities may have symptoms such as pain, tenderness, swelling, bruising, stiffness in the joint, and/or difficulty walking. These symptoms can vary, depending upon which ailment you're dealing with. Because each foot/ankle deformity is so different, you will need a professional to assist you in the evaluation of your deformity. Luckily, Foot and Ankle Surgeons of New York, also known as FAASNY, provide treatments for numerous conditions and deformities pertaining to the lower extremities. Contact their office to reach a foot surgeon in Hicksville.
Our Foot Surgeon in Hicksville is extensively trained in the diagnoses and treatments of deformities in the foot or ankle. Examples of these deformities can include but are not limited to the following:
Achilles Tendon Disorder- This disorder can be stimulated by constant stress on the Achilles' tendon which connects the calf muscle to the heel bone.
Brachymetatarsia– A condition where one of the bones in the foot is abnormally shorter than the others, leading to the deformed appearance.
Bunion (Hallux Abducto Valgus)- A bulge on the side of the big toe in which the bones are misaligned. Bunions are typically inherited and can be an uncomfortable annoyance.
Flat Feet (Adult and Children)- This is an ongoing collapsing of the arch of the foot that can occur in both adult and children.
Gout- A disorder that occurs from too much uric-acid developing in the tissues or any of the joints.
Haglund's Deformity– An abnormality that may present itself as a bump on the back of the heel bone.
Once done assessing and diagnosing your foot/ankle deformity, our foot Surgeon in Hicksville can provide treatments for corrective measures. The treatment process will differ depending on the diagnoses. If non-surgical treatment options have shown to be ineffective, surgery may be the best method for moving forward. Foot and Ankle Surgeons of New York are specialized in adult and pediatric lower extremity surgery.

Get the full assistance you need in assessing your foot/ankle deformity by contacting and booking an appointment with FAASNY.
---
Common Sports-Related Foot Injuries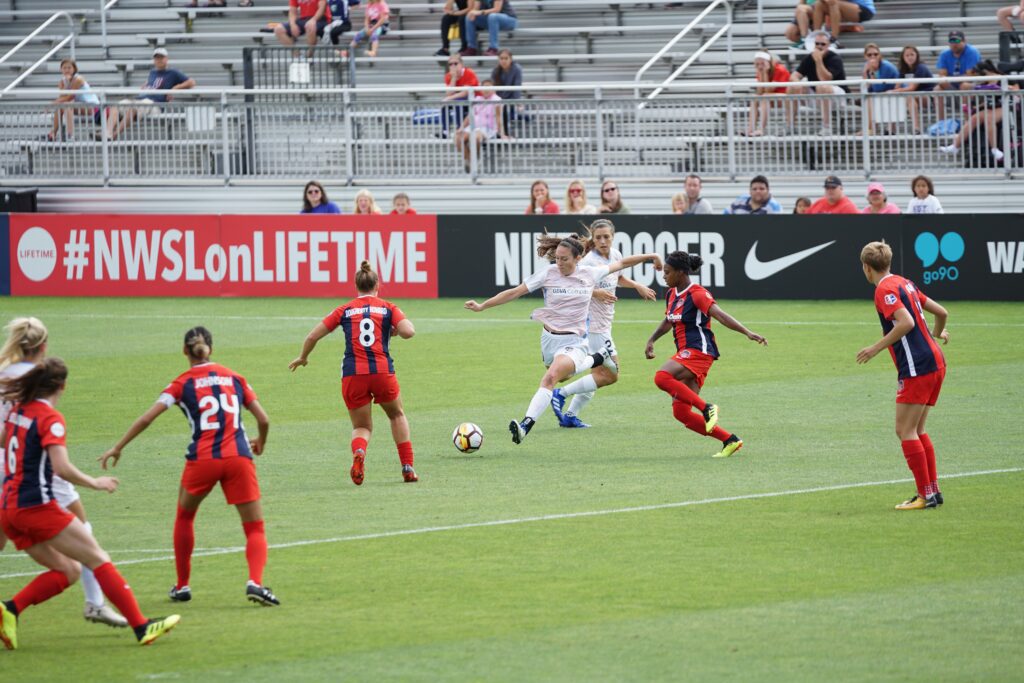 At times, a part of staying active is feeling bodily pain. However, trying to persevere through the pain can lead to serious injury. In order to potentially avoid suffering from long-lasting complications, consider contacting our foot surgeon in Hicksville at Foot and Ankle Surgeons of New York immediately after an injury occurs. Our podiatrist is well versed in diagnosing and treating several common sports-related foot injuries, and we will do everything in our power to help you make a full recovery.
Common Sports Injuries
The health of your feet and ankles play a crucial role in just about every sport. They work together to allow for the athletic movements necessary to succeed. They are also put under mass amounts of pressure during activity, meaning the chances of sustaining an injury to this part of the body is always present for most athletes. You're always one false move or awkward landing away from dealing with any of the below common injuries:
Tendonitis.
Stress fractures.
Ankle sprains and strains.
Plantar fasciitis.
Heel spurs.
Ligamentous issues.
Bone breaks.
When To See Our Foot Surgeon in Hicksville
As we previously stated, our team at Foot and Ankle Surgeons of New York knows that there are instances where athletes would prefer to play through the pain. However, waiting too long to seek out help can lead to serious medical complications that may affect your quality of life in the future. If you find yourself dealing with any of the below, please make sure to reach out to our team right away:
Severe pain or swelling.
Noticeable instability in your ankle.
Inability to bear any weight on your feet.
Dealing with burning pain, numbness, or tingling at the bottom of your foot.
Your foot appears to be disfigured.
Treatment
After sustaining an injury, receiving the correct treatment quickly goes a long way in making a full recovery. If less invasive treatment options do not help you find relief, we may recommend undergoing a procedure to correct the issue. Our foot surgeon in Hicksville can perform a plethora of procedures based on your specific injury that will help to facilitate healing. Please contact us if you're interested in learning more about any of the following procedures:
Realigning bones after a break.
Reconstructing a compromised ankle joint.
Repairing ligament and tendon tears and ruptures.
Removing bone spurs or foreign bodies from the foot.
Make An Appointment
At Foot and Ankle Surgeons of New York, we want to help athletes get back to full strength after an injury. Our foot surgeon in Hicksville has helped many patients with a variety of foot injuries and can do the same with you. If surgery is required to correct your ailment, you'll want to get in touch with a team that you can trust, which is why FAASNY should be your first call. Schedule an appointment and take the first steps in getting back to the activities you love!
---
Stem Cell Therapy For Foot & Ankle Arthritis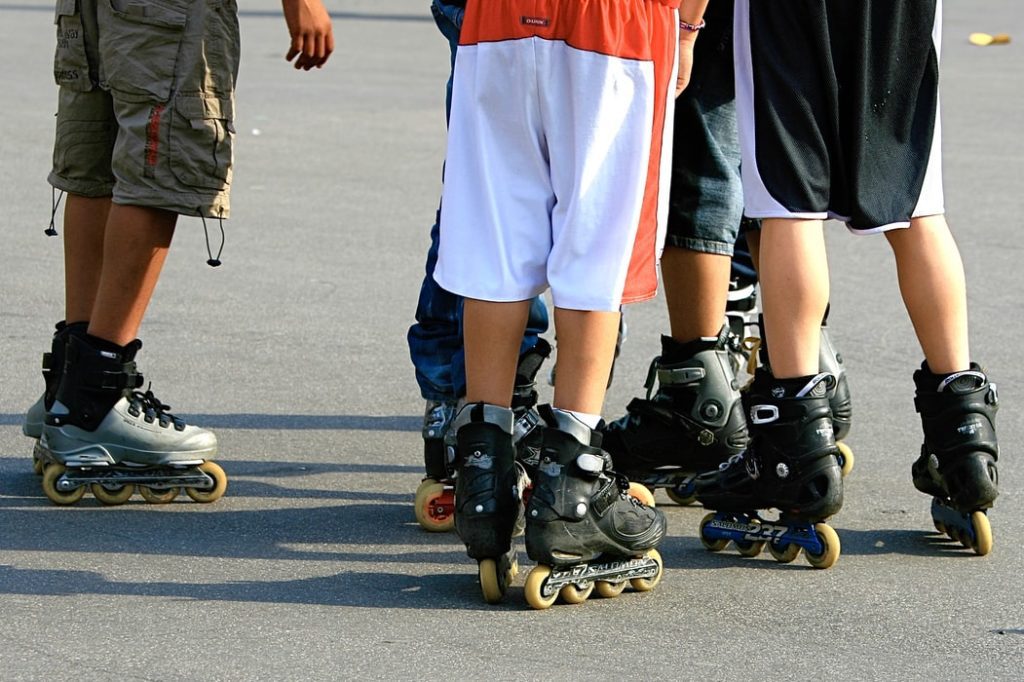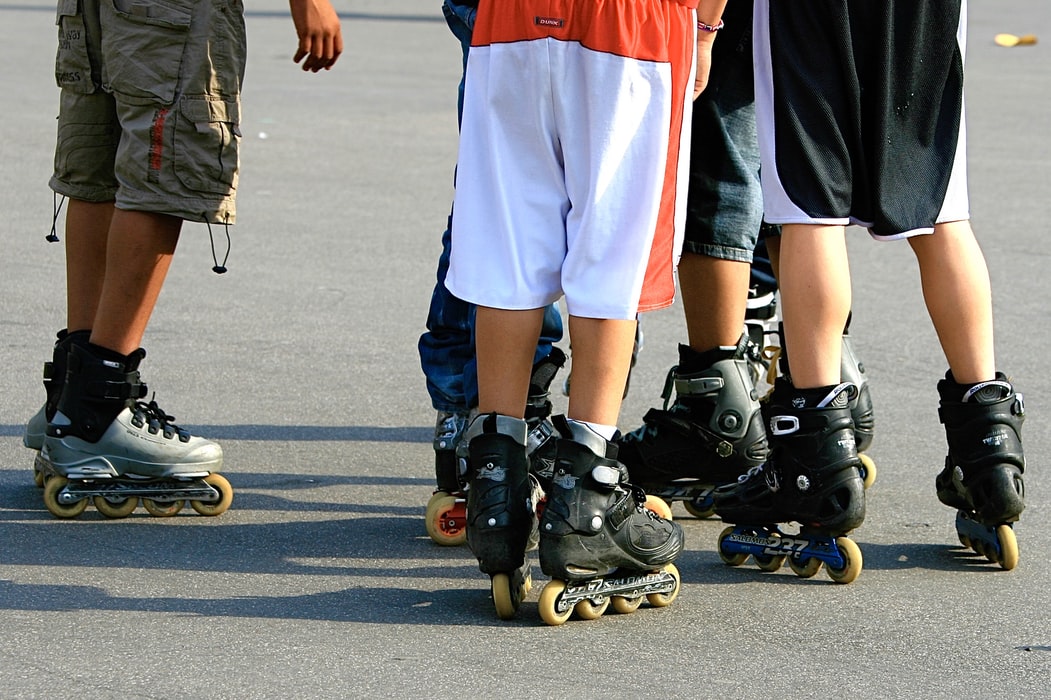 Stem cells have caught the interest of many due to their ability to aid in the understanding of how certain diseases develop and the cell's innate ability to produce healthy cells that can replace diseased cells. Stem cells can have one of two functions. Some will divide into new stem cells, a process known as self-renewal. Other stem cells can become specialized cells with a specific function, such as brain cells, blood cells, bone cells, or heart muscle cells. Their healing ability allows doctors to treat patients with arthritis through stem cell therapy. If you've been experiencing arthritis in your foot or ankle, a foot surgeon in Hicksville at Foot and Ankle Surgeons of New York can help!
When your joints become inflamed, this may be the result of a condition known as arthritis. Typically, patients will experience this disease in the small joints within the foot and ankle. Some symptoms may include the following:
Pain.
Tenderness with applied pressure.
Swelling or warmth.
Redness.
Difficulty walking.
How Do I Know If I Have Arthritis?
Aside from the symptoms, your doctor may suggest testing options in order to determine whether or not your joint is the root cause of your pain. A foot surgeon in Hicksville can examine your condition by administering some of the following tests:
X-Ray.
CT Scan.
MRI.
Ultrasound.
What is stem cell therapy for arthritis?
Stem cell therapy allows for the repair of diseased or injured tissue. Due to their ability to easily divide, they can replace the diseased cells of that particular area. Stem cell therapy promotes a faster and natural healing process. This can be applied during surgery or through injections. In order to precisely see the site of injection, your foot surgeon in Hicksville might use ultrasound or another form of medical imaging to ensure they are administering it to the correct area. Researchers believe that when stem cells are injected, they develop into cartilage cells, diminish inflammation, and release proteins that decrease the rate of cartilage degeneration.

Arthritis can be frustrating, especially when experiencing it on your foot and ankle. Talk with your foot surgeon in Hicksville to see if they believe if stem cell therapy for your arthritis is the best option for you. Book an appointment with our staff at Foot and Ankle Surgeons of New York and we'll discuss the next steps in treating your arthritis.
---
WHEN IS BUNION SURGERY NECESSARY?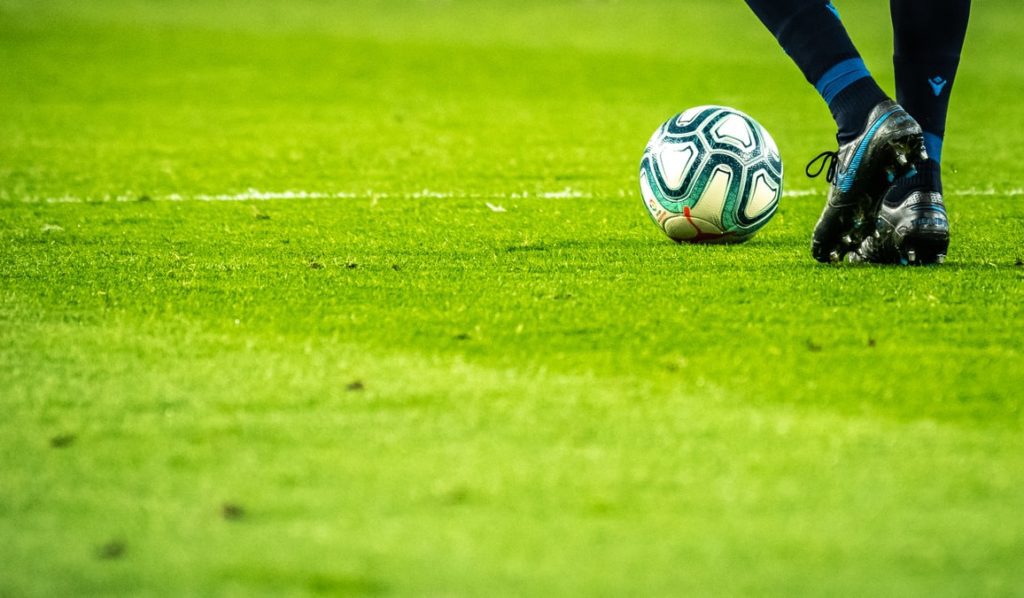 Have you recently been experiencing pain around the base of your big toe? Has a bulge begun to develop in this area, causing your toes to overlap? Signs such as these could point to the development of a bunion. While sometimes bunions can be treated non invasively, if it is severe enough, surgery may be required. If this is the case, consider calling our team at Foot and Ankle Surgeons of New York so you can be treated by a top tier foot surgeon in Hicksville, NY.
What Are Bunions?
Bunions can develop as a result of a misalignment of the bones in and around your big toe. This misalignment of your bones can cause a bump to form at the base of your big toe, which is known as a bunion. Aside from just the bump, bunions can also pull the tip of your big toe over your second and third toes, creating discomfort when you walk.
When To Seek Medical Help
Knowing when to seek medical attention for bunions can be the difference between quick treatment and suffering from long-lasting complications. By reaching out to us when bunions occur, you'll be receiving treatment from our skilled foot surgeon in Hicksville. If your bunions begin to cause any of the following, contact our staff immediately:
Persistent toe or foot pain.
Diminished range of motion in your big toe or foot.
Inability to wear shoes without experiencing pain.
Treating Bunions With The Best Foot Surgeon in Hicksville
When it comes to bunion surgery, most podiatrists will recommend avoiding this form of treatment unless you are experiencing pain that is interfering with your everyday activities. Surgery will also be required if methods such as rest, splints, and custom orthotics have shown no effect in bettering your condition. Should an operation be required, the following may take place during the surgery:
Realigning the bones in your feet.
Removing swollen tissue.
Permanently fuse the affected joints together.
Contact Our Foot Surgeon in Hicksville
Although not life-threatening, bunions can cause serious pain and discomfort in your life. At Foot and Ankle Surgeons of New York, our staff is well-versed in managing various foot problems such as bunion-related issues. If surgery is required to treat this condition, you'll need an experienced foot surgeon in Hicksville to perform this operation and to eliminate the chances of any complications taking place. For more information on our bunion surgery procedures, be sure to contact us today.
---
SURGERY FOR OSTEOARTHRITIS OF THE FOOT AND ANKLE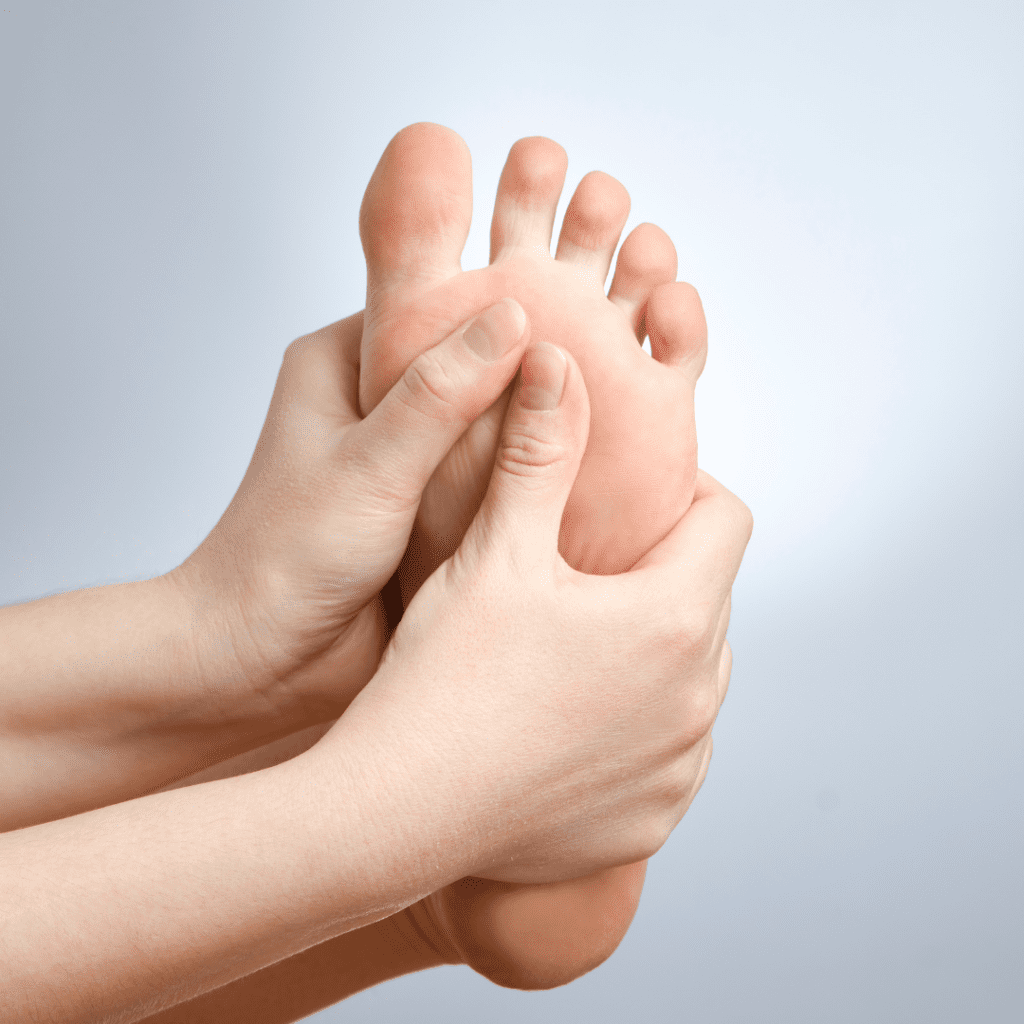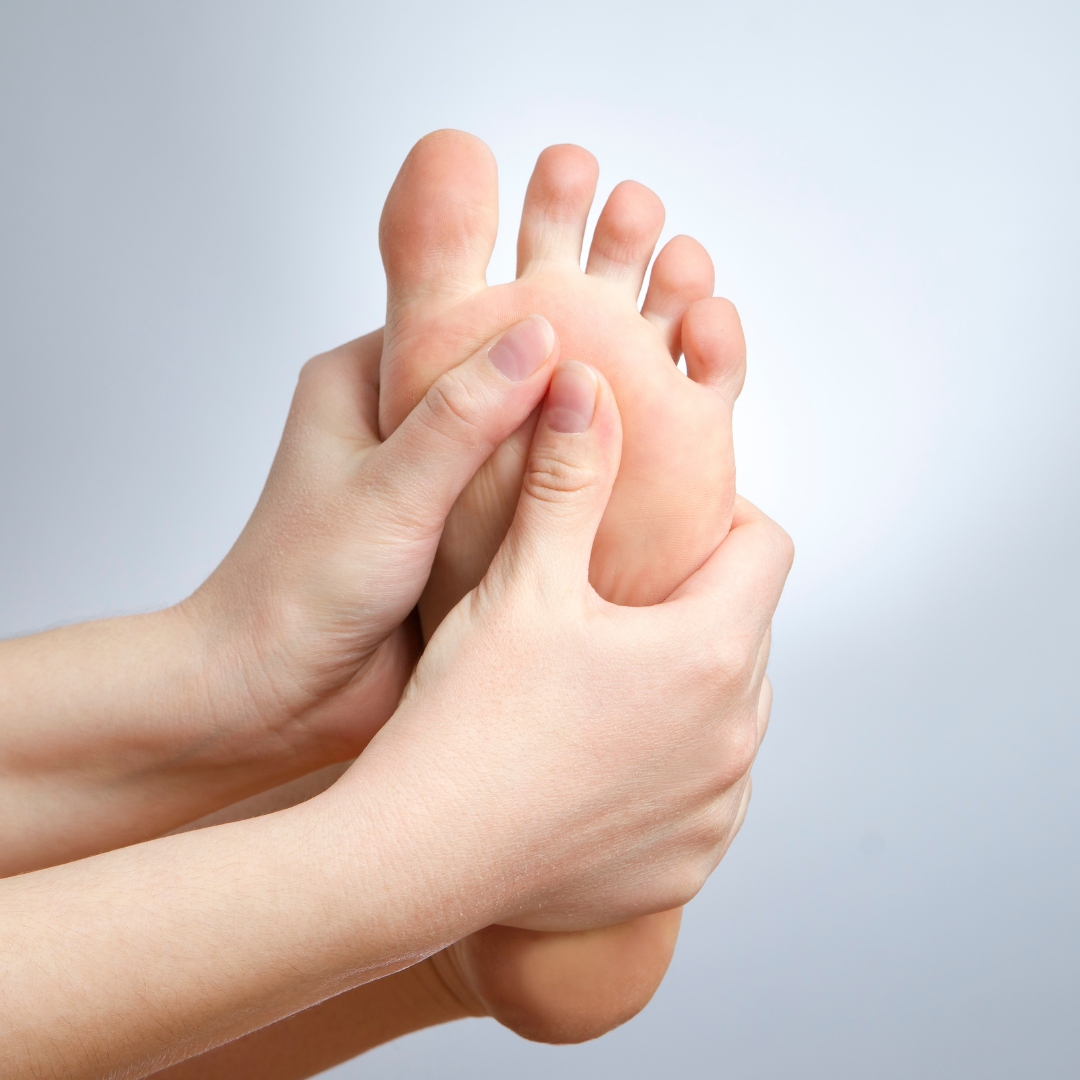 If you're living with osteoarthritis, you're not alone, as it is the most common form of arthritis for most victims. Millions of people worldwide are affected by the perils of arthritis, making it a condition that medical experts need to be well versed in treating. Here at Foot and Ankle Surgeons of New York, we've helped patients deal with this issue before. When your osteoarthritis of the foot and ankle becomes too much to manage, our foot surgeon in Hicksville may recommend an operation to help you find the relief that you desire.
Symptoms
Early recognition of the symptoms that come with osteoarthritis may mean that you spend less time dealing with them. Our foot surgeon in Hicksville will do everything in his power to get your foot and ankle back to normal levels of functionality. Examples of symptoms that may point to the need for surgery can include the following:
Pain during movement.
Constant stiffness.
Loss of flexibility.
Tenderness.
Swelling.
Invasive Treatment Methods
When over the counter options and other forms of non-invasive treatment methods do not relieve your symptoms, surgery may be required for care. Our foot surgeon in Hicksville is well versed in this area, and you should feel confident putting your health in our hands. Below are a few examples of surgical procedures and treatment methods that our team can perform when invasive procedures will offer the most beneficial results:
Cortisone injections.
Lubrication injections.
Surgery to realign bones.
Joint replacement surgery for your ankle.
How Our Foot Surgeon In Hicksville Can Help
At Foot and Ankle Surgeons of New York, our team will do everything in their power to help you overcome your osteoarthritis symptoms. When surgery is required for this to take place, it's important to remember that the operation will not be the last step in your recovery. You'll also have to rehab from the surgery itself to prevent long-lasting issues from taking place. Our team will monitor your progress following the procedure to help make sure that you're on track to make a full recovery. After this is done, we're hopeful that the symptoms that once plagued you will now be alleviated.
Schedule An Appointment With Our Foot Surgeon In Hicksville
Patients should never feel like they have to live with the fullest extent of their osteoarthritis symptoms for the rest of their lives. By working with our team at Foot and Ankle Surgeons Of New York, you can find that the outlook of your situation improved drastically. For more information on how surgery can help, feel free to contact our team today.
---
SURGERY FOR AN ACHILLES TENDON RUPTURE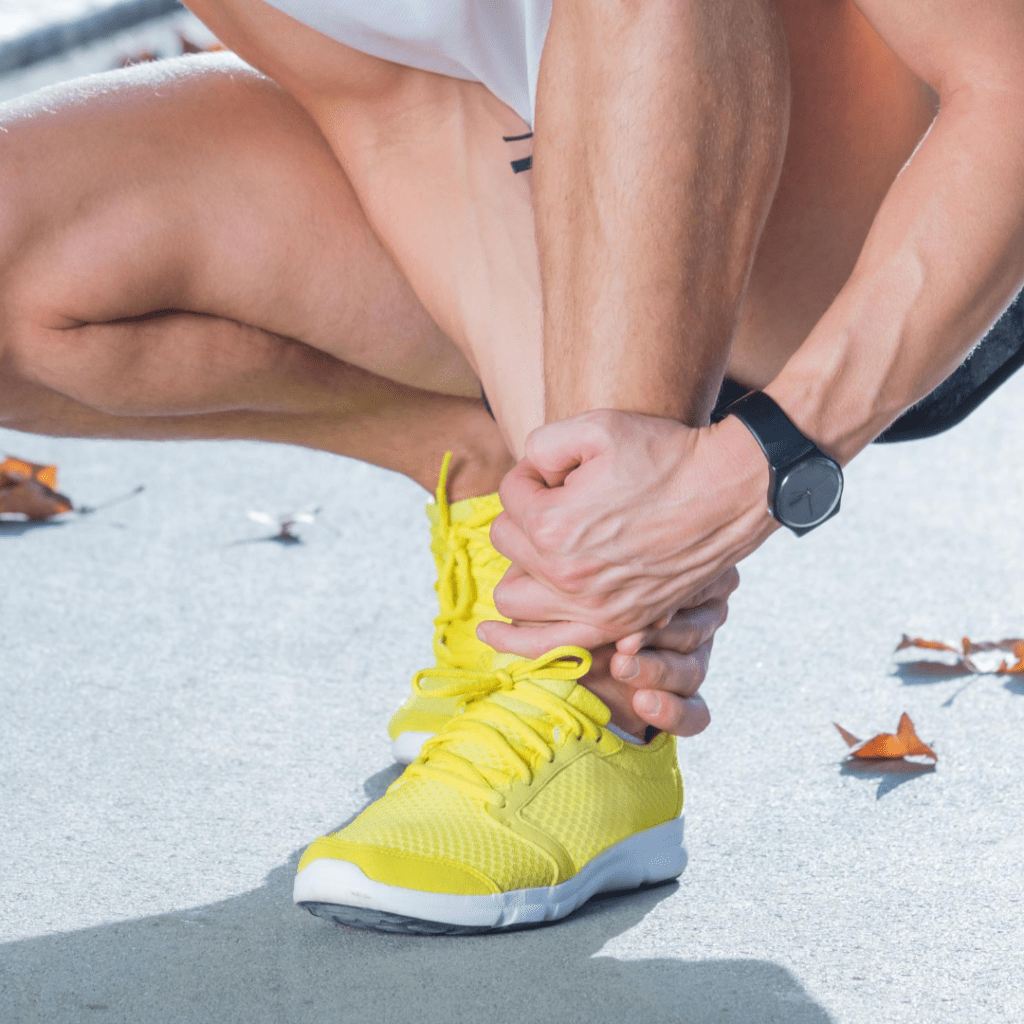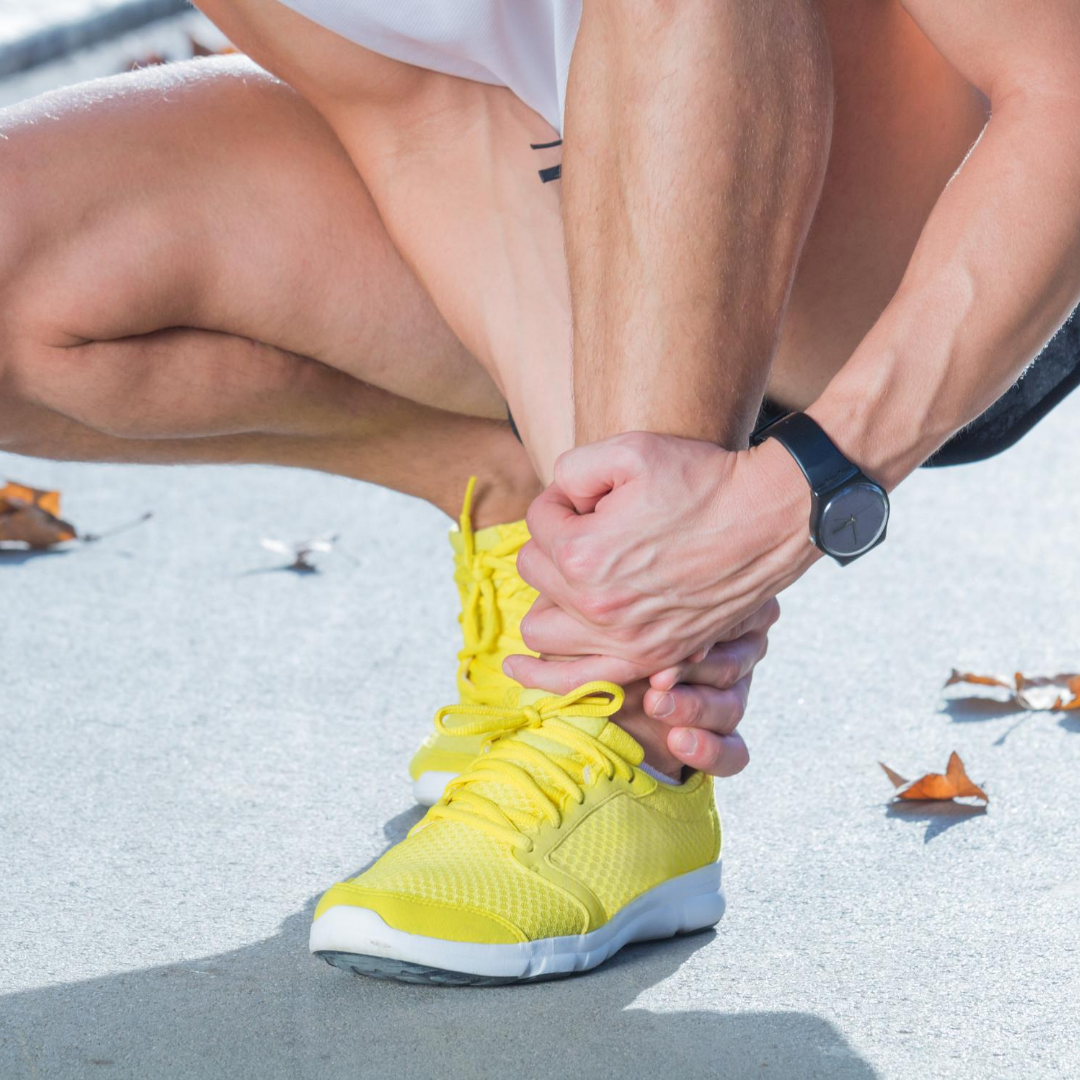 An Achilles tendon rupture can be an extremely painful and uncomfortable injury. Not to mention, this injury can potentially hinder your ability to walk and perform everyday activities as normal. It is important to receive treatment for a ruptured Achilles tendon right away so that it does not worsen. If you believe that you may be experiencing a foot or ankle injury such as an Achilles tendon rupture, you may benefit from seeing a foot surgeon in Hicksville at Foot and Ankle Surgeons of New York.
Causes Of An Achilles Tendon Rupture
An Achilles tendon rupture is an injury that strikes the rear of the lower leg. The Achilles tendon is a tough, thick fibrous band that bridges the muscles in the calf to the bone of the heel. When this tendon is overstretched, a partial or complete tear can occur. Ruptures are usually caused by intensified stress of the Achilles tendon. This most commonly occurs when participating in a sport. Movements like sudden jumping, pivoting, or quick accelerations of running are risk factors for suffering from this injury. Other common causes include but are not limited to falling from height, stepping into a hole, or wearing high heels.
Symptoms of An Achilles Tendon Rupture
If you have suffered an Achilles tendon rupture, you may experience the following:
Hearing a snapping or popping sound when the injury occurs.
Pain above the heel, especially when stretching your ankle or standing on your toes.
An inability to bend the foot downwards.
Difficulty walking or standing.
Bruising or swelling near the injured area.
Surgery and Treatment
If you have ever experienced an Achilles tendon rupture, you already know how painful it can be, which is why proper treatment is crucial. Additionally, if the injury is left untreated, re-rupture or hammertoe deformities can occur. Surgery is usually the recommended form of treatment, as recent advancements have made surgery the most effective option, especially for those active or younger. Here at Foot & Ankle Surgeons Of New York, we offer a newer technique of tendon repair that does not involve tying knots, eliminating the weakest aspect of a traditional repair. This allows for earlier weight-bearing, shorter rehabilitation, and an overall quicker return to activity. When you visit us for treatment, a foot surgeon in Hicksville will work to get you back on your feet as safely and quickly as possible!
Contact Our Foot Surgeon in Hicksville
If you are in search of a foot surgeon in Hicksville to receive treatment for an Achilles tendon rupture, look no further than Foot and Ankle Surgeons of New York. We are dedicated to helping you feel your best and feel comfortable getting back on your feet. Visit our website to book an appointment with us today!