Our podiatrists in NYC and Long Island are dedicated to providing the best in surgical and non-surgical treatments for orthopedic conditions affecting the foot and ankle.
All our doctors are extensively trained in the diagnosis and treatment of diseases and conditions of the lower leg, ankle and foot.
Why A Podiatrist in NYC?
If you're interested in searching for a podiatrist in NYC, then you need to consider the many services that Foot and Ankle Surgeons of New York can offer you. Podiatrists are certified foot and ankle professionals who are capable of treating certain ailments that pertain to these parts of the body. Their qualifications are sustained by their rigorous education, which typically requires nearly seven years in total between medical school and on the job training. Podiatry can focus on several exclusive fields, including:
NYC's Top Podiatry Office
Suffering from chronic foot pain and other related ailments can be a tiresome occurrence, due to the constant nature in which we repeatedly use our feet. This is especially the case for those of us who begrudgingly use our feet for jobs, athletics, and other personal obligations. But not all hope is lost, a podiatrist may be able to provide relief for your perpetual achiness.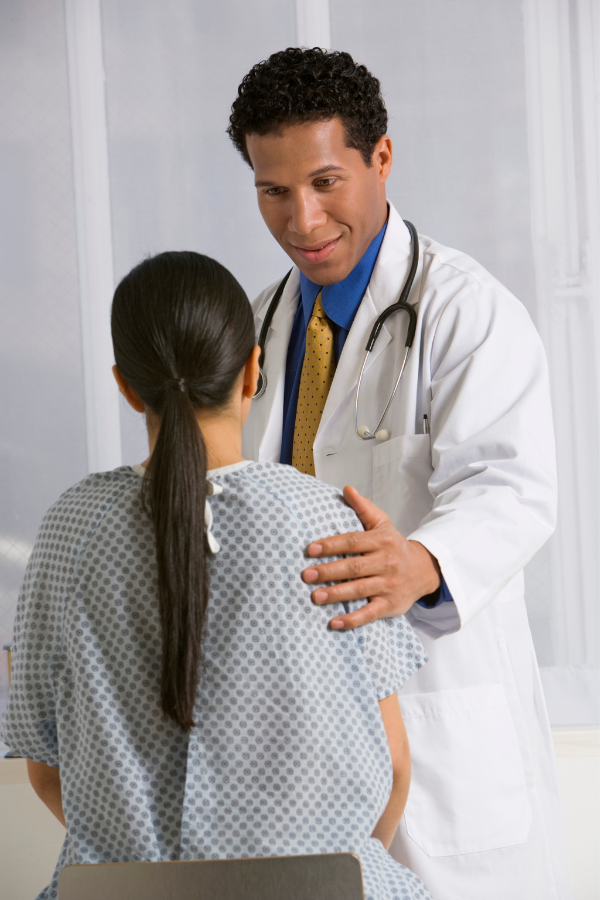 By providing a thorough inspection/analysis, your podiatrist in NYC, such as the doctors at Foot and Ankle Surgeons of New York, may be able to dissect the primary complication that is creating this discomfort in your foot/ankle area. Afterward, a diagnosis may be determined and your caregiver can begin offering treatment options. This can lead to a potential speedy recovery and perhaps even stop the pain from cropping up again in the future.
When considering a podiatry appointment, it's imperative that you determine some common catalysts that can be the source of your discomfort. Sharing this information with your doctor may assist them in potentially resolving the issue at hand. Primary originators for foot/ankle pain can include the following:
Sports Injuries – those who regularly engage in brisk jogs, walks, and prolonged excursions will be placed at a higher risk for discomfort. Your foot and ankle specialist may recommend proper footwear to treat the problem.
Arthritis – the degenerative joint disease has been known to make appearances in the feet and ankles. After an evaluation, your foot and ankle specialist may be able to formulate treatment options.
Diabetes – rarely do people consider the effects that diabetes can have on their feet, but the ailments can occur on occasion. Allow your trained podiatry professional to evaluate, diagnose, and potentially treat the complication.
If you're in need of a podiatrist in NYC, contact Foot and Ankle Surgeons of New York today for a consultation and appointment.
Other Conditions We Treat
We provide treatments for any and every condition of the lower leg, ankle, and foot. We are determined to get you feeling back to normal, and potentially better, with our efficient staff here at FAASNY.
Bunions are one example of a condition that we are able to treat (otherwise known as Hallux Abductovalgus). Most people describe a bunion as a bump on the side of the big toe, but it is more complex. The bump may be the only visible change, but the bones in the forefoot are misaligned.
The big toe leans toward the second toe, or even move all the way under it. The skin on the bottom of your foot may become thick and painful, as bunions are progressive. They begin with the shifting of the big toe, gradually changing the angle of the bones over the years and slowly producing the characteristic bump. Symptoms usually appear at later stages of the deformity. 
We also treat Athlete's foot (Tinea Pedis). Athlete's Foot is caused by several types of fungal organisms. People often experience an itching sensation, cracking, peeling, or scaly skin. Athlete's foot often commonly present in the space between the toes but can be more widespread and even cause blistering. These are just two of the many conditions we treat here at FAASNY. For more information on how we can help, please contact our Podiatrist in NYC today!
Achilles Tendon Disorders
Have you experienced pain in your heel that shoots up your calf muscle? Does this occur when you're extending your ankle forward or standing on your toes? This could be a warning sign that you may have developed an Achilles Tendon Disorder. These complications typically are prone to developing easily identifiable symptoms. If you feel as though you're experiencing any of these symptoms, you should contact your Podiatrist in NYC over at Foot and Ankle Surgeons of New York.
Warning Signs & Symptoms of Achilles Tendon Disorders
Your Achilles tendon is the largest tendon in the human body, running straight from your calf muscle down to your heel. The strength of the muscle is considered to be greater than all the other leg muscles combined. Therefore, an injury in the Achilles Tendon can create a substantial amount of pain. You may initially experience mild pain in this area when performing activities. More severe symptoms may include some of the following: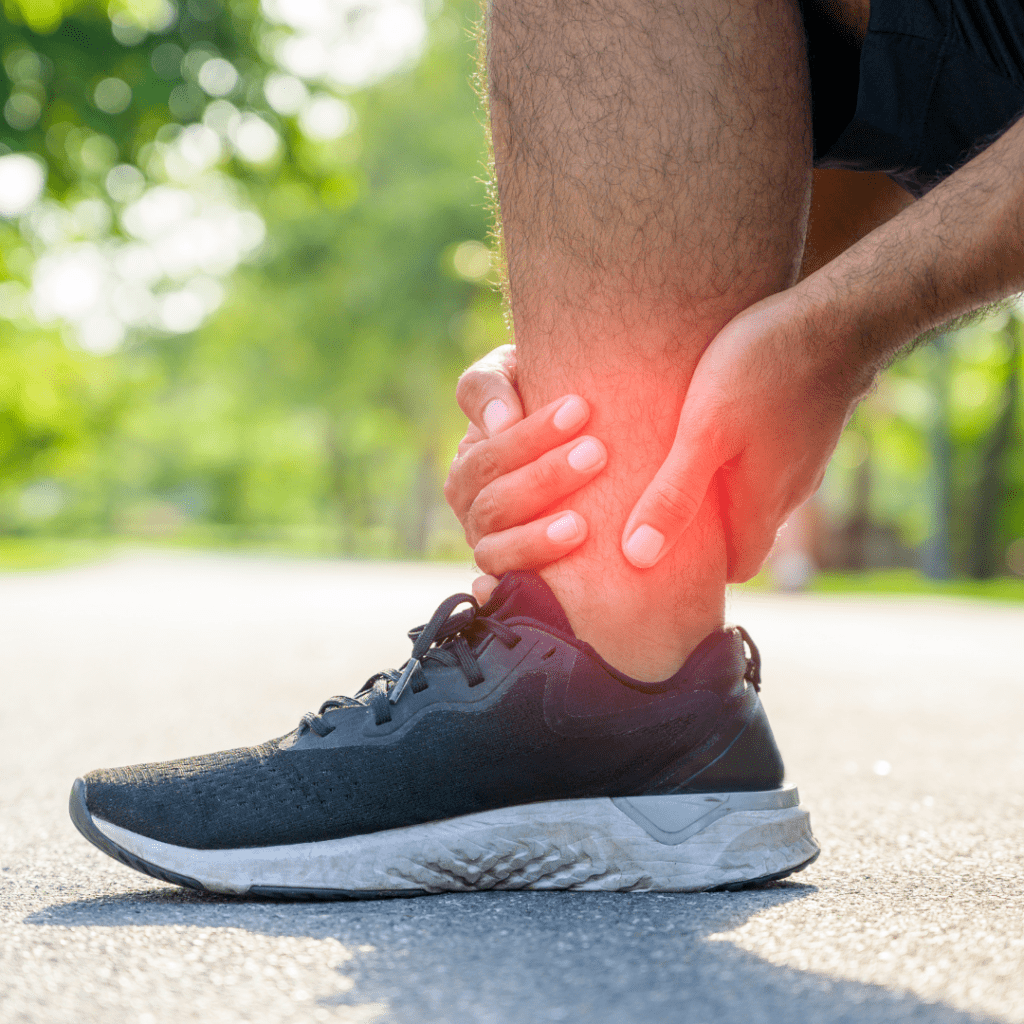 Tenderness or stiffness within the tendon.
Bruising or swelling if the tendon tears or pops.
Difficulty pointing your toes.
Unable to push your toes off the ground when walking.
Identifying these symptoms can be done at your own leisure, but a proper diagnosis of your history and current condition is needed to truly understand what these symptoms may entail.
How A Podiatrist in NYC Can Help
They can identify the conditions that come with an Achilles tendon disorder and help you put together a personalized treatment plan.
Incorporate the use of devices (i.e. crutches) that will be able to relieve pressure on the tendon.
Recommend stretching exercises for the calf muscle, helping to take stress off of the Achilles tendon. This will help alleviate a significant amount of pain you are experiencing from walking.
Stimulation or high-intensity shock waves could be provided to the Achilles tendon; this treatment has proven to reduce swelling and loosen the tightened muscles.
Contact Our NYC Podiatrist
Finding yourself in pain and in need of fast treatment from a podiatrist in NYC? Visit our about us page to learn more about our practice and the wide variety of treatments we offer here at FAASNY! Contact our offices and get yourself an appointment today!
An ingrown toenail occurs when the corner of your toenail grows into the skin. It can cause redness and swelling, associated with intermittent pain. If you are looking for a podiatrist in NYC, Foot and Ankle Surgeons of New York can help you with this problem. Our board-certified doctors are specially trained to treat this condition and help treat other diseases of the ankle and foot. There are several home remedies you can incorporate to help treat an ingrown toenail.
Common Causes of Ingrown Toenails
Wearing shoes that are either too tight or too narrow.
Cutting the toenails too close to the skin.
Trauma to the toenail such as stubbing your toe.
It is beneficial to soak your toe in the warm water to help decrease swelling of an ingrown toenail. In addition, after evaluation by your podiatrist in NYC, you can apply a topical antibiotic to the area. You should also wear comfortable shoes and socks while the toenail is undergoing the healing process.
Home Remedies for an Ingrown Toenail
Take an over-the-counter pain reliever such as aspirin or ibuprofen.
Try wearing a toe brace to provide stability.
Consider a toe brace which consists of a thin, adhesive material glued to the top of your toe for added cohesion.
Often, these methods may not fully suffice and the best option would be to visit your doctor. If you are looking for a podiatrist in NYC, visit Foot and Ankle Surgeons of NY. FAASNY offers a range of services that include surgical and non-surgical treatment of the ankle and foot.
When to See a Podiatrist for your Ingrown Toenail
When you have signs of infection such as increased redness, warmth, swelling, or pus formation, it's highly suggested that you see your podiatrist in NYC for oral antibiotic treatment.
See a podiatrist if you have recurrent pain or if the pain is getting worse. The doctor may recommend toenail removal, performed in a sterile setting.
Usually, an ingrown toenail can be managed at home. However, serious complications may develop including infection, foot ulcers, or gangrene. Always check your feet for signs of improvement. If you are looking for a podiatrist in NYC, come to visit Foot and Ankle Surgeons of NY. We offer a range of services to help treat disease related to the foot and ankle. Contact us to book your appointment today!
Schedule online appointments with our doctors. All our doctors are extensively trained in the diagnosis and treatment of diseases and conditions of the lower leg and foot.
Frequently Asked Questions about Podiatrists: 
Can a podiatrist do surgery?
A podiatrist does have the ability to do surgery, as well as reset any broken bones, prescribe medication, and order or conduct lab tests or x-rays.
What are the common conditions treated by a podiatrist?
A podiatrist is a healthcare professional that deals mainly with the feet and lower limbs. They have the ability to diagnose and treat related conditions, as well as prevent or correct any deformities. They can help relieve you of pain in these areas, treat infection, or even help with mobility.
When should you visit a podiatrist?
You should schedule an appointment with a podiatrist if any of the following pertain to you. You have persistent swelling or pain in your foot or lower limbs that have not reduced or gone away with two to five days. You often experience a burning, numbing, or tingling feeling at the bottom of your foot.
Common Foot Care Mistakes
When it comes to overall health and personal care, the feet are one of the most overlooked parts of the body. Your feet are necessary to perform most daily tasks, so it's essential to pay attention to your feet and keep them healthy. At Foot and Ankle Surgeons of New York, we care about the condition of your feet. Our team would like to share some common foot care mistakes to help our patients avoid them. 
Common Foot Care Mistakes
Many people unintentionally damage their feet by not taking care of them properly. Learning about these mistakes can help you learn to take better care of them, so make sure to avoid the following:
Wearing the Wrong Shoes
The wrong shoes can cause you tremendous pain and damage your feet. You should avoid certain styles of shoes, especially those without arch support or shock absorption. Wearing shoes with adequate arch support and cushioning are crucial to your foot health, and your shoes should fit properly to avoid damaging your feet. We understand that some shoes are fun and fashionable, but you should not sacrifice your comfort. We also recommend retiring your shoes when they become too worn to avoid painful damage. 
Improper Nail Trimming 
You may not give cutting your toenails a second thought, but many people trim them incorrectly. Failing to cut your toenails properly can lead to ingrown toenails, and this can lead to a more severe problem that requires treatment. You should cut your toenails straight across to avoid ingrown toenails or infections best. 
Not Cleaning or Drying Your Feet
Even if you shower every day, you may not be cleaning your feet properly. Simply standing in the shower and letting the water run over your feet will not get them clean. Washing your feet thoroughly with soap and drying them afterward is essential for foot health. Damp feet can lead to fungal infections, so make sure you keep your feet clean and dry. 
Waiting to Seek Help
One of the worst foot care mistakes you can make is waiting to seek treatment when suffering from foot pain. While minor aches and pains can often be treated at home, you shouldn't suffer in silence with foot pain. If foot pain is causing you to limit your activity or is not improving, you should not hesitate to reach out to our team. 
Contact Our Podiatrist in NYC
At Foot and Ankle Surgeons of New York, we help patients dealing with conditions affecting the feet and ankles. For more information about proper foot care, be sure to contact our team today!
All Of Our New York Locations
See What Patients Have To Say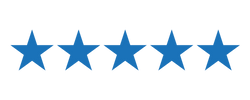 Dr. Levenson was amazing from my first visit to the office. He heard my concerns and worked with me to create a treatment that would help me long-term. The office staff were super friendly and caring as well. –  S.H.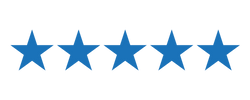 Dr allenchery and his staff were amazing … I had reconstruction flat foot surgery and his work was life changing… I highly recommended anyone who has issues with their feet to visit FAASNY!!!! – R.P.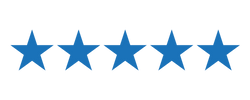 I'm so grateful I found this place. Dr.Jacqueline Prevete is absolutely the best. I had pain on my foot every single day for over a year, but when I came here, Dr. Prevete immediately diagnosed and started treat my sesamoiditis. I decide to proceed with surgery 5 months ago and today I am able to wear any shoes I want free of pain!! – N.G.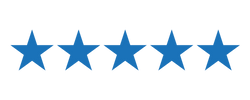 After going to another doctor earlier in the day who could not numb my foot to remove a nail, I was thrilled that Dr. Jeremy Britto was able to efficiently and successfully treat my injury! I was in and out in under 30 minutes and his bedside manner was fantastic. He took the time to explain everything he was going to do and how to care for my toe during recovery. I rarely write a review but this doctor and practice deserve the highest praises! – C.B.