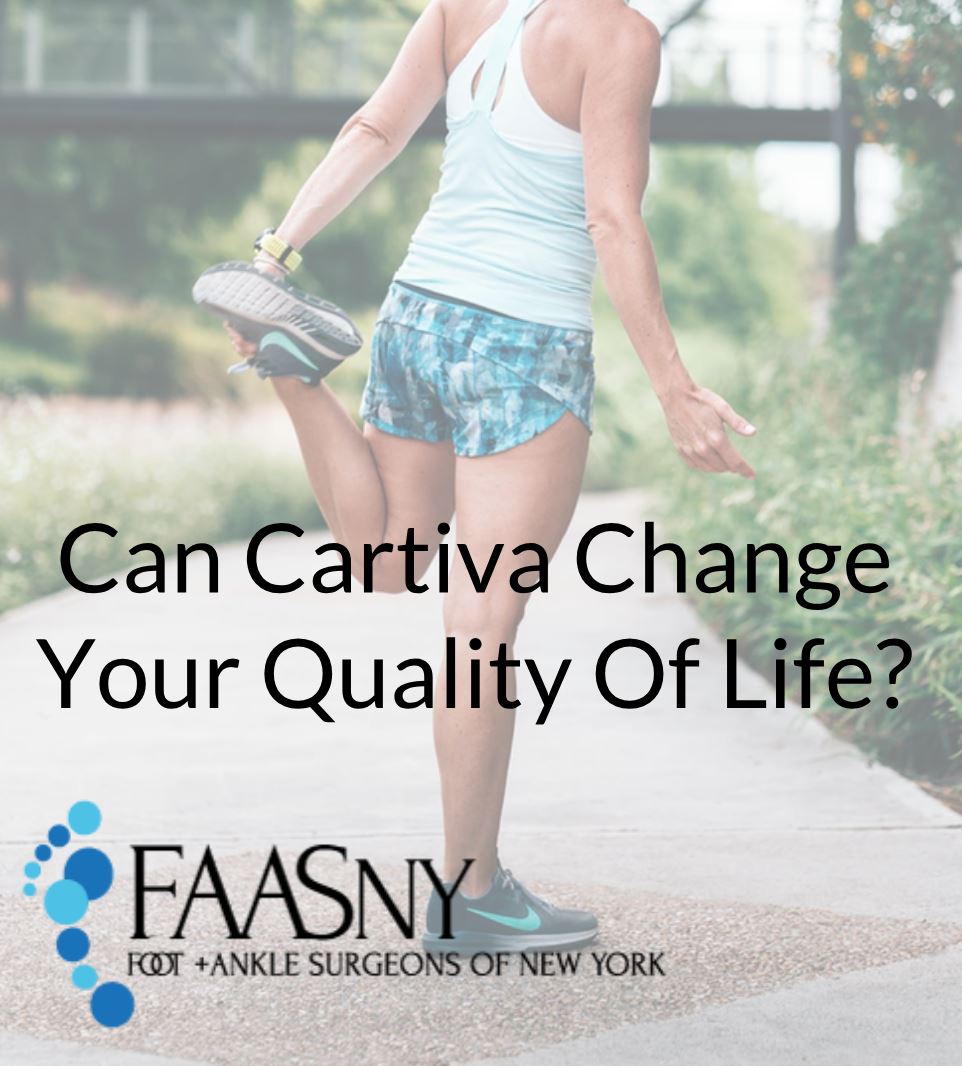 Cartiva
Hallux rigidus is the term for osteoarthritis of the big toe joint which can be extremely painful and have a major effect on your everyday life. Luckily, there is a procedure that can help reduce the painful effects of osteoarthritis. Cartiva is a surgical procedure in which an implant will be placed between your bones to relieve the stress or pain. The Cartiva Synthetic Cartilage is an implant that is derived from saltwater and a soft plastic like substance. This implant replaces the damaged cartilage surface in the big toe. At Foot and Ankle Surgeons of New York, a podiatric surgeon can perform this procedure in order to help relieve joint pain in your big toe.
Why should you consider Cartiva?
Cartiva can be an extremely helpful procedure to help relieve symptoms of osteoarthritis. Some of the benefits include:
Reduced pain

– Cartiva helps to relieve pain and improve movement of your big toe.

Functional improvement

– With the implant, Cartiva can help you enjoy some of thing things you once loved like running, walking, and playing sports.

Speedy recovery

– Your foot will be ready for weight bearing right after the procedure is completed.

Improve range of motion

– Cartiva not only improves range of motion but also enhances it.
About The Surgical Procedure
The Cartiva procedure takes less than an hour to complete and patients are normally on their feet within the same day of the surgery, compared to a fusion surgery which may cause patients to be non-weight bearing for six weeks. Many patients also reported a reduction of pain two weeks after the procedure. This implant also lasts the rest of your life which will most likely mean no pain or follow up surgeries in the future. If you believe you are suffering from osteoarthritis, make an appointment with The Foot and Ankle Surgeons of New York to see if Cartiva is right for you.
Related Posts