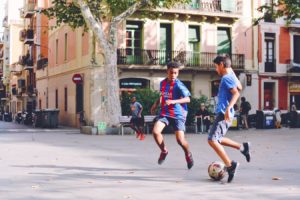 Dr. Jackie Prevete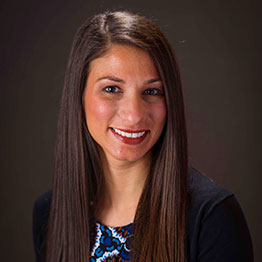 Dr. Prevete attended Fordham University in the Bronx, graduating with a Bachelor of Science degree in Biological Sciences and a minor in Psychology. While at Fordham University, she was a four-year member of the Cross Country and Track & Field teams, where she was named Team Captain her junior and senior year. She continued her education and earned her degree in Podiatric Medicine and Surgery at the New York College of Podiatric Medicine. Many consider Dr. Prevete to be one of the best podiatrist in NYC.
She completed a four-year residency at New York Presbyterian/Queens in Flushing, New York where she was comprehensively trained in reconstructive and elective surgery of the foot and ankle at a Level-I Trauma Center. She completed multiple educational courses focusing on both internal fixation as well as arthroscopic surgery. She also served as the Chief Resident during her final year.
Dr. Prevete is an active committee member of the New York State Podiatric Medical Association and a member of the American Podiatric Medical Association. She is an Associate of the American College of Foot & Ankle Surgeons.
Her background as an athlete has helped her to understand exactly what it feels like to be a patient, which is what initially sparked her interest in podiatry. She is a compassionate physician who always takes the patient's goals and lifestyle into account prior to establishing a treatment plan.
Dr. Prevete is a native New Yorker, born and raised on Long Island. In her free time, Dr. Prevete enjoys running and has competed in the New York City Marathon and in local road races. She also enjoys cooking and music.
Blog Posts From Best Podiatrist in NYC
PRP and Achilles Tendon Tears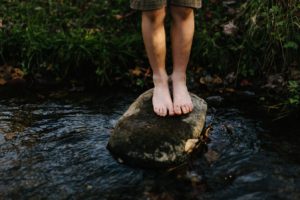 An Achilles Tendon Tear is an injury that occurs in the lower back of the leg, anywhere from the calf to the heel. It's a strong fibrous cord that connects the calf muscles to the heel muscles. If it ruptures, it can cause a quick and sharp pain to your lower leg and will likely affect the way you walk. At Foot and Ankle Surgeons of New York, we specialize in Achilles tendon tears and can help you find the right treatment for your injury. If you're unsure if you have an Achilles tendon tear and are searching for the best podiatrist in NYC, contact us today to set up an appointment with one of our podiatrists.
How does it happen?
This mostly happens to athletes, but it can also happen to anyone who over-stretches or injures it another way. If you overstretch this area of the body, it can cause a partial or complete tear of the Achilles tendon. You rely on it every time you walk or move your feet. It helps you when you walk, pushing up and down on your feet and rising on your tippy toes. Achilles tendon tears are five times more common in men than women.
What are the symptoms?
If you are experiencing an Achilles tendon tear, you may suffer from the following:
Feeling like you've been kicked in the back of the leg
Inability to walk without feeling severe pain
Hearing a loud pop or snap before feeling the pain
Swelling and/or tenderness in the area
What's PRP? Can it help heal Achilles tendon tears?
Platelet-rich plasma (PRP) is a treatment used to speed up healing. It can be used to help heal Achilles tendon tears, especially in athletes that need to recover a lot quicker. PRP is also proven to reduce pain much quicker. At Foot and Ankle Surgeons of New York, we have the best podiatrist in NYC who specialize in PRP therapy and can help you decide if it's the right treatment for you.
If you believe you have an Achilles tendon tear and are looking for the best podiatrist in NYC, give us a call today to set up an appointment so we can see what's right for you!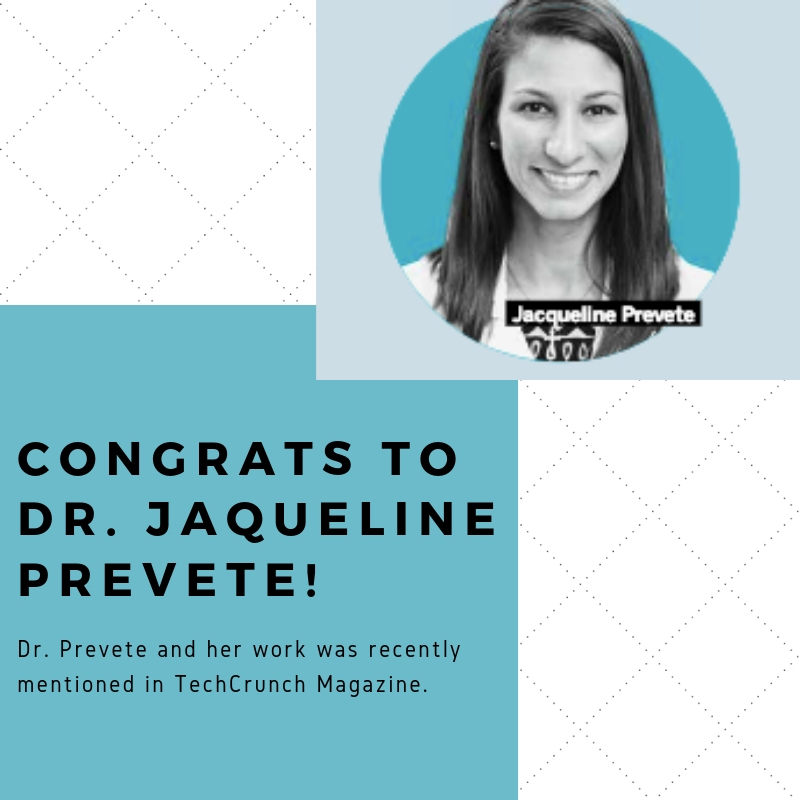 Plantar Fascia Release, How Can It Help?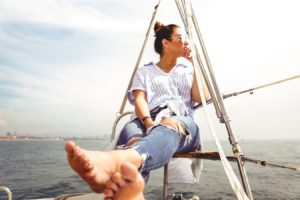 Even the best podiatrist in NYC will likely encounter patients experiencing an issue with plantar fasciitis on a regular basis. A common cause of heel pain/discomfort, plantar fasciitis is the development of inflammation of the tissue found under your feet, connecting your heel bone to your toes. This area of your feet is known as the plantar fascia. Plantar fasciitis features chronic stabbing pain within the bottom part of the foot, creating plenty of discomfort for patients. Fortunately, the best podiatrist in NYC over at the Foot And Ankle Surgeons of New York can utilize a quality surgery known as plantar fascia release to help correct the complication.
What Is Plantar Fascia Release?
A plantar fascia release is a form of surgery that involves cutting part of the ligament to ease tension and help relieve the patient of their present inflammation. Open surgery is conducted by cutting the area or the best podiatrist in NYC may insert instruments by making small incisions instead, otherwise known as endoscopic surgery. Steps in the procedure may include the following methods:
Incisions will be made to serve as the first step in the surgical process.
In most cases, these incisions will be made above the heel pad as this is the location of the thicker skin on the foot.
Incisions may also be made on the bottom part of the foot.
For endoscopic surgery, the best podiatrist in NYC will likely make an incision on either side of the heel.
With the goal of the surgery to help release tension, your surgeon may then detach the plantar fascia from its connection with the heel bone.
Surgeons can also remove the bone surface in this area, giving the plantar fascia a substantial opportunity to heal while experiencing a decreased amount of tension.
Why Consider This Surgery?
Like most surgeries, you'll want to weigh all of your options before concluding that this is the option you need to pursue. Generally speaking, the best podiatrist in NYC may recommend surgery if you meet at least some of the following criteria:
Non-surgical treatment has been mostly ineffective.
Symptoms continue to be both chronic and severe.
The issue has persisted for a period of 6 to 12 months.
The issue impedes you from conducting everyday actions.
Especially if you're an athlete and it limits your play on the field. This also applies if you're a worker and cannot work without feeling discomfort.
Plantar fascia release offers patients with plantar fasciitis an option to rid themselves of discomfort. If non-surgical treatment hasn't been getting the job done, please contact the best podiatrist in NYC over at FAASNY and inquire about this procedure.
Ankle Fracture Treatment From Best Podiatrist in NYC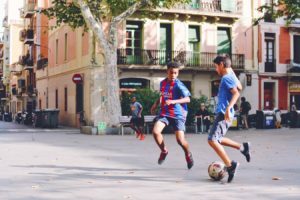 Did you know ankle injuries are one of the most common bone and joint injuries? If you are experiencing pain in your ankle, have concerns that you may have broken a bone, or have an inability to walk, you'll need to contact the best podiatrist in NYC, over at Foot and Ankle Surgeons of New York.
Ankle fractures can develop through a multitude of stimulants. Commonly, simply rolling your ankle inward or outward catalyzes this type of injury. With us now being fully submerged in winter, the risk of obtaining an ankle injury or fracture increases drastically. Slipping and falling on ice is one of the most frequent occurrences for triggering these injuries. By taking preventative measures, your safety will be improved, and this will decrease the risk of ankle fracture. Remember, be careful while engaging in your daily activities during this time and wear proper footwear to help create traction and promote balance.
Symptoms of an ankle fracture include but are not limited to:
Pain at or around the source of injury.
Swelling.
Bruising or blisters.
Should you be experiencing any of these symptoms, give us a call at FAASNY immediately. If you cannot put weight on your ankle, or pain medication hasn't sufficed, you may need a stronger treatment option. FAASNY, the best podiatrist in NYC, will be able to diagnose your ankle injury by completing a physical examination and providing treatment methods.  These techniques may include non-surgical treatments such as rest, ice, compression, and elevation. Should these measures prove to be ineffective, surgery will likely be the next option.
After undergoing your surgical procedure, you must take part in a recovery process. This period of time is crucial in ensuring your ankle injury is healed completely. Because of the fact that each ankle injury is unique, the plan for recovery will differ from case to case. In most cases, you'll need to follow-up with your foot and ankle surgeon if the fracture was severely damaging. It may take 4-8 weeks for the bones to heal fully and several months following to regain full use of the ankle. More severe cases may take longer to heal. Other helpful tips include refraining from putting weight on your ankle and recommended exercises that may strengthen the area surrounding the ankle.
Ankle injuries are spontaneous in nature. If you are questioning if you have fractured your ankle, get the appropriate support you need and contact the best podiatrist in NYC. FAASNY will work with you to diagnose your injury and make sure you have the best plan of action moving forward.
Tips for Keeping your Toes & Feet Warm – Article From Best Podiatrist in NYC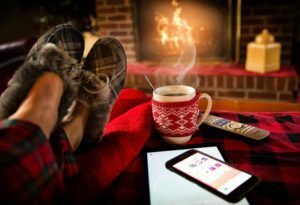 The winter season brings with it a hearty dose of cold, especially for feet! Between dropping temperatures, snowfall, and rain; even those with ordinarily warm feet might need some extra tips for keeping warm, dry, and comfortable during the cold season. Foot and Ankle Surgeons of New York, the best podiatrist in NYC, has developed some tips to help you stay warm and comfortable in cold weather.
Warm Feet, Warm Body
For most of us, experiencing cold toes can feel both bothersome and unbearable. When the temperature drops, your body pulls in heat from your extremities, such as your hands and feet, to keep the core of your body warm. This means that in the colder months, it's important to take steps to keep your feet and toes warm.
Ways to Warm Up Your Feet and Toes
The most obvious answer to keeping your feet warm is to wear socks – but what else can we do to keep the toes and feet warm? Below are some tips, courtesy the best podiatrist in NYC, to help increase warmth and stay comfortable during the winter:
Wear waterproof boots or shoes, especially if you plan to be outside during the snow or rain.
Change your socks as needed throughout the day. Sweat can cause your feet to become cold as it dries.
Sweat-wicking socks, or thicker types of socks such as wool, will keep your feet warmer than a standard cotton sock. Double up on socks, if conditions require it.
Keep the rest of your body warm – the warmer your core is, the less heat your body will pull from your toes and feet.
Warm toes and feet can mean the difference between a comfortable and fun winter day and a bitter and uncomfortable one. As long as you stay prepared, listen to your body, and keep extra socks and layers around, your feet will thank you. If you experience worsening coldness, no relief from cold feet, or pain, it might be time to visit a foot and ankle specialist. Book an appointment with Foot and Ankle Surgeons of New York, the best podiatrist in NYC, to learn about your options for remedying cold feet and increasing comfort during the winter months. Our expert staff will work with you to understand your problem and create a long-term solution.
Recovering From An Achilles Tendon Injury With Best Podiatrist in NYC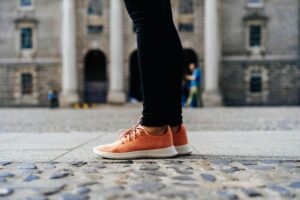 Injuries to the Achilles tendons are known for creating an immense amount of pain and will require prompt treatment. Pain stemming from the lower extremity can complicate your daily life as we use our feet and ankles for a wide variety of tasks. Patients who experience Achilles tendon injuries are often unable to continue engaging in activities without feelings symptoms of pain and discomfort. At Foot and Ankle Surgeons of New York, the best podiatrist in NYC can help relieve your pain!
What is The Achilles Tendon?
The Achilles tendon is located between the back calf muscle and the heel. When it is injured, your inability to walk will signify your need for the best podiatrist in NYC. Pain originating from this part of the body can make even the simplest actions suddenly become a more arduous task. 
What Are The Risk Factors?
Those who play recreational sports (dancing, running, basketball, etc.) and men over the age of 30 are more likely to experience this kind of injury. Other factors can potentially include the following stimulants:
Flat Feet – People who are flat-footed have little to no arch when they walk. When they take a step, they are stretching the tendons in the ankle and leg.
Steroid Injections – Your doctor may use an injection to reduce pain in the ankle, but it can also weaken the muscles near the Achilles tendon, leading to an injury.
Obesity – Heavier weight means more pressure on your ankles. 
High Heels – Those who wear heels put extra strain on the calf muscles.
What Are The Symptoms?
An Achilles tendon injury often occurs after a sudden movement of lifting off the ground as opposed to landing. For example, a sprinter may injure their Achilles tendon once they take off, not once his feet return to the ground. Most patients report hearing a snapping or popping sound upon receiving the injury. Some of the other symptoms include the following:
Radiating pain in the calf muscle.
Swelling in the heel.
Inability to point toes forward.
What Is The Recovery Process Like?
As with any injury, all cases are different, but mild and moderate injuries may heal without the need for surgery. When the Achilles tendon is ruptured, a minimally invasive procedure performed by the best podiatrist in NYC will stitch the torn tendon back together. Each patients' feet and ankles vary, so the length of time for recovery will also vary.
Several ways you can help expedite this recovery process may include the following:
Rest and elevation – Resting your leg in an elevated position takes the pressure off your joints and muscles.
Heel lift – A heel lift can help limit stretching in the ankle.
Stretching and mobility – Your doctor can recommend stretching techniques and use mobility training to help your body recover. 
How Can I Prevent Injury?
At FAASNY, we recommend the following prevention tips in order to protect yourself from an Achilles tendon injury: 
Always stretch before exercise – Stretching is crucial for warming up the muscles in your calf. Only stretch up to your limit; without feeling any sort of pain or discomfort.
Increase your exercise slowly, not abruptly – Increasing the amount of exercise slowly puts less stress on your leg muscles. When it is done significantly, your fatigued muscles are more prone to injury.
Contact Us!
If you or someone you know has questions regarding an injury to the Achilles tendon or a general question regarding the foot/ankle, make an appointment with the best podiatrist in NYC at FAASNY today for more information!
Bunion Prevention – Treatment Offered By Best Podiatrist in NYC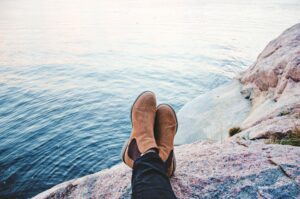 The joint where your big toe and foot meet is referred to as the metatarsophalangeal joint. A bunion is a bony bump that forms on that joint, as your big toe will start to point in the direction of your other toes. A bunion's growth is gradual and can oftentimes move to the top of the neighboring toe as it progresses. Other than the obvious bump on the joint, symptoms may include pain, swollenness, or redness. In some cases, the skin covering the bunion becomes hardened or a callus may even form. A bunion may make it difficult to move your toes, especially your big toe. If you or someone you know has a bunion, schedule a visit with the best podiatrist in NYC. At Foot and Ankle Surgeons of New York, we can help treat your pesky bunions and give you tips on how to prevent them from developing in the future.
Although the exact causes of bunions remain unknown, there are a few factors that may influence its development, including:
Genetics.
Injuries to the foot.
Birth deformities.
Improper fitting shoes.
Arthritis.
Bunions usually aren't too problematic. However, some possible complications may arise if you do not get your bunion surgically corrected, such as:
Bursitis – When your bursae (which are tiny fluid-filled pads) become inflamed. This can cause pain in that specified area.
Hammertoe – Your neighboring toe may begin to develop an abnormal bend, causing pain and pressure.
Metatarsalgia – The ball of your foot may become inflamed, leading to pain.
If you find that you are suffering from the complications of a bunion, contact the best podiatrist in NYC for assistance.
HOW CAN YOU PREVENT A BUNION?
While bunion development is not what we are thinking about regularly, taking care of your feet sooner rather than later can pay dividends in the future. However, not all young adults are worried about their future-selves taking a trip to the best podiatrist in NYC. With that being said, here are a few ways you can help prevent the condition in the later stages of your life:
Keep track of your foot shape, especially if bunions are genetic for your family.
Exercise your foot! Try to pick up small objects, such as a pencil or pen, with your toes. 
Wear proper shoes. If your shoes are too tight, they are going to pinch your toes together, which is bad for the development of bunions. Wearing high heels or pointed-toed shoes should be avoided or worn in moderation, as this can also lead to the development of bunions. 
At Foot and Ankle Surgeons of New York, the best podiatrist in NYC is dedicated to being the best at treating your needs. Do you and your bunions both a favor and schedule an appointment with us today! 
WHAT IS OSTEOMYELITIS? TREATMENT OFFERED BY BEST PODIATRIST IN NYC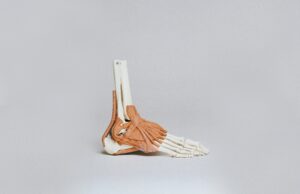 Did you know the foot has 26 bones, 33 joints, and more than 100 muscles, tendons, and ligaments? Naturally, the foot has a fundamental role in walking and maneuvering. When conditions affect the feet or any other body part, our everyday functions are negatively altered. Osteomyelitis is a rare bone infection caused by Staphylococcus bacteria. It could occur in different areas of the body, and it transmits through the bloodstream. It is most common in the legs or arms for children and the spine or hips for adults. While it only occurs in two of every 10,000 individuals, it is still important to be aware of the symptoms and risk factors. At Foot and Ankle Surgeons of New York, we specialize in the treatment of osteomyelitis and other lower extremity conditions. Call today to schedule an appointment with the best podiatrist in NYC.
Acute Osteomyelitis – This type of condition is a bone inflammation that could occur from a puncture wound, bone fracture, abscessed tooth, or sinus/ear infection. 
Chronic Osteomyelitis – This condition occurs if acute osteomyelitis has not completely healed.
Vertebral Osteomyelitis – Severe back pain signifies this type of condition. Ordinary treatment such as rest and pain relievers may not work effectively.
Anaerobic Osteomyelitis – This occurs in the lower jawbone, feet, or skull. 
Osteomyelitis from Vascular Insufficiency – This type occurs in patients with diabetes or vascular diseases affecting the individual's extremities.
SYMPTOMS:
The symptoms for each type of osteomyelitis varies, but some of the shared factors are listed below:
Fever and fatigue.
Redness and tenderness in the affected area.
Nausea.
The types of osteomyelitis have more specific symptoms as well. If you have any of the following symptoms, contact your podiatrist on Long Island today:
Acute

Fever of over 104 °F
Chills and sweating
Loss of calcium
Necrosis
Bone deformity

Chronic

Muscle spasms
Pus discharge from the infected bone
Bone separation between infected and healthy bone 

Vertebral

Significant back pain, ineffectively treated by pain reliever and rest

Anaerobic

Ulcers
Swelling
Foul smell in the affected area

Vascular Insufficiency
RISK FACTORS:
Potential risk factors for osteomyelitis can include some of the following:
Previous injury
Urinary tract infection (UTI)
Endocarditis
Trauma
Diabetes
Hemodialysis
Spleen removal
Intravenous drug abuse
TREATMENT:
Antibiotic treatment is one of the best options for osteomyelitis. Treatment could last from a few days to a few weeks. The best podiatrist in NYC may also consider draining the affected area or using a bone graft if necessary.
THE NEXT STEP – CONTACT THE BEST PODIATRIST IN NYC:
If you need the best podiatrist in NYC, FAASNY can help. We specialize in conditions affecting the lower leg and feet. If you have any questions, book an appointment with one of our experienced physicians today.
ATHLETE'S FOOT TREATMENT FROM BEST PODIATRIST IN NYC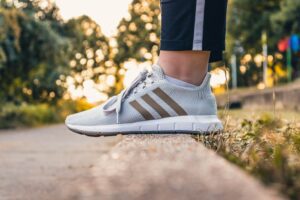 WHAT IS ATHLETE'S FOOT?
Americans spend an average of 5.27 hours per day on leisure and sports. Additionally, many professional sports are available on television, including American football, baseball, soccer, and basketball. Sports play a huge role in our lives; which is why it is vital to familiarize ourselves with the possible injuries that could occur as a result of physical activity. For example, the term Athlete's foot makes it sound as if this condition only develops in athletes, but in reality, everyone is susceptible. Athlete's foot is a fungal infection that develops in warm, moist environments and flourishes on keratin. It is mildly contagious and it can spread through shoes, floors, and direct contact.
If you need the best podiatrist in NYC, Foot and Ankle Surgeons of New York is here for your assistance. Learn more about athlete's foot and other conditions we treat today.
HOW DOES ATHLETE'S FOOT FORM?
Athlete's foot is mostly recognized by a red, blistery rash that develops between your toes. Some of the other symptoms of this condition are listed below:
Itchy, scaly rash between or near the toes.
Dryness and scaling of skin between or near the toes.
Blisters, usually small and red.
Ulcers or sores.
WHAT IS THE BEST TREATMENT?
If your condition matches any of the above symptoms, call a podiatrist in Nassau County, NY or NYC at FAASNY to discuss your treatment options. Home remedies may prevent athlete's foot or reduce symptoms, however visiting the best podiatrist in NYC is key towards receiving the best treatment. Some prevention techniques that we recommend incorporating include:
Wash/dry your feet every day.
Make sure your feet are dry before putting on shoes.
Use an antifungal spray or powder in your shoes.
A doctor is necessary for a prescription medication if:
Home remedies do not have a significant result.
You have diabetes.
Your ulcers or sores leak fluid.
Your toenails are infected.
The rash is still visible after a while.
FAASNY – THE BEST PODIATRIST IN NYC:
If you have any questions regarding Athlete's foot or another condition in the lower leg, ankle, or foot, Foot and Ankle Surgeons of New York can provide treatment. FAASNY can help with foot and ankle trauma, surgery, sports medicine, stem cell treatment, PRP Therapy, and other services. Athlete or not, anyone is at risk for athlete's foot. Contact us today to learn more about the best podiatrist in NYC.
Frequently Asked Questions About Podiatrists
Can a podiatrist perform surgery?
A podiatrist does have the ability to do surgery, as well as reset any broken bones, prescribe medication, and order or conduct lab tests or x-rays.
What are the common conditions treated by a podiatrist?
A podiatrist is a healthcare professional that deals mainly with the feet and lower limbs. They have the ability to diagnose and treat related conditions, as well as prevent or correct any deformities. They can help relieve you of pain in these areas, treat infection, or even help with mobility.
When should you visit a podiatrist?
You should schedule an appointment with a podiatrist if any of the following pertain to you. You have persistent swelling or pain in your foot or lower limbs that have not reduced or gone away with two to five days. You often experience a burning, numbing, or tingling feeling at the bottom of your foot.