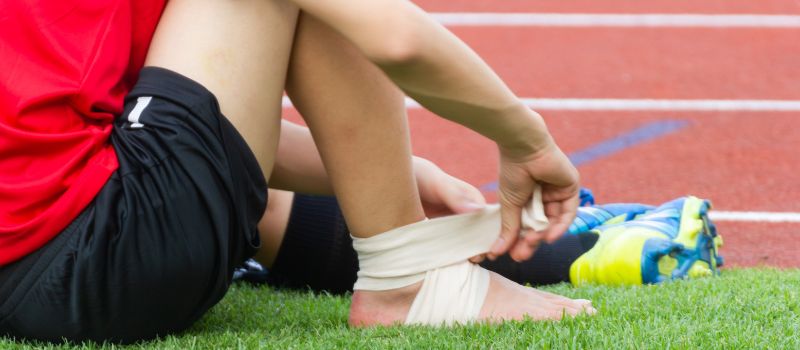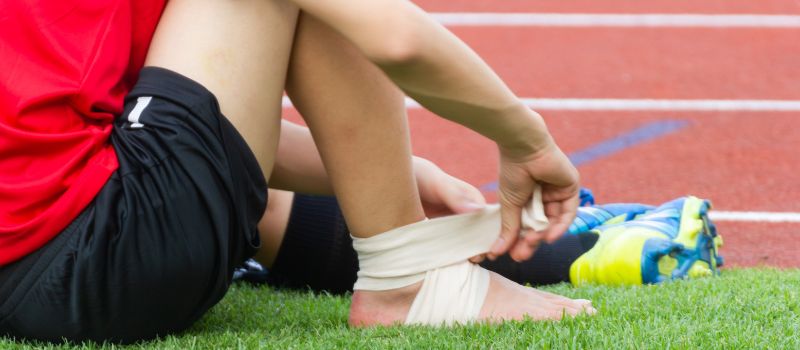 Spring is finally here, and with it comes the start of many outdoor sports. Whether you are an amateur athlete or a seasoned professional, the risk of ankle injuries is always present. Our ankle surgeon in Elmhurst would like to discuss the most common types of ankle injuries, notable prevention methods, and what you should do if you suffer one. With this information, you can confidently play your favorite sports and avoid missing valuable time on the field or court. Continue reading to discover more from Foot and Ankle Surgeons of New York! 
Avoiding Ankle Injuries This Spring
Ankle sprains are the most common and often painful type of ankle injury in sports. They occur when the ligaments that hold the ankle bones in place are stretched or torn. Other common ankle injuries include fractures, dislocated ankles, and tendinitis. Our ankle surgeon in Elmhurst sees several foot and ankle injuries during the spring sports season. Prevention is vital when it comes to ankle injuries. Here are some tips for avoiding ankle injuries this spring sports season:
Warm up and stretch before playing.
Wear supportive shoes that fit well.
Strengthen your ankle muscles with exercises.
Avoid playing on uneven or slippery surfaces.
Take breaks when you feel tired or experience pain.
Treating Ankle Injuries
If you do suffer an ankle injury, it is crucial to take the proper steps to ensure a quick and complete recovery. Here are some tips for managing an ankle injury:
Rest the injured ankle.
Ice the ankle to reduce swelling.
Compress the ankle with a bandage or wrap.
Elevate the ankle above heart level.
Consult our ankle surgeon in Elmhurst if the pain is severe or the swelling does not subside.
Contact Us
Ankle injuries are a common occurrence in sports, but with the right precautions, you can avoid them. Our ankle surgeon in Elmhurst at Foot and Ankle Surgeons of New York can help ensure that you stay healthy and injury-free this spring sports season. With the right guidance, you can reduce your injury risk and optimize your sports performance. Be sure to contact us today to learn more and request an appointment!