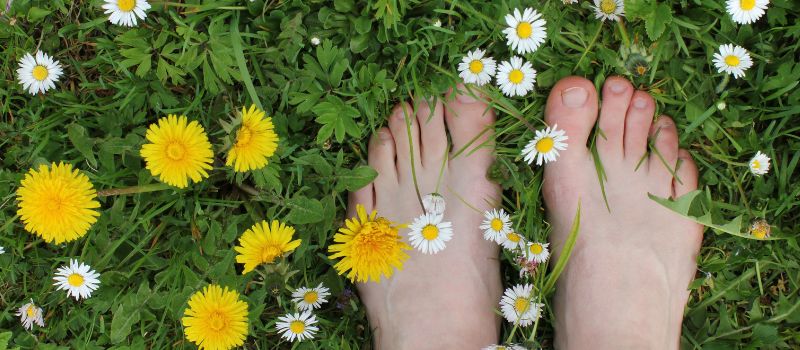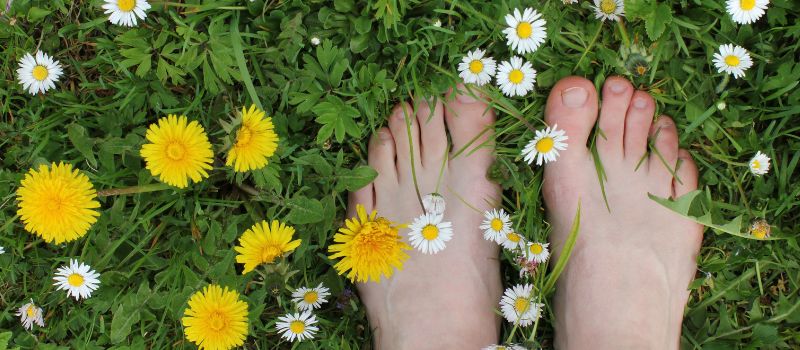 Spring is when we shed our winter boots and show off our feet again. Whether sporting sandals, flip-flops, or sneakers, it's essential to ensure your feet are in tip-top shape before stepping out into the sun. Here are some tips from our podiatrist in NYC at Foot and Ankle Surgeons of New York to prepare you for spring! Continue reading to discover more! 
Get Your Feet Ready For Spring
It's no secret that when your feet feel good, you're more likely to feel great all over! The spring season is when many people pack away their winter clothes and footwear to enjoy much-needed time in the sun. The feet can become dry and cracked, which can be uncomfortable and unsightly. Fortunately, our podiatrist in NYC has five tips to help you get your feet ready for spring:
Exfoliate – The skin on our feet is often the most neglected part of our body, especially during the winter when we keep them covered. To get rid of dry, rough skin, exfoliate your feet with a pumice stone or foot scrub before stepping into the shower. This will help remove dead skin cells and make your feet soft and smooth.
Moisturize – After exfoliating, it's essential to moisturize your feet to keep them hydrated. Use a thick, nourishing cream or lotion and massage it into your feet, paying extra attention to the heel and ball of the foot. Doing this daily will keep your feet looking and feeling their best.
Stretch – Stretching your feet is a great way to prepare them for spring. Start by sitting with your feet flat on the floor, then slowly point and flex your toes. Repeat this ten times for each foot. Another great stretch is to roll a tennis ball under your foot, starting at the heel and rolling to the toes. This will help to loosen up any tight muscles and improve circulation.
Trim Your Toenails – Winter weather can make it challenging to keep up with our usual grooming routine, but it's crucial to keep toenails trimmed before stepping into the spring sun. Use a pair of sharp nail clippers to cut your nails straight across, then file them to a smooth finish. This will help prevent ingrown toenails and keep your feet looking their best.
Wear the Right Shoes – Wearing the right shoes is essential to keeping your feet healthy. Choose shoes that fit correctly and provide enough support for your feet. When trying on shoes, ensure there is enough room for your toes to wiggle freely and enough support for the arch of your foot. Avoid wearing shoes that are too tight or loose, as this can cause discomfort and even lead to foot problems.
Contact Us
Getting your feet ready for spring is essential for both comfort and appearance. By following these five tips from our podiatrist in NYC, you can make sure your feet are in the best possible shape before springtime. Contact Foot and Ankle Surgeons of New York today to learn more and request an appointment!