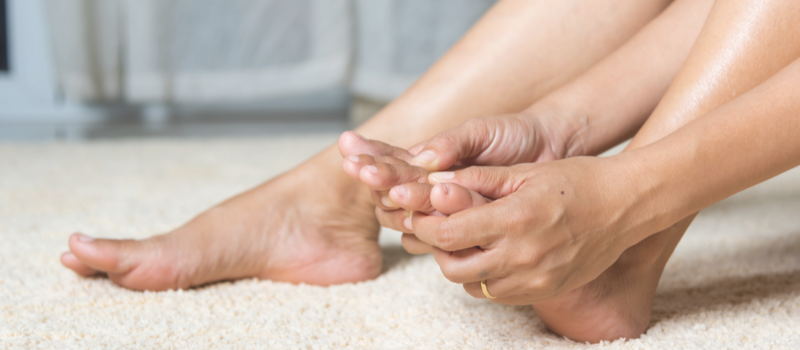 In the realm of foot health, understanding the signs and symptoms of various conditions is paramount. Among these conditions, stress fractures of the foot stand out as one that requires timely and accurate identification. Often caused by repetitive stress or overuse, these fractures can lead to debilitating consequences if left untreated. Our podiatrists at Foot and Ankle Surgeons of New York will shed light on the key symptoms to look for in a stress fracture of the foot. Armed with this knowledge, you can take proactive steps to ensure the health and longevity of your feet. Continue reading to learn more!
Symptoms of a Stress Fracture of the Foot
Dull Ache and Discomfort – Stress fractures typically present as persistent, localized pain. The initial stages might manifest as a dull ache, discomfort, or tenderness. This discomfort often arises during physical activity and might subside during rest periods. It's important not to dismiss this discomfort as fatigue, as early intervention can prevent further aggravation of the fracture.
Swelling and Bruising – Swelling around the affected area is another telltale sign of a stress fracture. As the body responds to the injury, inflammation sets in, leading to visible swelling. In some cases, bruising might also occur due to the disruption of blood vessels. This combination of swelling and bruising should not be overlooked, as it indicates an ongoing issue that requires professional assessment.
Intensifying Pain – As a stress fracture progresses, the pain it causes tends to intensify. What may have started as a slight discomfort can escalate into sharp, stabbing pain that occurs not only during activity but also at rest. This escalation is a clear indication that the fracture is worsening and demands immediate attention.
Altered Gait – Individuals with stress fractures often unconsciously alter their gait to minimize pressure on the affected area. This change in walking pattern is a protective mechanism aimed at reducing pain. Observing any noticeable changes in the way you walk can offer valuable insights into the presence of an underlying stress fracture.
Contact Us
Recognizing the symptoms of a stress fracture of the foot is essential for maintaining optimal foot health. At FAASNY, we urge you to pay close attention to any signs of discomfort, swelling, altered gait, or pain. Taking proactive measures to address these symptoms can prevent further damage and support a swift recovery. Be sure to contact us today to learn more and request an appointment!