Living with a painful foot injury or disease can be incredibly challenging. You may be considering surgery to help you find relief, but you also may not be sure that surgery is necessary or right for your condition. At Foot and Ankle Surgeons of New York, our podiatrist Ronkonkoma NY can evaluate your situation and help you determine if surgery is the best course of action.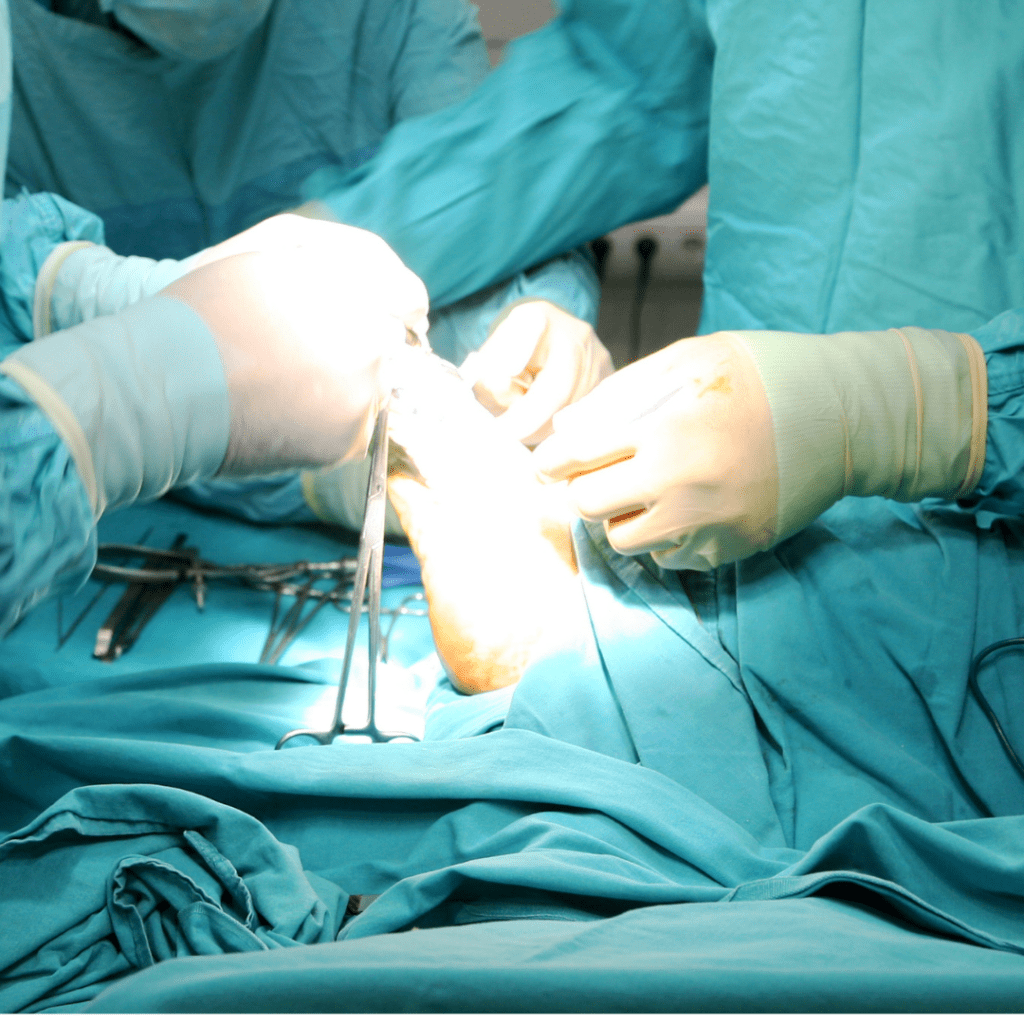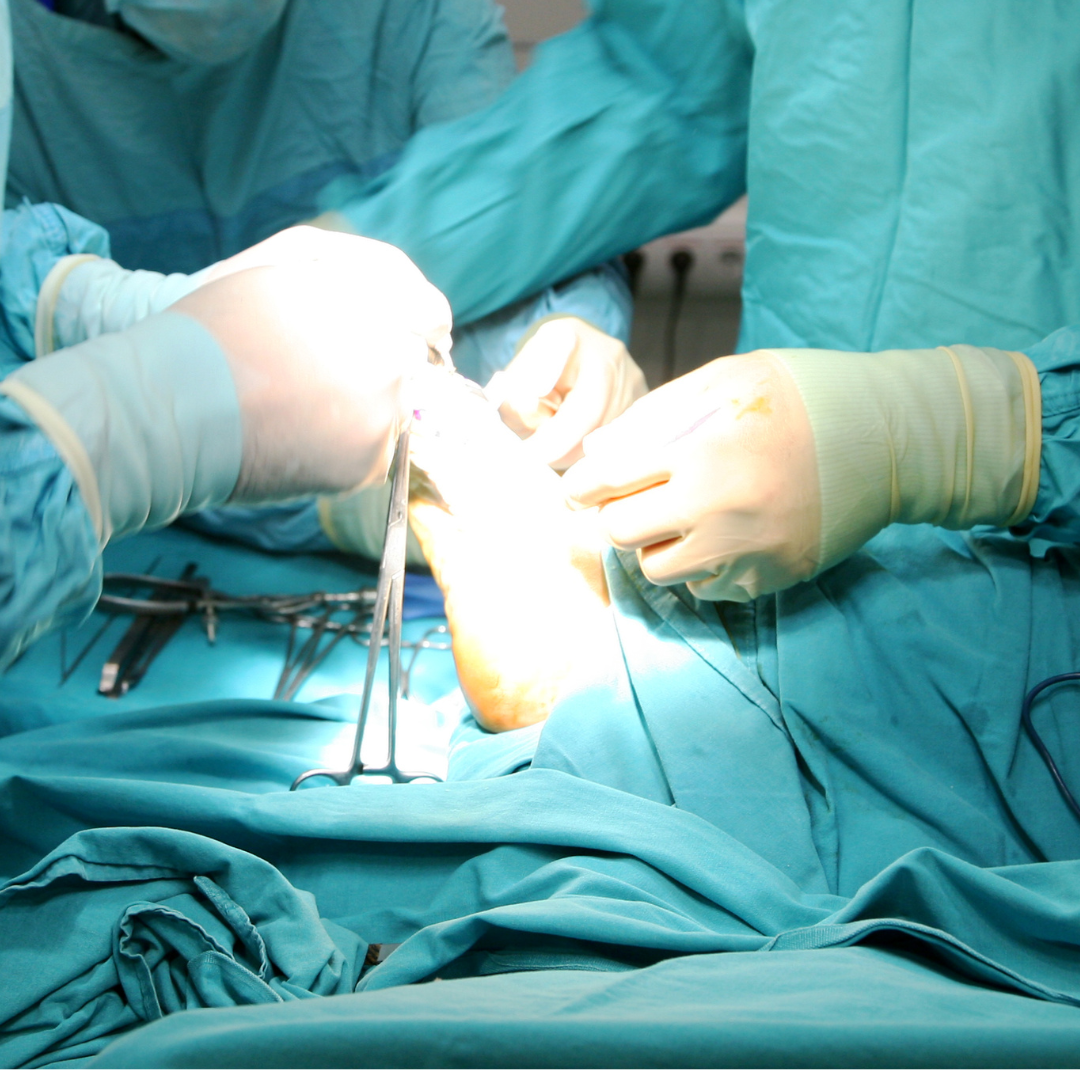 Do I Need Foot Surgery?
If the treatments you are receiving are not providing you with significant relief, you should consider surgery. Our podiatrist Ronkonkoma NY will usually suggest non-surgical treatment at first, but some conditions cannot be improved with conservative methods. Here are some more instances where surgery might be necessary:
Deformity – A deformity of the foot, such as a bunion, can leave you in constant pain and negatively impact your quality of life. If you can't walk a short distance without pain, or your bunion causes you to sit out everyday activities, you may want to get it removed. Our podiatrist Ronkonkoma NY has performed this surgery successfully for numerous patients. 
Ruptured or Torn Tendons – In some cases, a slightly torn tendon can heal itself. In the case of more severe tears or ruptures, surgery may be necessary. When a tendon becomes torn or ruptured, it is no longer connecting the muscle to bone. This can cause your foot and ankle to stop functioning. 
Arthritis –  Unfortunately, arthritis is a painful condition that is difficult to treat. There is not a lot that you can do about this condition. If you're dealing with arthritis pain that doesn't let up, surgery may be necessary. 
Fracture – Casting can effectively treat some foot fractures, but some require an operation to restore complete function. In a displaced fracture, a bone separates and breaks into two pieces. Patients with displaced fractures often benefit from surgery to realign the bones. This procedure can stabilize the fracture and reduce problems in the future. 
Contact Our Podiatrist Ronkonkoma NY
Our foot surgeons and podiatrist Ronkonkoma NY are extensively trained in the diagnosis and surgical treatment of foot conditions. Choosing to undergo surgery can be difficult, but you can be confident that you are in great hands with our team at Foot and Ankle Surgeons of New York! Contact us today to schedule an appointment!
---
Foot pain is something many individuals will experience at some point in their life. It is not uncommon for children to complain about their feet hurting, but it might be an indicator of something serious when the pain does not go away. Foot pain in your child should never be ignored and should be checked out by our podiatrist Ronkonkoma NY at Foot And Ankle Surgeons Of New York in Hauppague. Continue reading to learn more about childhood foot problems and what you need to do for care.
Causes of Foot Pain in Children
While it can be tricky to determine the exact cause of their foot pain, you should bring it up with a podiatrist Ronkonkoma NY as several treatments can provide relief if your child is complaining of foot pain at our Hauppauge office. Early intervention is vital to diagnose and treat any concerns correctly. Some of the most common causes of foot pain in children can include: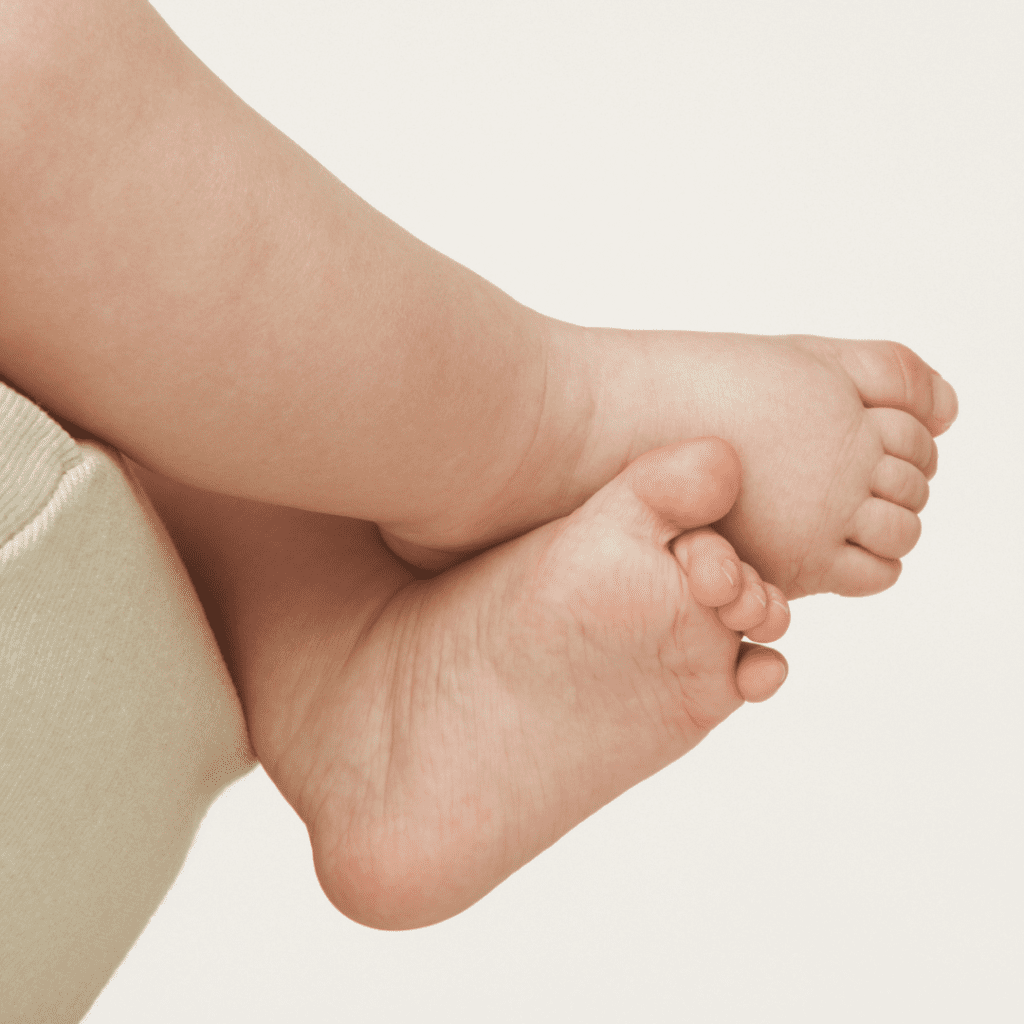 Growing Pains – The simple process of growing up can lead to foot pain. As your child grows, their muscles go through significant, rapid changes that can lead to some discomfort. This can be a normal cause of foot pain in your child and may go away in time without causing any problems.
Flexible Flatfoot – Flexible flatfoot is a condition that is incredibly common in children. The arch of the foot completely disappears when the child is standing but appears when they sit down. In most cases, children do not experience symptoms associated with this condition, and the issue may vanish by the time your child is five years old. However, some children may experience pain in their feet when walking.
Sever's Disease – This is a type of bone injury that occurs when the growth plate in the back of the heel is inflamed. This is a common cause of foot pain in children since their bones are still forming, and this area has a higher risk of becoming injured during strenuous activity.
Contact Us
It's essential to take your child's foot pain seriously, as it could be an indicator of a more serious foot issue that needs to be addressed by a podiatrist Ronkonkoma NY just a few miles from Hauppauge. At Foot and Ankle Surgeons of New York, we are committed to providing quality care to our patients. Our team will evaluate your child's condition and pinpoint the source of their pain to find the best treatment. Contact our team today to get your child back to feeling their best!
---
One of the most common sports injuries we treat at Foot and Ankle Surgeons of New York are hairline fractures at our Hauppauge office. While hairline fractures are fairly common and treatable, letting your symptoms go untreated can lead to various problems down the line. Please continue reading below to learn more about how our podiatrist Ronkonkoma NY can help address the signs of hairline fractures in the foot.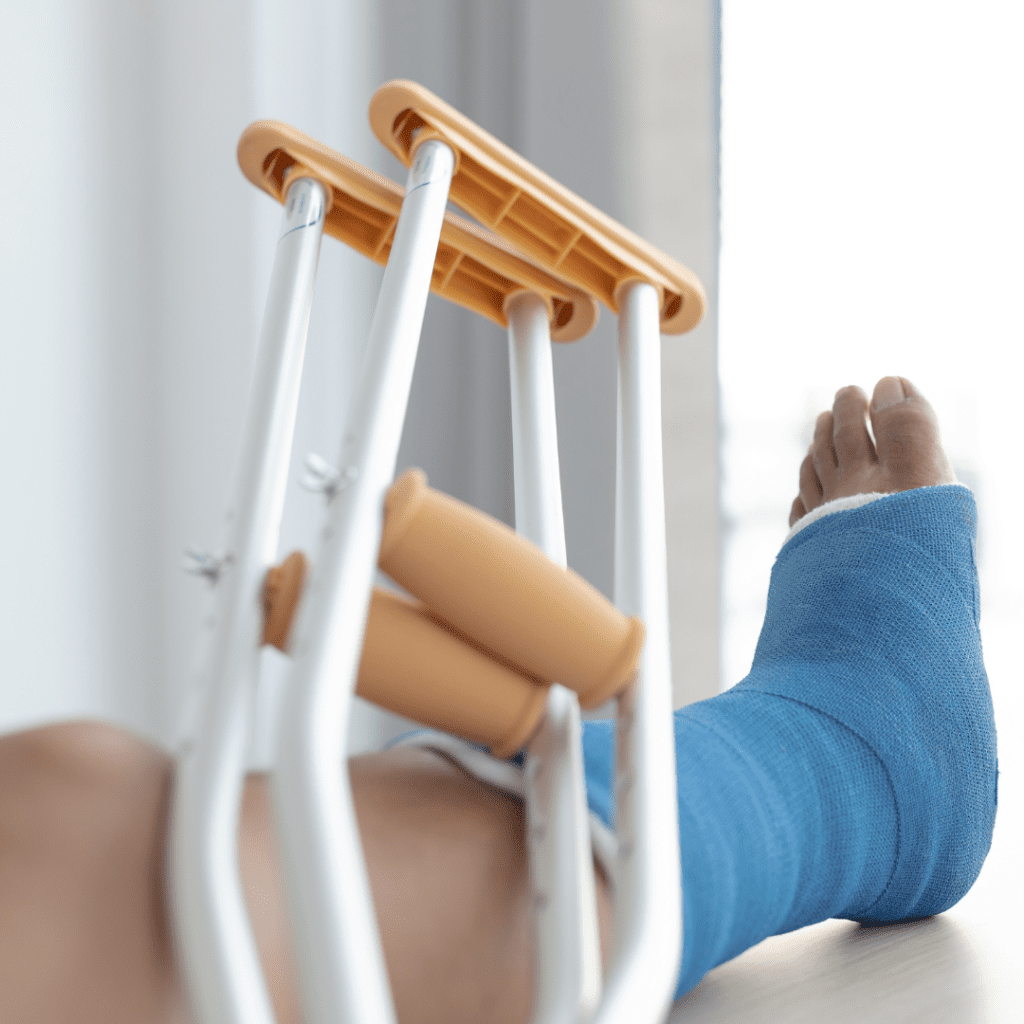 What Is A Hairline Fracture?
A hairline fracture, or stress fracture, is a severe bruise or small crack in the bone. Hairline fractures are most common in athletes involved in sports that involve lots of running and jumping. The bones of the legs and feet are more prone to hairline fractures since they absorb a lot of stress when running and dropping. The most common sign of a hairline fracture is pain that gradually worsens over time or feels worse during activity. Other symptoms may include any of the following:
Tenderness or pinpoint pain.
Bruising.
Swelling.
Hairline fractures are mainly caused by overuse or repetitive activities. Changing the duration or frequency of activity can also contribute to hairline fractures. If you do not treat a hairline fracture early on, the pain can become severe. There is also a risk that a fracture may become displaced. Displaced fractures may require a podiatrist Ronkonkoma NY to realign the bones at our Hauppauge office. 
Treating Hairline Fractures
If you suspect that you are dealing with a hairline fracture, you should not hesitate to seek treatment. Our team will thoroughly evaluate your condition and determine the best course of action. The majority of hairline fractures will heal by themselves if the patient refrains from putting strain on the affected area. Ignoring a fracture can lead to a more severe break occurring. Fortunately, our podiatrist Ronkonkoma NY can perform foot surgery in Hauppauge to help keep the bones together during the healing process. After the fracture is healed, it's essential to gradually return to your normal activities to avoid further injury. 
Contact FAASNY
Hairline fractures can be an unfortunate occurrence, but proper treatment from our team here at Foot and Ankle Surgeons of New York can help the healing process. In the event that your fracture is severe enough to warrant a podiatrist Ronkonkoma NY, our compassionate team can help put your mind at ease and answer any possible questions you have regarding your foot health. Contact us today to schedule an appointment at our Hauppauge!