WHO WE ARE
Our foot and ankle surgeons and podiatrists in NYC and Long Island are dedicated to providing the best in surgical and non-surgical treatments for orthopedic conditions affecting the foot and ankle.
All our doctors are extensively trained in the diagnosis and treatment of diseases and conditions of the lower leg, ankle and foot.
We treat conditions including heel pain and plantar fasciitis, arch pain, bunions, hammertoes, arthritis, tendinitis, fractures and sprains of the foot and ankle. We also specialize in surgical and non surgical treatment of diabetic problems affecting the foot including diabetic ulcers and Charcot foot. We provide custom orthotics and shoes.
---
The arches of your feet play a vital role in your body's alignment and posture. Flat feet are a prevalent postural deformity that affects the arches of the feet. An absence of the arch can disrupt your balance and cause pain and discomfort. Our podiatrist Lake Ronkonkoma NY at Foot and Ankle Surgeons of New York in Hauppauge provides various solutions to overcome the challenges of flat feet. While most flat feet cases are not severe, this condition can become problematic if you experience pain or weakness. Our podiatrists would like to share some exercises to help flat feet and keep your feet in good shape. Continue reading to learn more!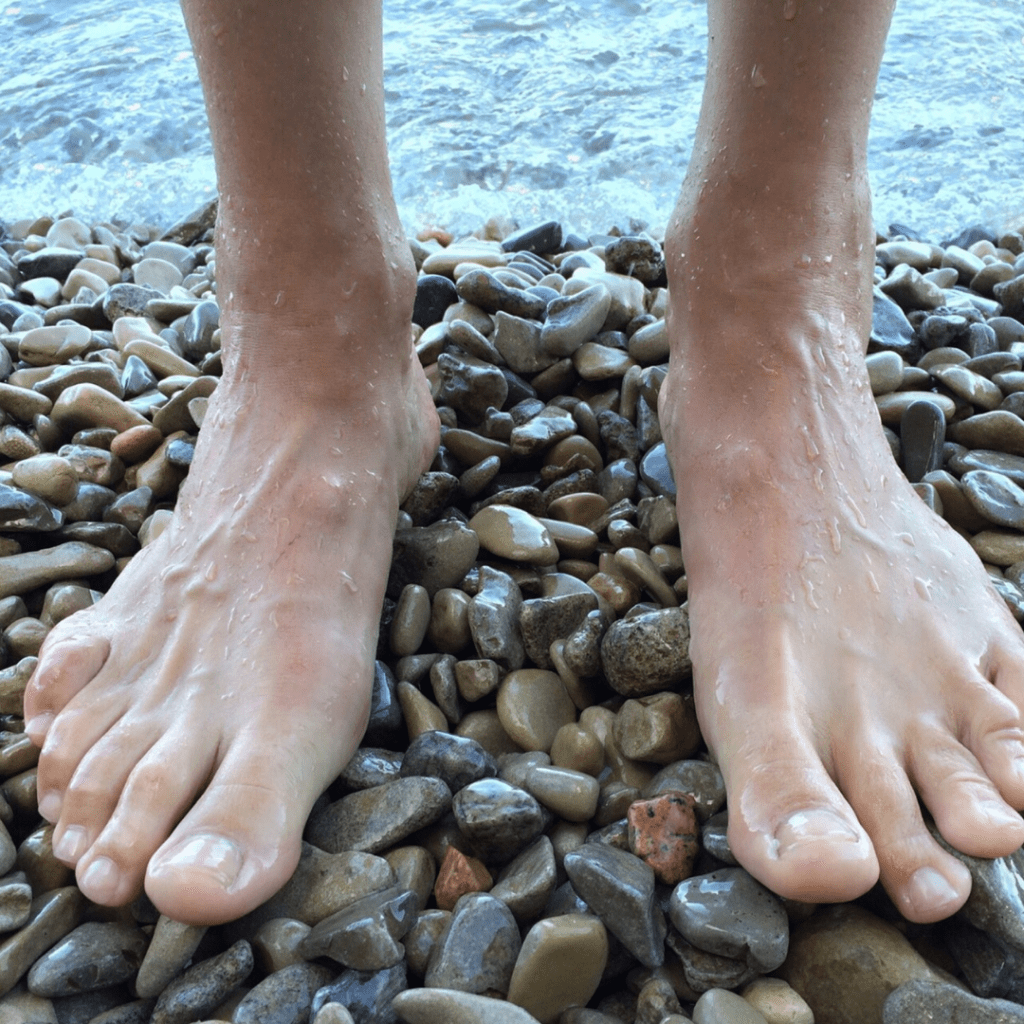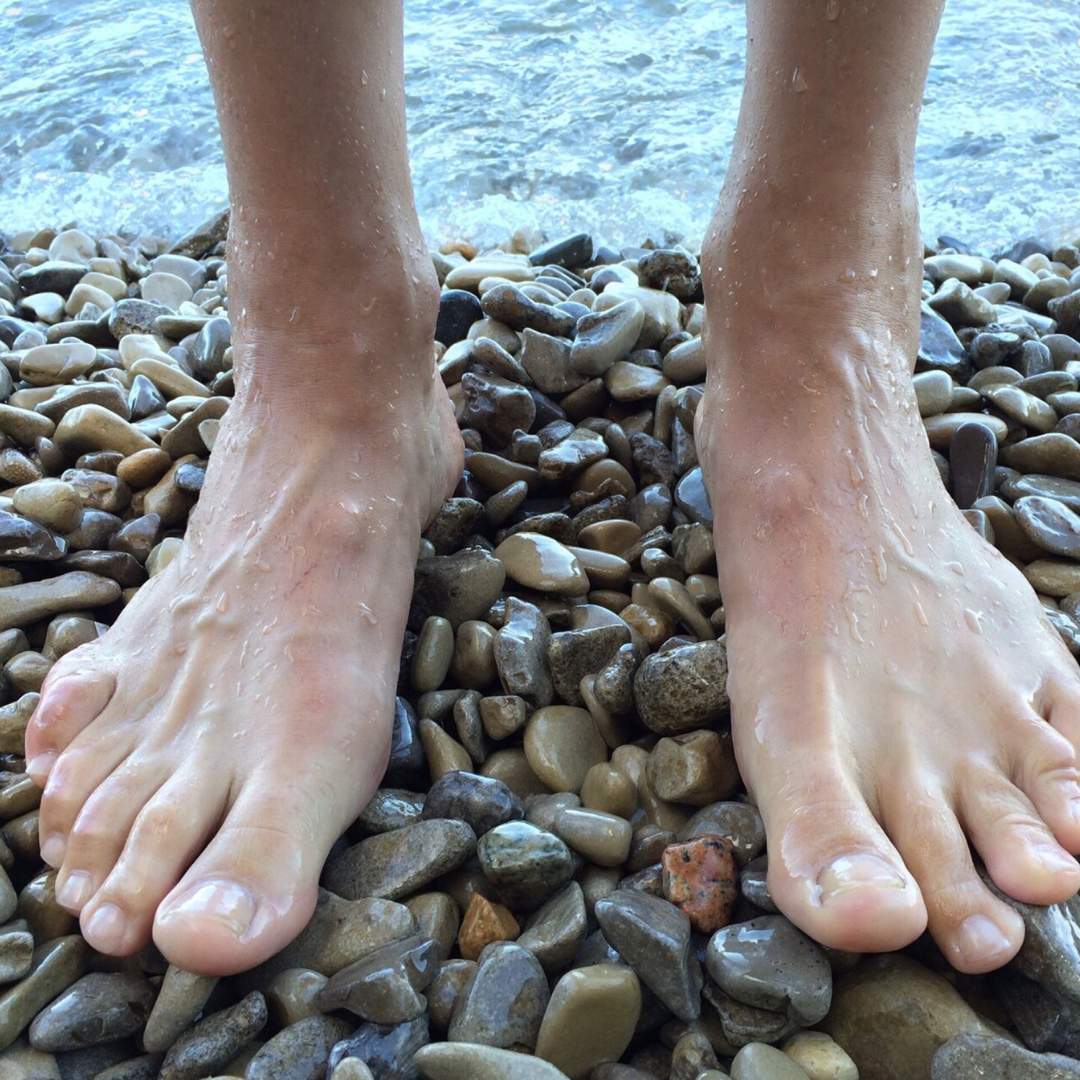 Flat Feet Symptoms
Flat feet or fallen arches are an issue that can stem from a variety of causes. Some of the leading causes of fallen arches include genetics, obesity, injuries, pregnancy, and aging. According to our podiatrist Lake Ronkonkoma NY flat feet symptoms can include:
Pain in the mid-foot or arch.
Discomfort when standing, balancing, or walking.
Tight calf muscles.
Frequent foot injuries.
Over time, flat feet can potentially develop into posterior tibial tendon dysfunction (PTTD). PTTD can cause your foot to become unstable and turn out, leading to knee and back pain. Identifying flat feet and stabilizing the foot and ankle structure is crucial to avoid chronic pain and deformity.
Exercises To Help Flat Feet
Here are some of the best flat foot exercises:
Toe Lifts – Toe lifts help strengthen the interior muscles of your feet and help with stability and balance. Keep both feet firmly on the floor and slowly lift your big toes while keeping the other toes against the ground. Hold the toes up for a few seconds, then lower them down. Keep your big toes planted and slowly lift the rest of your toes for a few seconds, and release. Repeat up to eight times on each side.
Short Foot – Sit in a chair with both feet flat on the ground. Without scrunching your toes, contract your foot muscles to raise the arch and shorten the foot. Do this exercise one foot at a time and keep your toes on the floor. Hold this stretch for a few seconds, relax, and repeat up to 12 times.
Plantar Fascia Stretch – Flat feet can strain the plantar fascia and lead to pain and inflammation. Sit in a chair and cross one foot over the other knee. Gently pull your toes back and stretch the bottom of your foot. Hold this stretch for around thirty seconds and massage the bottom of your foot. Repeat on the other side.
Contact Us
Flat feet can be an uncomfortable problem to deal with, but Foot and Ankle Surgeons of New York are here to help! Exercises and custom orthotics can ease your symptoms and support your feet. To learn more about managing flat feet, be sure to contact our podiatrist Lake Ronkonkoma NY today!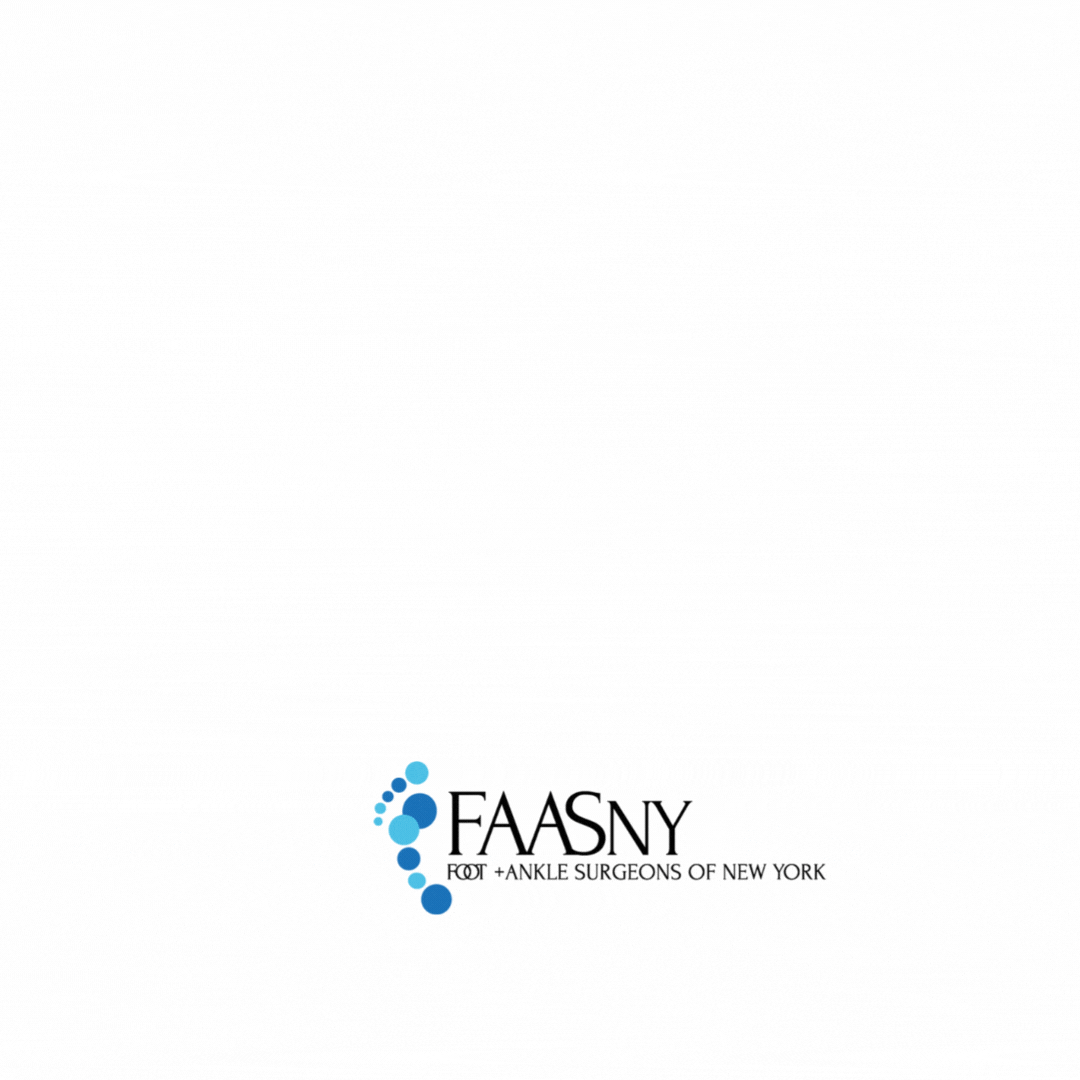 ---
The ankles and feet are integral to a fully mobile and active lifestyle. Our podiatrist Lake Ronkonkoma NY at Foot and Ankle Surgeons of New York in Hauppauge provides expert treatments for ankle fractures. Continue reading to discover some common causes of a broken ankle and how we can help!
Common Causes of a Broken Ankle?
A broken ankle, or ankle fracture, is one of the most common causes of ankle pain. A broken ankle occurs when one or more bones in the ankle joint break. The ankle joint is composed of the following:
Tibia – Also known as the shinbone, the tibia is the large bone in your lower leg.
Fibula – The fibula, or calf bone, is the smaller bone in the lower leg.
Talus – The small bone between the calcaneus (heel bone), the tibia, and the fibula.
A broken ankle causes excruciating pain, and you might hear a snapping or grinding noise when the bone breaks at the time of injury. Other symptoms of a fractured ankle include swelling, difficulty moving the foot or walking, difficulty bearing weight, and visible deformity.
A broken ankle can stem from numerous causes. Typically, ankle breaks are caused by rotational injuries where the ankle becomes rolled, turned, or twisted while running or walking. The ankle can also break due to high-force impacts, such as from a car accident or fall. These sudden breaks from specific incidents are known as traumatic ankle fractures, but the ankle can also break from repetitive stress over time.
Treating a Broken Ankle
If you are experiencing symptoms of a broken ankle, you should visit a podiatrist Lake Ronkonkoma NY as soon as possible. Foot and Ankle Surgeons of New York can evaluate your injury and distinguish whether your pain results from a sprain or break. Initial treatment for a broken ankle involves rest, icing, and elevating the ankle to decrease swelling and help prevent additional damage. Some other treatments our podiatrist may use include:
Splinting or Bracing.
Casting.
Surgery.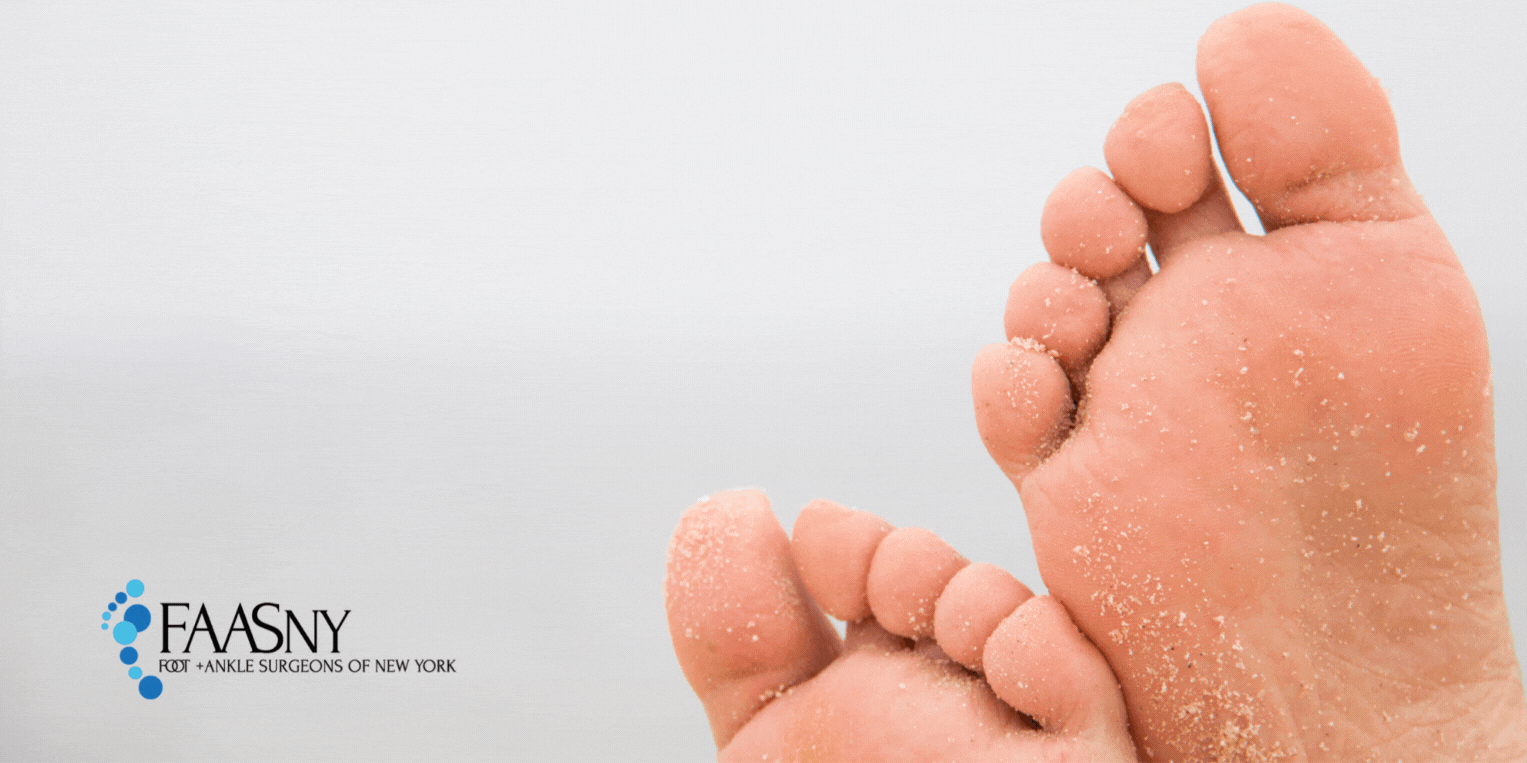 Your treatment for a broken ankle will depend on the location and severity of the fracture. If you've suffered a minimal fracture, a boot or cast can immobilize the injured ankle and help it heal. With severe ankle fractures, our podiatrist Lake Ronkonkoma NY may suggest surgery to realign the bone at our Hauppauge office.
Contact Us
A broken ankle can be debilitating and keep you from the activities you love, but Foot and Ankle Surgeons of New York are here to help! Our experts will carefully evaluate your injury and outline a custom treatment plan to get you back on your feet safely. To learn more about broken ankle treatment, be sure to contact our podiatrist Lake Ronkonkoma NY today!
---
If you've experienced multiple ankle sprains or have certain foot deformities, these ligaments can start to get weak and loosen. Lateral ankle ligament reconstruction is a type of treatment that helps tighten one or more ligaments outside of your ankle. At Foot and Ankle Surgeons of New York, podiatrist Lake Ronkonkoma NY, our surgeons are well-versed in this procedure. We are here to put your mind at ease so you can make informed decisions about your care. Continue reading to discover more about lateral ankle ligament reconstruction and if it's right for you.
Who Needs Lateral Ankle Ligament Reconstruction?
The ankle is a vital hinge joint that allows for a broad range of motion, and the ligaments in this area keep your foot steady as you walk. An ankle sprain may partially tear or stretch your ankle ligaments. This first sprain can increase your likelihood of re-injuring your ankle. Some of the signs of an ankle sprain include:
Pain, bruising and swelling.
Feeling that the ankle is locking or catching.
Lack of stability, causing the ankle to give way frequently.
Ankle dislocation.
Most ankle sprains heal with more conservative treatments like exercises or special orthotics. However, you may be a candidate for foot surgery if one or more of the ligaments outside of the ankle has stretched or loosened. It's crucial to have your first ankle sprain treated properly, as repeat sprains can loosen your ligaments even more. These damaged ligaments can lead to chronic ankle instability and cause chronic pain and repeated ankle sprains. Our podiatrists will evaluate your symptoms and determine if you require lateral ankle ligament reconstruction. This procedure is minimally invasive and involves small incisions through the ankle. In most cases, lateral ankle ligament reconstruction is an outpatient procedure. Recovery times may vary from patient to patient, but our team will help you throughout your recovery to ensure your surgery is a success.
Contact Us
At Foot and Ankle Surgeons of New York, we understand that each ankle injury is different. Our specialists will assess your complication and devise a treatment plan to address your unique needs. To learn more about foot surgery, be sure to contact your podiatrist Lake Ronkonkoma NY today!