Podiatrist Commack NY
In the past, open ankle surgery was the only option for treating fractures in this delicate joint. However, our team at Foot and Ankle Surgeons of New York, podiatrist Commack NY, offers a minimally invasive surgical option that is less painful, provides a shorter recovery time, and has fewer complications at our Hauppauge office. Our specialists would like to discuss how minimal incision surgery (MIS) can fix a broken ankle, so continue reading to learn more on how we serve our community!  
Can Minimal Incision Surgery (MIS) Fix A Broken Ankle?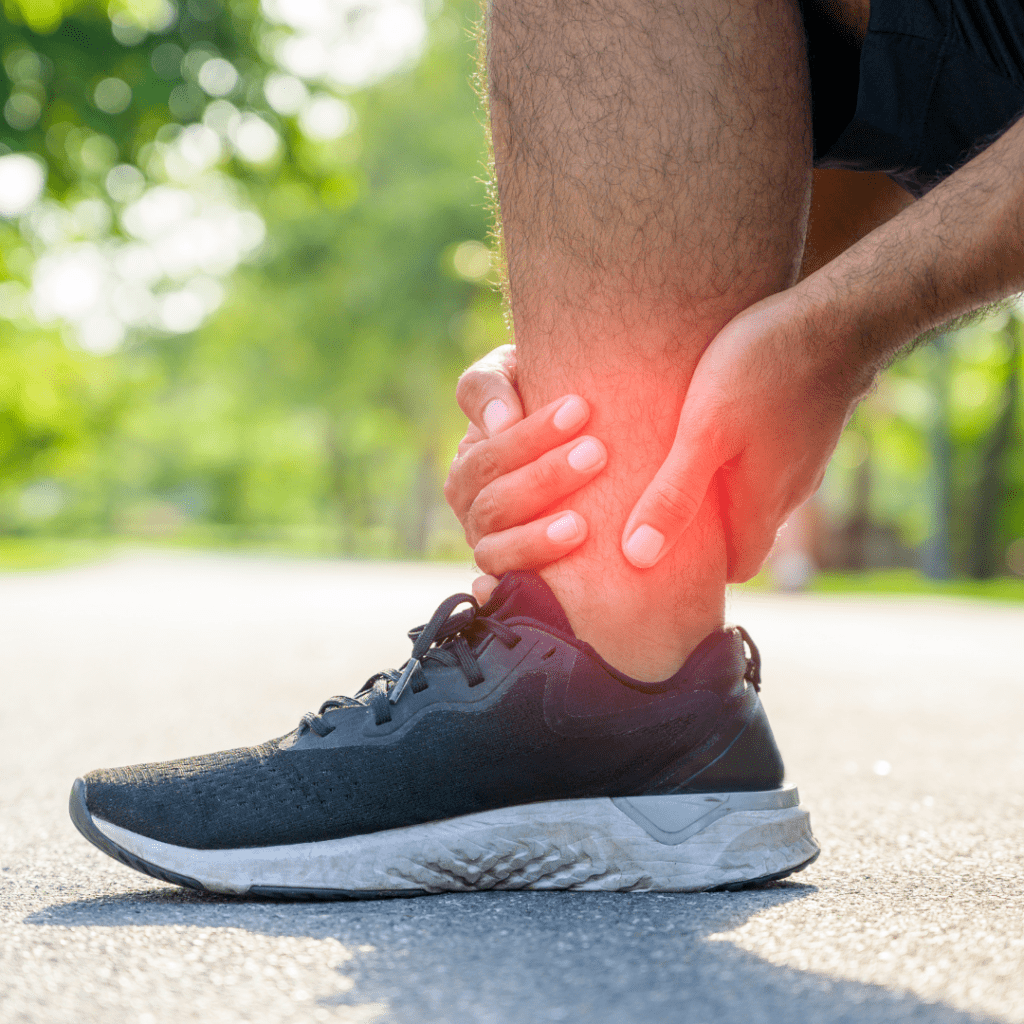 A broken ankle involves any type of crack or break to one or more bones that comprise the ankle joint. The more bones that are injured, the more complicated the fracture is. Treatment for this injury will depend on the type and severity of the fracture. A stable fracture typically heals on its own within a few weeks, but more complicated ankle breaks may require surgery to reposition the broken bone. Foot and Ankle Surgeons of New York, podiatrist Commack NY, uses minimal incision surgery to treat several foot and ankle issues at out Hauppauge office. One of the ways we address ankle fractures is through ORIF. Open reduction and internal fixation (ORIF) can restore the position of the bones to help with healing. Our surgeon makes a small incision to realign the bone and implements hardware like metal pins, screws, or plates to hold the bones together. Once the bone heals, the hardware is not removed. The goal of ORIF is to stabilize and reconstruct the bones so the ankle can operate normally again. We may recommend ORIF if:
The bone is broken in multiple places.
The ankle bones move out of position.
The bone sticks out through the skin.
Minimal incision ankle surgeries are generally safe procedures with few complications. Every ankle injury is unique, so naturally, they require the proper attention of a specialist. Our staff will assess your injury, determine if surgery is necessary, and execute an effective treatment plan moving forward.
Contact Us: Podiatrist Commack NY
The staff at Foot and Ankle Surgeons of New York, podiatrist Commack NY, are here to put your mind at ease before any foot care procedure. A broken ankle can inhibit your mobility and quality of life, so our team will treat your injury with care to get you back to enjoying a healthy and active life! Visit our Hauppauge office today to learn more about MIS for a broken ankle!
---
The summer season is an opportune time to renew your passion for sports and outdoor activities. Many athletes transition to summer activities in the competitive sports landscape without considering the risk of sports-related foot and ankle injuries. Since April is National Foot Health Awareness Month, the Foot and Ankle Surgeons of New York Hauppauge staff would like to encourage athletes to take the necessary precautions to prevent injuries and stay on the field competing with their teammates. Continue reading to discover some valuable tips for preventing foot and ankle injuries this summer from a podiatrist on Long Island!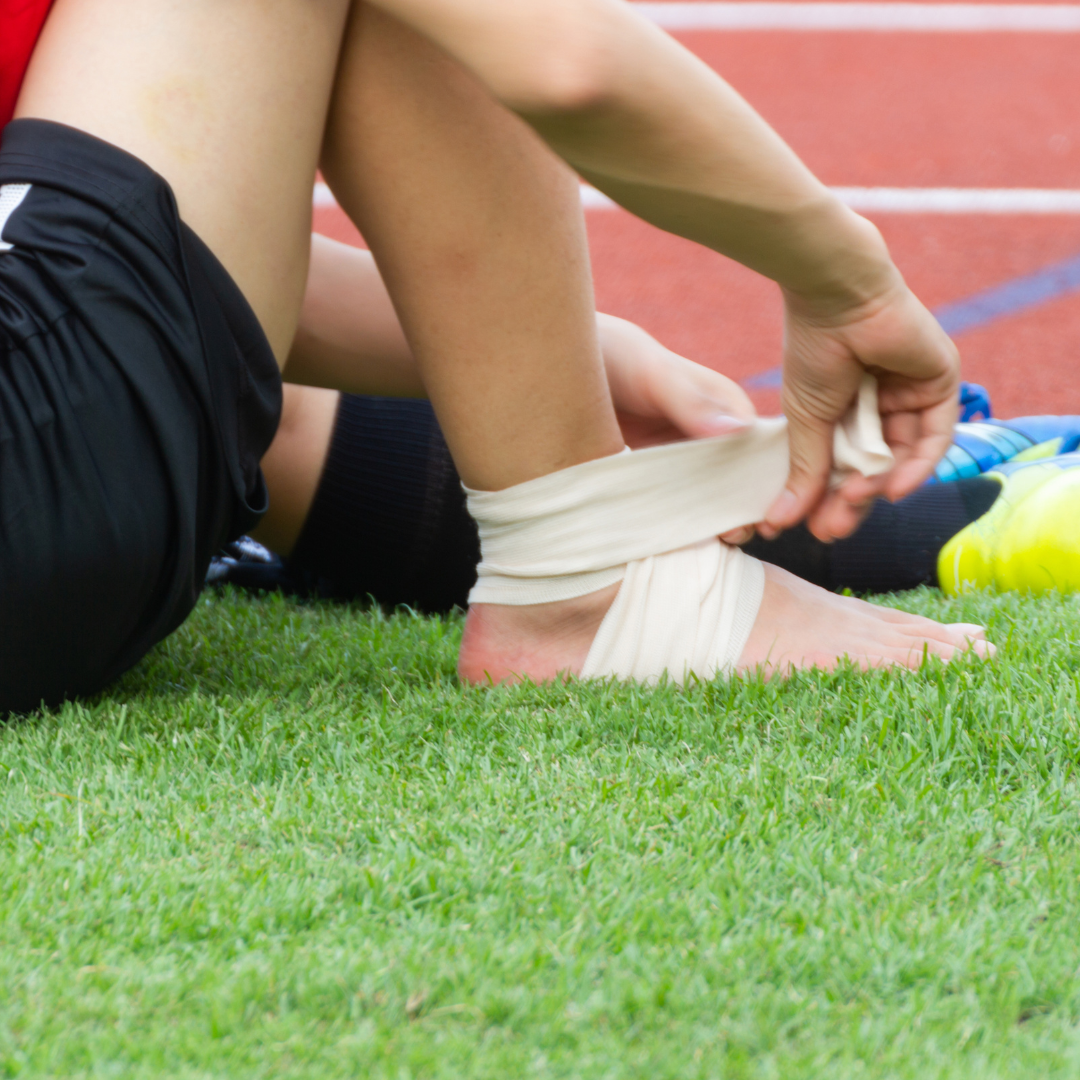 Preventing Summer Sports Foot and Ankle Injuries
While sports injuries can occur during any season, the transition from winter to summer sports can bring forward different concerns and potential injuries. These injuries involve soft tissues, such as plantar fasciitis, muscle strains, tendinitis, and ligament strains. Fractured or dislocated bones can also show up during this time. Here are some tips from our podiatrist Commack NY at Foot and Ankle Surgeons of New York in Hauppauge for keeping your feet safe during summer sports participation:
Warm Up – Many summer sports injuries are caused by cold, stiff muscles that can't perform the required activities. Make sure to warm up before every practice or game to boost circulation to your feet and ankles and avoid injury.
Proper Footwear – Wearing the right shoes for your specific sport and feet is imperative for injury prevention. Athletic shoes are designed for the particular movement of your sport and stability. However, poorly fitting shoes don't provide adequate protection and support, increasing your risk for injury.
Technique – Focusing on your technique and avoiding twisting movements and awkward landings can help you prevent muscle strains and broken bones.
Contact Us: Podiatrist Commack NY
At Foot and Ankle Surgeons of New York, podiatrist Commack NY, we want summer athletes to stay safe while having fun. We can examine your feet and ankles before the start of the season to help you avoid problems that would make you more vulnerable to injuries. Should you suffer an injury this summer, our team can provide high-quality treatment to get you back on the field with your teammates. Contact our Hauppauge office today to request an appointment with a doctor and put your best foot forward for the summer sports season! 
---
While the feet can withstand significant stress and pressure every day, their intricate structure makes them more vulnerable to various injuries. If you experience pain, swelling, and difficulty walking, these could be indicators of more severe foot problems. The podiatrists at Foot and Ankle Surgeons of New York specialize in diagnosing and treating all types of foot problems. Our podiatrist Commack NY would like to discuss potential causes of foot pain and how you can tell if it's serious at our Hauppauge office.
Is My Foot Pain Serious?
Occasional pains and aches in your feet are not uncommon, especially if you spend lots of time on your feet. The feet contain a significant percentage of the bones in your entire body, so many structures can sustain damage. Foot pain can be attributed to some of the following conditions:
Bunions
Arthritis
Tendonitis
Hammertoe
Plantar Fasciitis
Stress Fracture
Foot pain tends to resolve itself over time with rest and anti-inflammatory medications. However, if you are enduring severe foot pain, ignoring it could lead to long-term issues. Some signs that you're dealing with severe foot pain include:
Trauma to the foot.
Wounds.
Pain in both feet.
Swelling, warmth, and redness in your foot.
Visible foot deformity.
Inability to bear weight.
If you experience any of the previously mentioned symptoms or excruciating pain in your foot, seeking treatment from Foot and Ankle Surgeons of New York, podiatrist Commack NY, should be your next step. Managing your foot pain on your own can be a challenge, especially if you can't walk normally or enjoy your usual activities. Our podiatrist Commack NY will examine your symptoms to determine the cause of your serious foot pain and help you find relief at our Hauppauge office.
Contact Us
Here at Foot and Ankle Surgeons of New York, podiatrist Commack NY, we utilize the latest podiatric techniques diabetic foot care to manage all causes of foot pain that plague our patients. To learn more about signs of severe foot pain, please be sure to schedule an appointment with our Hauppauge office today!