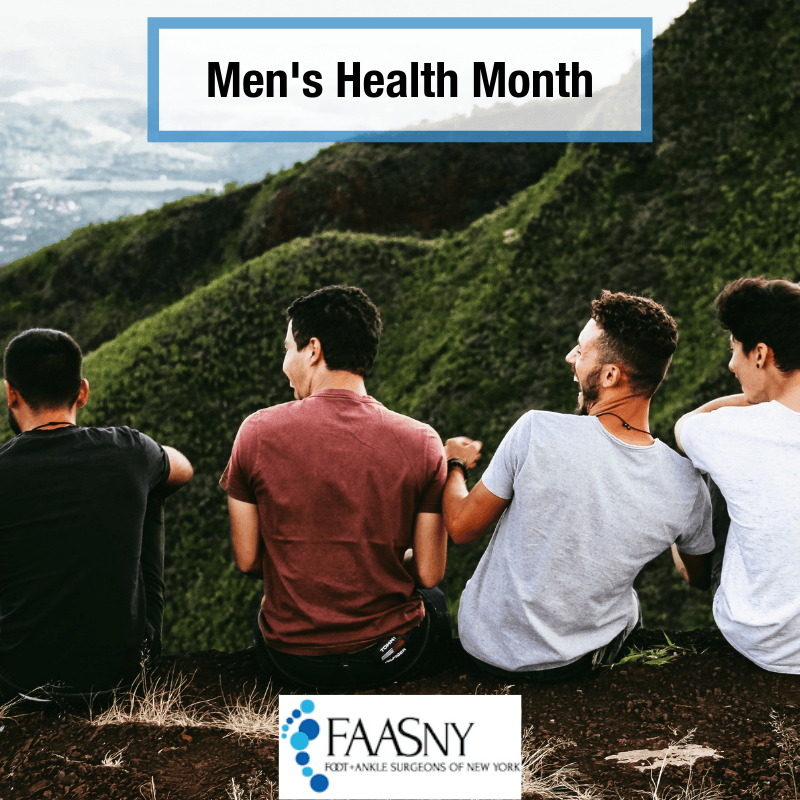 June is finally here, which means the summer is here to stay! While everyone is excited to spend some time in the sun, it is important to keep in mind that the month of June is also Men's Health! Maintaining a healthy lifestyle allows us to focus on enjoying life and living it to the fullest. While it's important to spread awareness all month long, keep in mind that the week leading up to Father's Day marks Men's Health Week. Throughout the week, it is encouraged to wear the color blue to show your support during this time.
Facts about men's health:
Before we dive into how you can live healthier, here are some quick facts about men's health:
12% of men over the age of eighteen have mediocre to poor health
36.6% of men over the age of twenty are obese
33.1% of men over the age of twenty experience hypertension
On average, men live five years less than women
How can men stay healthy?
Highlighting some of the ways men can live a healthier lifestyle this month can help build good habits that last all year long. Check out some tips here:
Maintain a healthy diet
Have a workout routine
Be knowledgeable regarding your health
Go to the doctor regularly, including prostate exams
Make sleep a priority
Don't forget about your mental health
It is important to stay healthy, not only in the month of June but over the course of your life. There are 105 males to 100 females at birth, but at the age of 35, there are more females than males. Maintaining a healthy lifestyle can allow these statistics to show a decrease in the gap between gender life expectancies and living a longer, fuller life.

How does a healthy lifestyle affect your foot and ankle health?
What comes to mind when you think of a healthy lifestyle? It is probably along the lines of a balanced diet and fitness routine. Keeping up with these things are great, and can help decrease your risk for certain diseases or conditions. What we sometimes forget though is the benefit a healthy lifestyle can have on the actual parts of our bodies. Specifically our feet and ankles. As we get older, we become more and more susceptible to foot pain as well as limited mobility. That is why when you are working on living a healthier life, it is crucial that you consider your entire body. For example, if you are overweight, your feet and ankles begin to bear a greater force with every step you take. This can lead to an increased risk for conditions such as:
Arthritis
Diabetes
Poor Blood Circulation
During Men's Health Month, it is important to emphasize the benefits that come along with a healthy lifestyle. Making minor changes to your daily routine can help prevent chronic pain conditions as well as some serious diseases. If you have been suffering from mobility issues or pain in your tendons, bones, or joints, Foot and Ankle Surgeons of New York can help! Visit our website to learn more about how our team can help reduce your pain and get your on track to living a happier and healthier life!