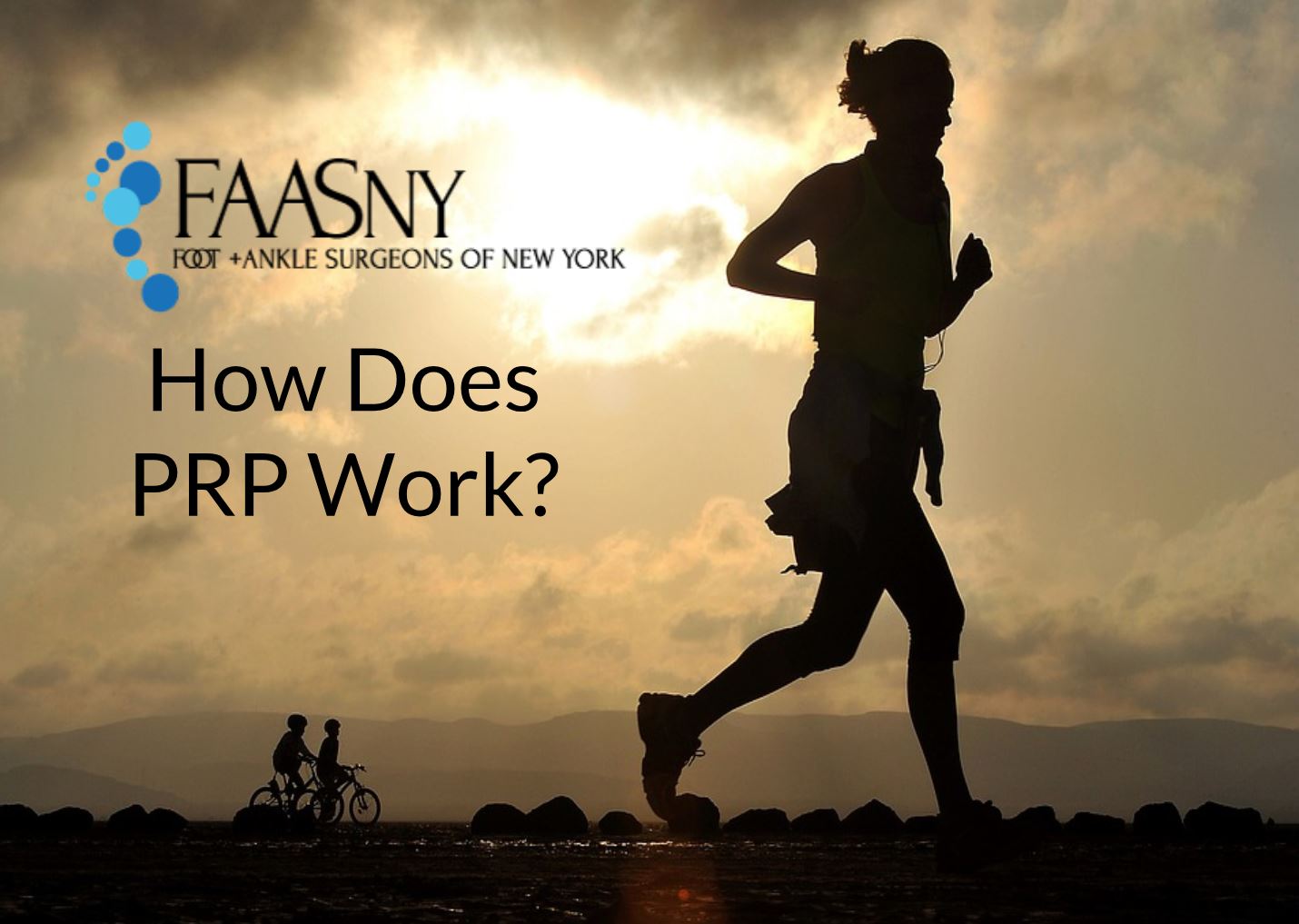 PRP
Are the conventional methods of managing your chronic ankle pain no longer providing you with the relief that you require in order to live a productive life? If so, it may be time to make an appointment with our team at Foot and Ankle Surgeons of New York, a podiatrist in NYC.  At FAASNY, we offer the most effective treatment options for your foot and ankle injury including platelet-rich plasma therapy. These treatment options were chosen due to their highly effective nature.
How Does Platelet-Rich Plasma Therapy Work?   
As a prominent part of the regenerative medicine field, platelet-rich plasma (PRP) therapy has been a topic of much discussion for the last several years. Essentially, the process of undergoing PRP therapy begins like this: your blood is drawn by one of our podiatric specialists then put through a process called centrifugation which separates your platelets from other components of the blood sample. The concentrated platelets are then injected back into the injured region. Being that platelets contain growth factors that are responsible for forming blood clots, releasing a larger amount of them into your bloodstream allows for the accelerated healing of injuries.
What Does Platelet-Rich Plasma Therapy Treat?
The popularity of platelet-rich plasma therapy has grown exponentially as a result of athletes finding success in using it to prolong their careers. However, we perform the service on a regular basis to treat a variety of conditions in everyday patients just like you. PRP therapy has shown to be successful in treating the following podiatric injuries:
Achilles Tendon Tears

Stress Fractures
Get In Touch With A Podiatrist In NYC
At Foot and Ankle Surgeons of New York, we understand how much valuable time the recovery process can take from you and never give back. The goal of platelet-rich plasma therapy is to heal your injury efficiently and effectively. So, if you are ready to get back to the life you love sooner than you ever thought possible, contact a podiatrist in NYC to start treatment.
Related Posts