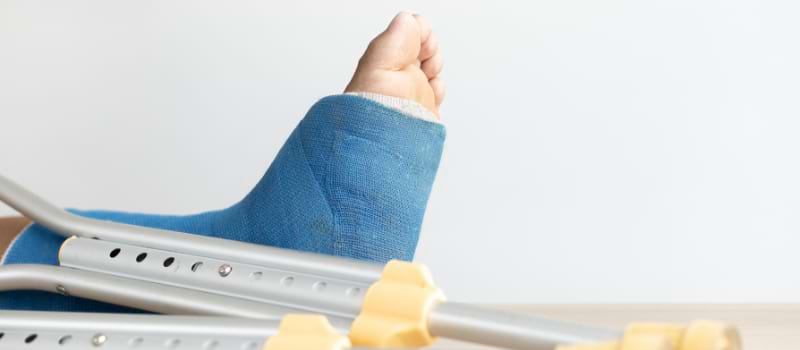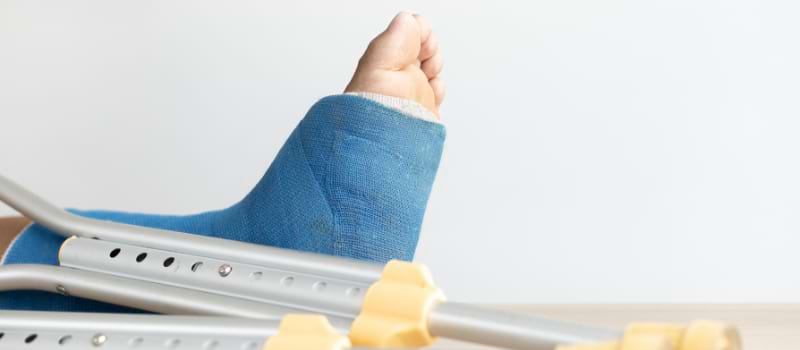 One of the most common sports injuries we treat at Foot and Ankle Surgeons of New York are hairline fractures. While hairline fractures are fairly common and treatable, letting your symptoms go untreated can lead to various problems down the line. Please continue reading below to learn more about how our Foot Surgery in Woodbury can help address the signs of hairline fractures in the foot. 
What Is A Hairline Fracture?
A hairline fracture, or stress fracture, is a severe bruise or small crack in the bone. Hairline fractures are most common in athletes involved in sports that involve lots of running and jumping. The bones of the legs and feet are more prone to hairline fractures since they absorb a lot of stress when running and dropping. The most common sign of a hairline fracture is pain that gradually worsens over time or feels worse during activity. Other symptoms may include any of the following:
Tenderness or pinpoint pain.
Bruising.
Swelling.
Hairline fractures are mainly caused by overuse or repetitive activities. Changing the duration or frequency of activity can also contribute to hairline fractures. If you do not treat a hairline fracture early on, the pain can become severe. There is also a risk that a fracture may become displaced. Displaced fractures may require foot surgery in Woodbury to realign the bones.
Treating Hairline Fractures
If you suspect that you are dealing with a hairline fracture, you should not hesitate to seek treatment. Our team will thoroughly evaluate your condition and determine the best course of action. The majority of hairline fractures will heal by themselves if the patient refrains from putting strain on the affected area. Ignoring a fracture can lead to a more severe break occurring. Fortunately, our team can perform foot surgery in Woodbury to help keep the bones together during the healing process. After the fracture is healed, it's essential to gradually return to your normal activities to avoid further injury.
Contact FAASNY
Hairline fractures can be an unfortunate occurrence, but proper treatment from our team here at Foot and Ankle Surgeons of New York can help the healing process. In the event that your fracture is severe enough to warrant foot surgery in Woodbury, our compassionate team can help put your mind at ease and answer any possible questions you have regarding your foot health. Contact us today to schedule an appointment!