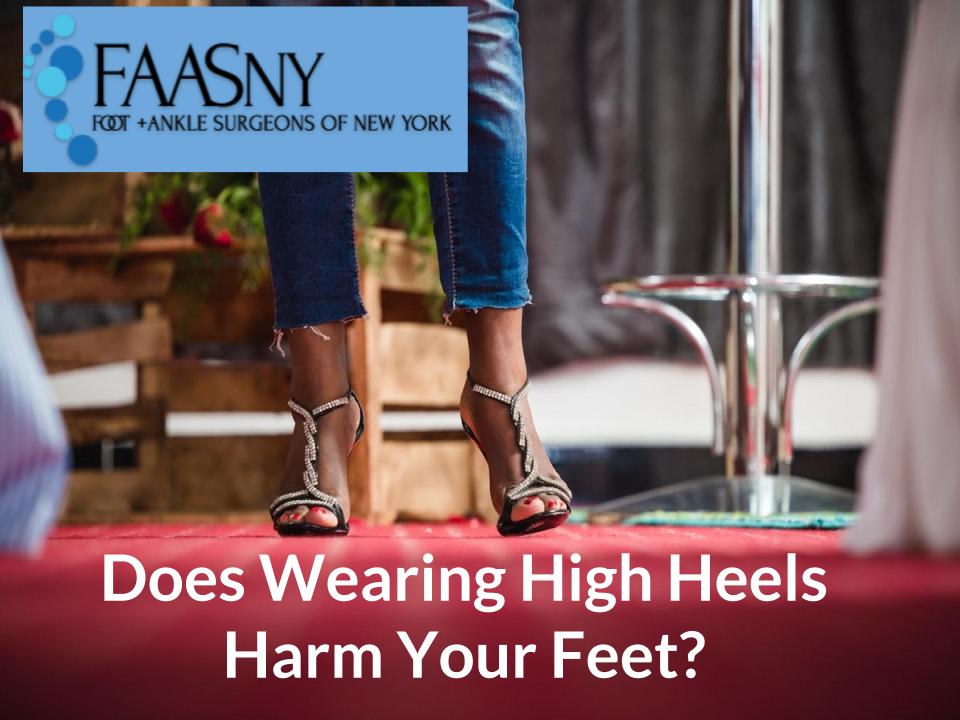 Does Wearing High Heels Harm Your Feet?
Have you experienced foot discomfort from wearing high heels? That is because these shoes could be causing damage to the structures of your foot!
It has been proven by the American Podiatric Medical Association that, yes indeed, those super-cute high heels can be causing a lot of harm and wreak havoc on your feet. Whether they're stiletto or mid-sized pumps, any high heeled shoe can potentially lead to short-term or chronic problems.

One of the main issues that can arise from wearing those high heels of yours is the "Pump Bump" or deformity that occurs on the back of the heel when pressed against your shoe for too long. This can cause blisters, pain in the Achilles tendon, swelling, and bursitis to occur. In some cases, this bony protrusion can even become permanent.
Another way your high heels can be affecting your feet is the unnatural arch position. By forcing yourself into this pose for an extended period, it can be causing an extreme amount of stress on the balls of your feet. This constant pressure can lead to serious issues such as hairline fractures to occur.
Lastly, one of the most common problems people face while wearing those dreaded high heels is ankle sprains. Any high heel can increase your chances of an ankle sprain to happen. This lateral sprain occurs when the outside of your foot rolls out of its natural position, therefore stretching the ligaments beyond their normal reach. A severe ankle sprain can happen, even risking torn ligaments and other potential damage.
If you do opt to wear those heels next time you go out, here are some ways in which you can help alleviate the pain and stress on your feet:
Make sure you're wearing the proper sized heels for your foot.
Wear a thicker heel for added stability.
Try to reduce the amount of time spent wearing heels.
Get custom orthotics from one of our specialists for added support and comfort.
It's never too late to do something about your foot pain! Contact us today to schedule an appointment with one of our specialists here at Foot and Ankle Surgeons of New York.
Related Posts