WHO WE ARE

Our foot and ankle surgeons and podiatrists that offer hammertoe surgery in NYC and Long Island are dedicated to providing the best in surgical and non-surgical treatments for orthopedic conditions affecting the foot and ankle. Our foot surgeon in Forest Hills is here to help you recover and live pain-free.
All our doctors are extensively trained in the diagnosis and treatment of diseases and conditions of the lower leg, ankle, and foot.
We treat conditions including heel pain and plantar fasciitis, arch pain, bunions, hammertoes, arthritis, tendinitis, fractures and sprains of the foot and ankle. We also specialize in surgical and nonsurgical treatment of diabetic problems affecting the foot including diabetic ulcers and Charcot's foot. We provide custom orthotics and shoes.
OUR PHILOSOPHY
Our practice philosophy is to examine patients on the whole rather than only from the foot and ankle. Many diseases present initially in the lower extremities, just as they may also in the later stages. A specialist, therefore, must always be able to think like a generalist–while still being a specialist. We are a group of professional, empathetic and interested practitioners who specialize in all conditions of the lower extremity within an inviting and state of the art office setting. Our office staff is cheerful, up to date and eager to assist you in all of your needs outside of the exam room.
Since the very early days of our training, each of us has discovered the love for our profession and the absolute art that medicine and surgery can and should always be.
We thank you in advance for your consideration in providing us with the absolute privilege of treating your conditions.
---
THE EXPERIENCED TEAM AT FAASNY
We are a group of professional, empathic and interested practitioners who specialize in all conditions of the lower extremity within an inviting and modern office setting. Our office staff is cheerful, up to date and eager to assist you in all of your needs outside of the exam room.
DR. FRED DE LUCIA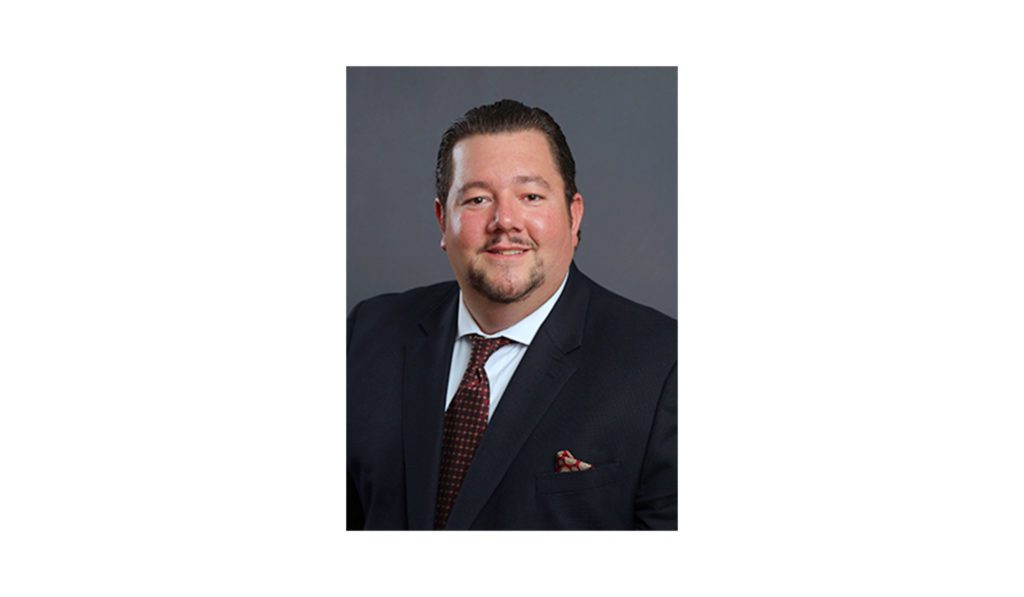 Dr. De Lucia completed his training at the New York Hospital Medical Center of Queens after graduation from New York University and the New York College of Podiatric Medicine. He is dual Board Certified by the American Board of Foot and Ankle Surgery and the American Board of Podiatric Medicine. He also proudly serves as an Honorary Police Surgeon of the New York City Police Department.
DR. JOSEPH ALENCHERRY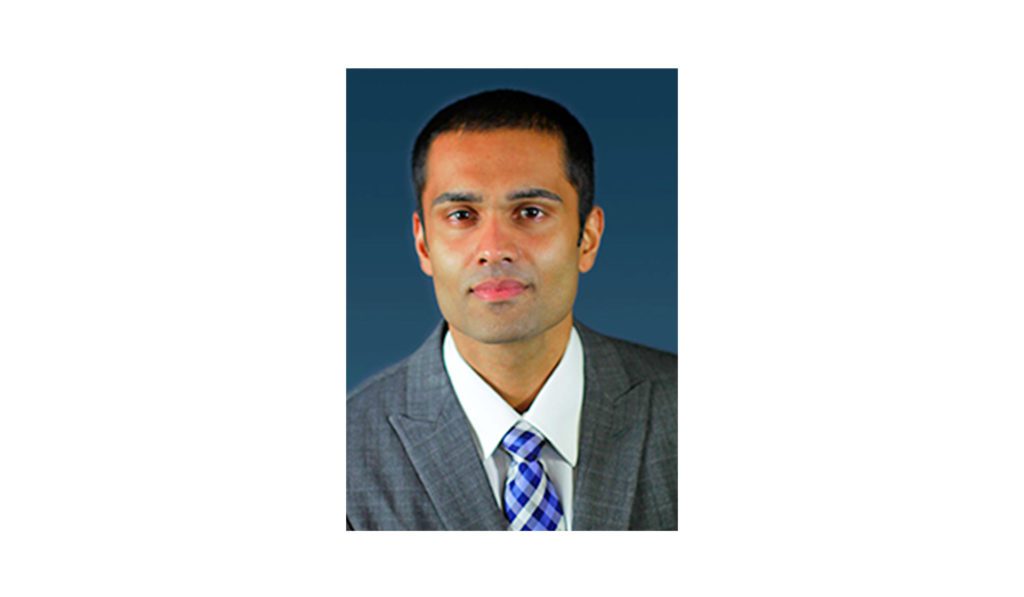 Upon graduation from Cornell University and New York College of Podiatric Medicine, Dr. Alencherry completed residency training at New York Hospital Queens. He is dual Board Certified by the American Board of Foot and Ankle Surgery and the American Board of Podiatric Medicine. He is a teaching faculty of New York-Presbyterian Queens hospital.
---
Recent Blog Posts From Our Doctors for Hammertoe Surgery in NYC
WHAT IS THE BEST TREATMENT FOR HAMMERTOE?
Any deformity of the feet should not go untreated for too long. When you fail to seek care for your issue, you increase the risk of permanent damage taking place. Hammertoes are no exception to this rule. At Foot and Ankle Surgeons of New York, our team is well versed in treating issues such as hammertoes. By scheduling an appointment with our Doctors for Hammertoe Surgery in NYC, you'll receive the necessary care for your condition.
What Is Hammer Toe?
Hammertoe is a condition in which your toe curls downward instead of pointing forward. Although it most commonly affects the second or third toe, a hammertoe can occur on any of the toes. Common causes of this condition can be found listed below:
Suffering a traumatic toe injury.
Arthritis.
Having a high foot arch.
Always wearing ill-fitting shoes.
Having tightened ligaments in the foot.
Symptoms Which Need Treating
At Foot and Ankle Surgeons of New York, our team cannot stress the importance of keeping your feet healthy enough. These body parts allow you to walk around and aid in the completion of everyday tasks. Even small issues that take place can severely impact your quality of life. That is why we highly recommend visiting our Doctors for Hammertoe Surgery in NYC when you develop a hammertoe. By doing so, the following symptoms can be corrected:
Corns or calluses.
Toes that bend downward.
Inability to flex the affected toes.
Difficulty walking.
Developing claw-like toes.
Treatment Options
Fortunately for our patients, a hammertoe is not something you have to live with forever. A treatment plan can be devised to return the affected toe back to its normal position by visiting our Doctors for Hammertoe Surgery in NYC. The following are some of the treatment methods that we will consider administering, depending upon the severity of your condition:
Wearing pads that gradually shift your toes position back to normal.
Removing the bunion that is causing the hammertoe.
Gently stretching the affected toe.
Surgery to reposition the toe.
Schedule An Appointment for Hammertoe Surgery in NYC
Trying to get through life with a hammertoe can quickly prove to be a challenging experience. At Foot and Ankle Surgeons of New York, we understand this and can provide treatment to restore the toe back to its normal position. If you're interested in learning more about how we can help, please don't hesitate to contact our Doctors for Hammertoe Surgery in NYC today.
CAUSES OF HAMMERTOES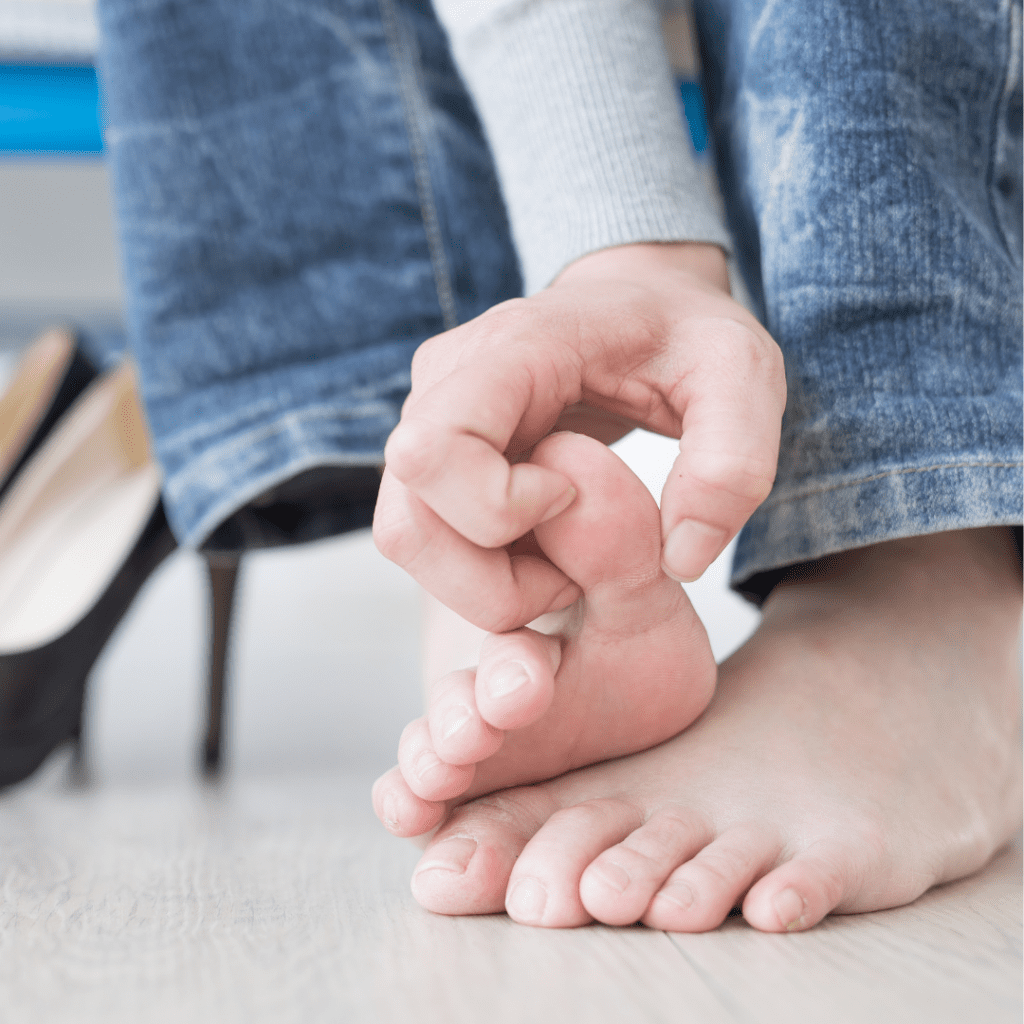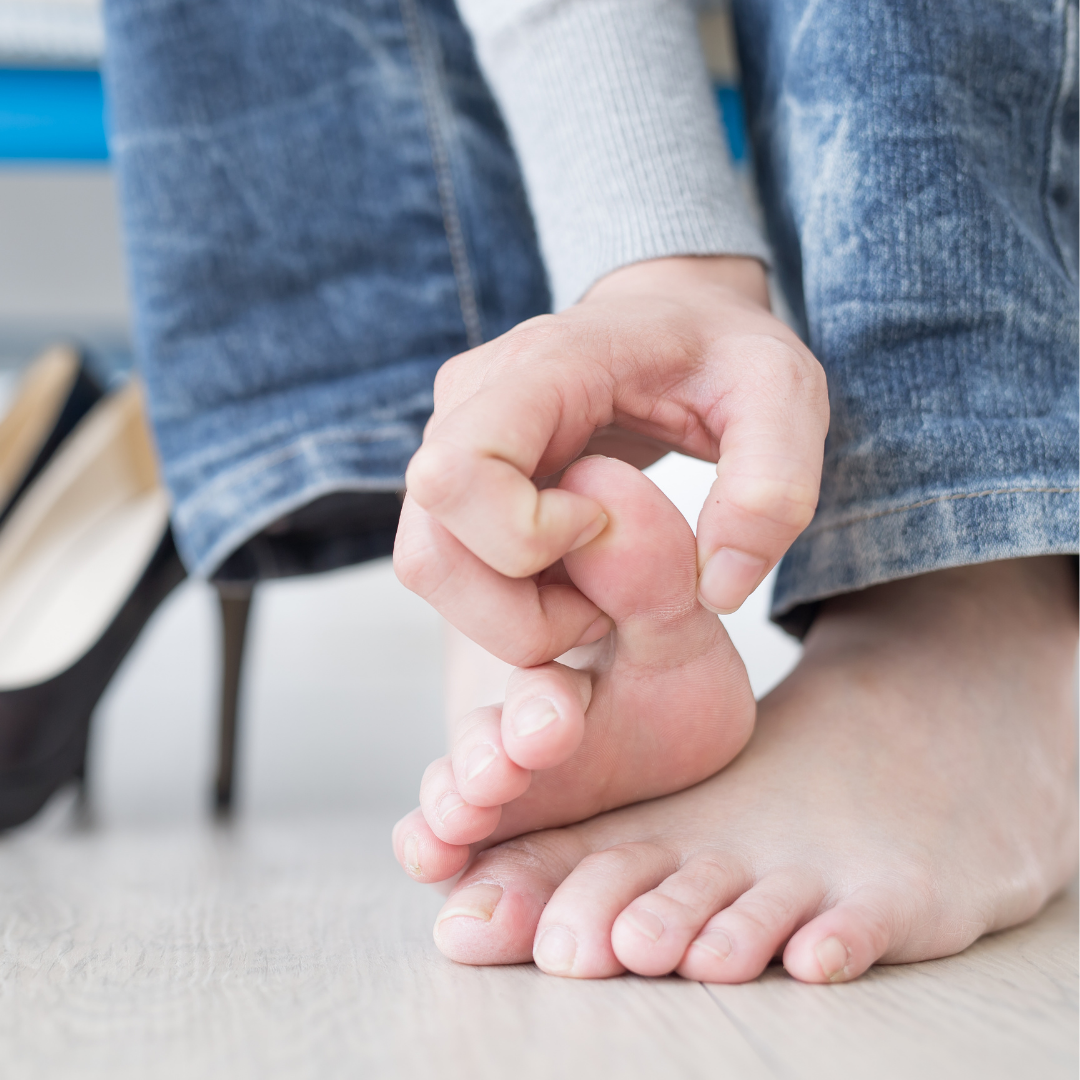 What Are Hammertoes?
Naturally, hammertoes are deformities that take place within the toes of a patient, creating several complications and annoyances to deal with. Known as a contracture (bending) this issue can create deformities within the toes themselves. Abnormal bending will likely put pressure on the toes when they are compacted by the presence of shoes. Not only is this uncomfortable, but it can make regular movements painful and will likely lower an individuals' quality of life. Fortunately, your Doctors for Hammertoe Surgery in NYC over at Foot And Ankle Surgeons of New York is fully capable of diagnosing your hammertoe, treating it, and then outlining potential causes so that the issue can be prevented in the future.
Common Causes of Hammertoes
Improper Footwear: Like most deformity issues, hammertoes are made worse through the use of footwear that is uncomfortable and not fitted properly. Crowding your toes into tight spots are seen as the most common footwear issue with hammertoes. This can be stimulated by frequently wearing tight shoes such as high-heels and others. Your foot surgeon in NYC recommends unfurling your toes so that they're not in a curled position.
Unexpected Trauma: Athletes or others who need to use their feet for constant motion may risk injury by doing so. Injuries such as stubbing, jamming, or even breaking may serve as a catalyst for the development of hammertoes. If you feel that your injury may have created a hammertoe, contact your local foot surgeon in NYC immediately.
Abnormal Balance: Instability can cause the toe to contract, thus leading to the development of hammertoes and other deformities.
What Can I Do To Prevent Hammertoes?
Space Within Shoes: Providing enough room to breathe is essential in the prevention of hammertoes.
Padding: Ask your foot surgeon in NYC about special pads that can be provided in order to help create space and protect the toes.
Shoe Size: A mistake made more regularly than you may think, focusing on the correct shoe size will increase comfort and will likely help protect you from hammertoes.
By contacting your Doctors for Hammertoe Surgery in NYC over at FAASNY, you'll be given a proper diagnosis on your hammertoe and will be provided with treatment plans/options. Reach out for further information and to schedule an appointment.
Bunion & Hammertoe Surgery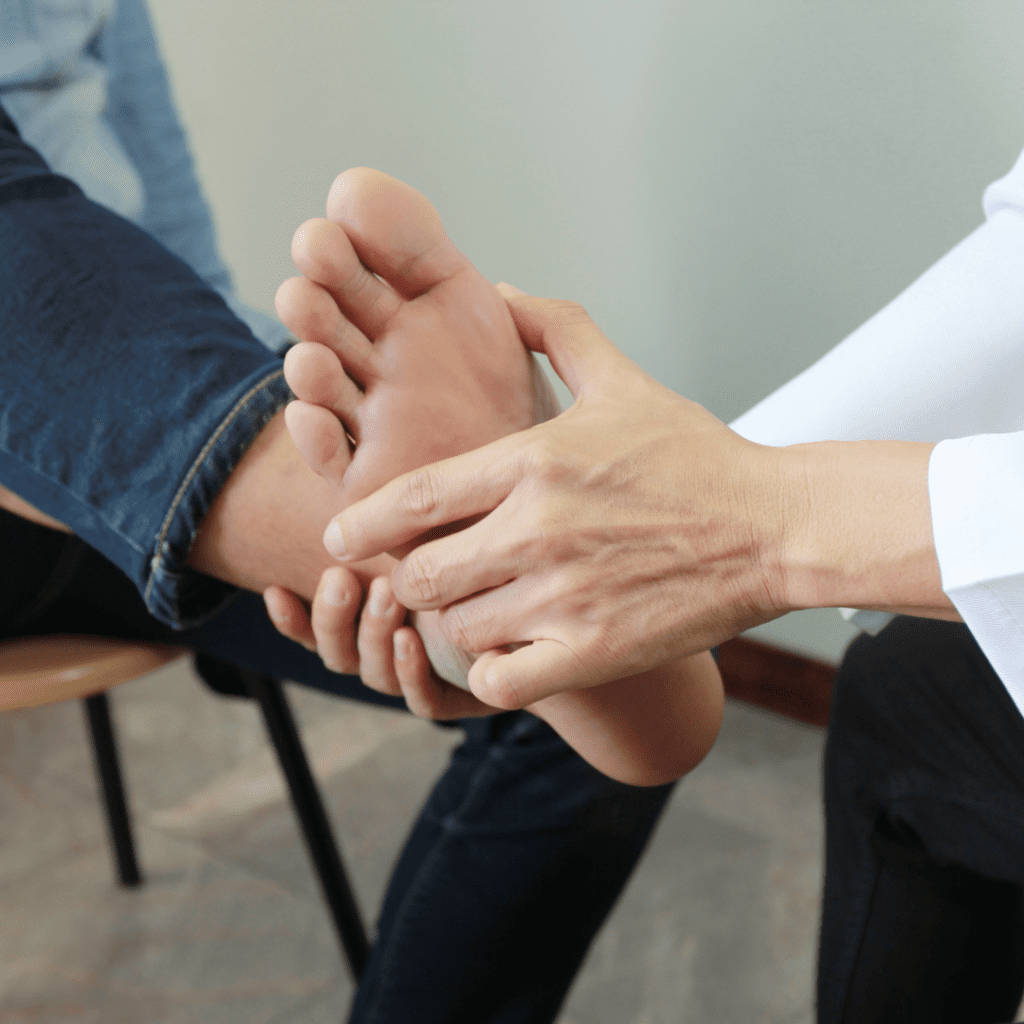 My foot really hurts today! This is a phrase uttered daily by many people who don't even give it much further thought. These achy feet are often, especially in women, due to painful bunions and hammertoes. Most put off medical care for these conditions, as they are either unaware of what's available or have heard that treatment, especially surgery, is often complicated and painful. However, this is no longer true since new treatment approaches and surgical techniques allow for a fewer complications and a less painful remedy.
A bunion, known as hallux abductovalgus in medical terminology, is a bump at the inner side of the foot at the big toe joint. Hammertoes are contractures of the smaller toes, and the condition is often associated with a corn or callous. Bunions and hammertoes are progressive throughout life. They can be present from early teen years through to any age. They are hereditary and are most often caused by an inherited faulty biomechanical structure of the foot. Factors such as weight, activity level and shoe choices can also affect the development of these deformities.
There are various conservative methods of treating bunions and hammertoes. Wearing a more accommodative pair of shoes can help, though this is not practical for everyone. Pads placed over the area of the deformity may help minimize pain. Splinting devices might assist temporarily. Orthotic devices can be used to slow or prevent the progression of a bunion. Also, anti-inflammatory medications and injection therapy are a sure way to alleviate the pain and swelling associated with a bunion or hammertoe. However, none of these treatments can actually reverse a bunion deformity.
Since bunions are a bony structural problem, the most definitive treatment is surgery. People, however, often postpone surgery due to their misconceptions. While some were once true and might be still in some cases, for the most part, they are no longer a consideration. Should you be interested in a surgical procedure, the staff at FAASNY has the best Doctors for Hammertoe Surgery in NYC.
One of the biggest concerns from patients is that foot surgery is very painful, even more painful than other surgeries. While pain is very much subjective, foot surgery is no more painful than any other surgery. In fact, with newer surgical approaches and postoperative management, patients often experience very little pain after the first 48 hours. These more modern techniques utilize smaller incisions and less extensive soft tissue dissection which in turn, minimizes pain and healing time. Most patients find that the initial postoperative discomfort is tolerable with a dedicated pain management program that includes pain medications.
Another very common misconception is that bunion or hammertoe surgery requires a long healing time, necessitating extended time off from work and use of crutches and casts. While this was the norm in the past, new technology allows patients to return to normal activities much more quickly. Today, the majority of patients having bunionectomies and nearly all hammertoe surgery can be weightbearing immediately after surgery in a protective walking boot. Recent technological advancements, especially in the area of bone fixation, allow for this. Usually, the patient can wear sneakers in three weeks and return to all activities by 6 weeks. Patients often return to desk jobs in two weeks, while those working in physically demanding jobs may have to wait 6 weeks. In some severe or neglected cases, a patient may be required to be non-weighbearing for four to six weeks.
An unsightly scar is often cited as deterrent by those considering bunion or hammertoe surgery. While scarring is often influenced by one's genetic makeup, there are ways to minimize their visibility. Traditionally, a lengthy incision is made on the top of the foot but newer approaches require smaller incisions. Alternatively, an incision can be placed on the inside of the foot where it is not visible from the top. The same is true for incision placement for hammertoes as well. Also, plastic surgery-type stitches can be used to greatly minimize scarring. So, gone are the ­ railroad track ­ scars!
A constant debate topic is the timing for bunion or hammertoe surgery. Generally, it was thought best to avoid surgery unless a bunion is very painful, but this theory is gradually changing. Since these deformities are progressive and worsen over time, it is sensible to address them earlier in life. Also, putting off surgery may lead to a condition that might later require more aggressive procedures and longer recuperation. And of course, recuperation from surgery becomes more difficult with age.
Contact Our Doctors for Hammertoe Surgery in NYC
"Will my bunion come back after surgery?" is a popular question from patients. In most cases, the surgery outcome will be maintained in the long term. However, recurrence is possible. Certain foot types, such as those with (excessive motion of the foot joints), might be prone to recurrence. . These patients should pay closer attention to shoe choices and consider using orthotics after surgery. Sometimes, the condition recurs because an incorrect procedure was performed. In those cases, a less than ideal procedure might have been chosen in exchange for a shorter recuperation. Ultimately, each patient should be evaluated by our Doctors for Hammertoe Surgery in NYC and an individualized care plan should be created that is specific to your needs.