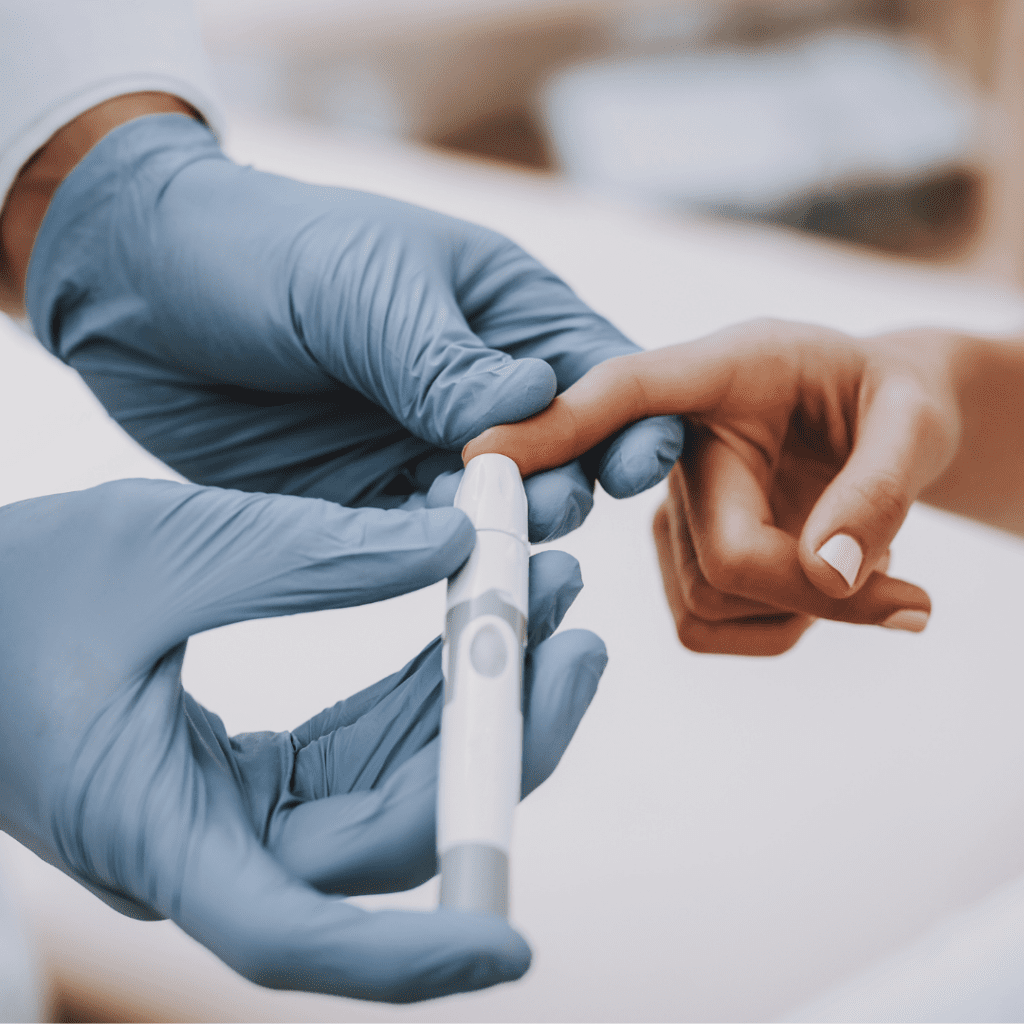 People living with diabetes often face problems with their feet like bunions, hammertoes, bone overgrowth or Charcot foot. One of the most frequent clinical problems is diabetic foot ulcers. Since November is National Diabetes Month, our team at Foot and Ankle Surgeons of New York, foot doctors serving Commack, NY, would like to discuss whether surgery is necessary for diabetic foot ulcers at our Hauppauge office. Continue reading to learn more.
Is Surgery Necessary For Diabetic Foot Ulcers?
A diabetic foot ulcer is a wound or open sore on the foot of a person with diabetes. They are most commonly found on the bottom of the foot. The primary causes of these ulcers are usually due to nerve damage and lack of blood flow to the lower extremities. Patients with diabetes can lose sensation in their feet and legs, making it challenging to notice wounds on the feet. A foot ulcer can act as a portal for infections, which is especially dangerous for patients with diabetes. It's essential to monitor and control blood sugar levels closely since hyperglycemia can increase the severity of the condition. Most non-infected foot ulcers are treatable without surgery. However, surgery may be required to do the following:
Debridement may be used to clean out infected or necrotic skin and tissue from an ulcer.
Correct foot deformities like bunions, hammertoes, or growths.
Relieve pressure on the affected area. This can include the shaving or excision of bones.
Remove infected bones.
While there is no cure for diabetes, regular foot care protocol can help you prevent this condition from developing. Our team plays an integral role in treating, preventing, and performing successful procedures for diabetes complications.
Contact Us
As an individual living with diabetes, regular podiatric medical care is crucial to ensure your feet stay healthy. At Foot and Ankle Surgeons of New York, foot doctors serving Commack, NY, your foot health is our top priority at our Hauppauge office. If you are experiencing symptoms of a foot ulcer, be sure to contact our office today to explore proper diabetic foot care.
---
Foot Doctors Serving Commack, NY
If you have diabetes, you must be aware of the potential complications associated. In particular, poor circulation and peripheral nerve damage of the foot are serious matters that can happen if your diabetes is improperly managed. If you are experiencing persistent pain, swelling, localized warmth, or any new or lasting numbness in your feet or legs, this could be a sign that you are experiencing nerve damage.
Diabetic Neuropathy
A common foot-related problem due to diabetes is diabetic neuropathy. This occurs when your sensory nerves become damaged due to excessive blood sugar, therefore rendering you unable to feel heat, cold, or pain in your legs and feet. Without this feeling, it can lead to issues of cuts becoming infected or developing foot ulcers.
Peripheral Vascular Disease
Poor circulation due to atherosclerosis is another diabetic complication that can occur. The hardening and narrowing of blood vessels associated with insulin resistance make it difficult for proper circulation. Your feet are particularly vulnerable due to the distance from your heart. This condition makes it difficult to heal from common sores and cuts because of this, putting you at risk for the development of ulcers or even gangrene.
We Can Help
With help from our podiatric specialists, we can help you manage your diabetes. Your first visit with us should not be at the first sign of a diabetic foot complication; it should be early in your diabetic diagnosis as this allows our team to monitor and potentially prevent serious complications. Our specialized diabetic services include:
Advanced wound care with VAC therapy
Conservative and surgical care for foot deformities
Treatment for diabetic neuropathy
Diabetic shoes
Preventative care
Skin substitutes
And more!
Be Proactive!
The first steps to take in order to avoid issues with diabetic foot problems start with diligence at home. Following these steps can help you prevent serious complications:
Hygiene – it's important to keep your feet clean and moisturized. Make sure to change your socks regularly and avoid walking barefoot as exposure to sharp objects can be even more dangerous.
Quit Smoking – smoking accelerates damage to the blood vessels and is a major risk factor for foot infections that lead to amputations.
Wear the proper footwear – try to avoid elastic socks or hosiery that may facilitate poor circulation. Also, make sure you are wearing sturdy comfortable shoes that fit correctly to protect your feet.
At-home foot examinations – regularly examine your feet in order to check for sores, blisters, calluses, or any open wounds. You will want to make sure to monitor any minor abrasions in order to ensure proper healing takes place.
Nutrition – make sure to maintain a healthy diet, avoiding excess carbohydrates, sugar, and alcohol. Even if you don't have diabetic foot complications, excess blood sugar over time can be a catalyst for a whole host of issues.
Make an appointment with us today to get experienced and quality care.
---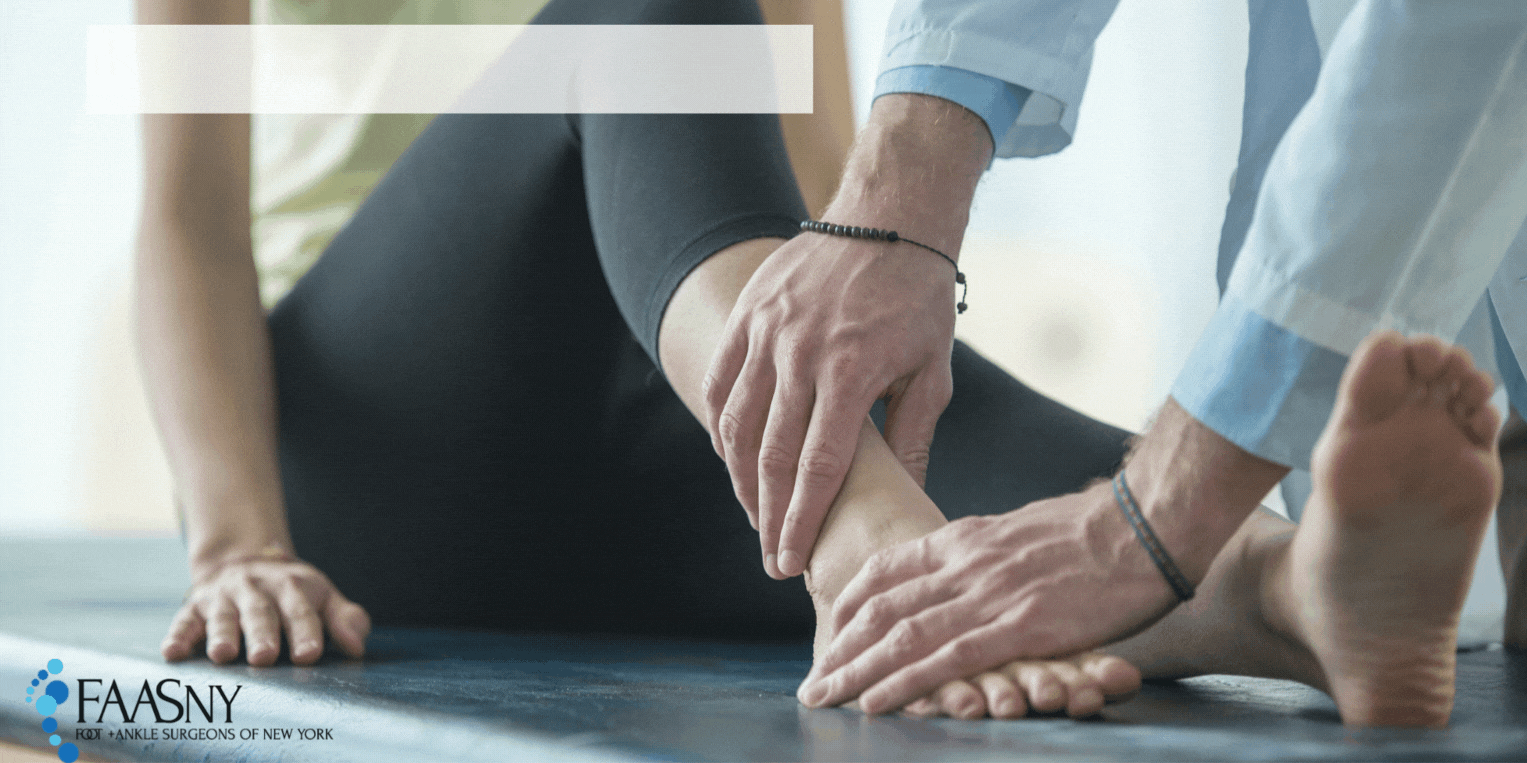 When we think of warts, we often associate the skin growth with pimples that appear on the face. But warts can occur in anyone and can be located anywhere, even on the foot. Warts can be very discomforting, not only to the eye but also in a physical manner. They are classified as skin growths that are caused by certain types of the human papillomavirus (HPV). They can spread through physical contact with HPV, such as touching a wart and then touching another part of one's body. They can also be spread from person to person, by contact through items such as towels, razors, combs, etc. Common warts typically appear on the hand, but plantar warts specifically show up on the soles of the feet. If you or a loved on have a wart be sure to call a foot doctors serving Commack, NY at our Hauppauge office.
Warts are typically easily recognizable, but these following symptoms are indicative of plantar warts:
Black pinpoints on the soles of the feet
A callus on a defined spot, where a wart has grown inward
A lesion on the bottom of the foot, near the base of the toes or the heel
Pain or discomfort when standing or walking
While warts typically go away on their own, patiently waiting for them to heal can be inconvenient. This process can vary in time, ranging from a couple of weeks or even all the way up to a year. Therefore, it is recommended that one sees a doctor for medical intervention and treatment, in order to return to being able to do daily activities. In some cases medical intervention is absolutely necessary:
If the lesion changes colors or is bleeding
If the pain disables you from doing daily activities
If you have diabetes
If you have tried treating the wart, but it recurs
If you have a weakened immune system
Treatments for warts vary between surgical and non-surgical intervention. Non-surgical methods are often performed first and these include cryotherapy, which incorporates freezing the wart via liquid nitrogen, as well as salicylic acid, which aids in peeling the wart layer by layer. If these methods fail to treat the wart, surgical intervention may be required. The doctor may perform a minor surgery to cut away the wart, immune therapy, laser treatment, HPV prevention, or other acids.
Are you living in Manhattan, dealing with the pain of plantar warts? Being a city-goer, you need to be on your feet walking a lot, so why deal with pain if it can be avoidable? Call Foot and Ankle Surgeons of New York, foot doctors serving Commack, NY, to schedule an appointment and remove your warts! Call our Hauppauge office today!