Foot Doctor In NYC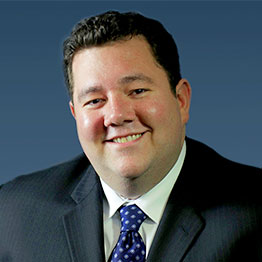 Dr. De Lucia completed his training at the New York Hospital Medical Center of Queens after graduation from New York University and the New York College of Podiatric Medicine. He is dual Board Certified by the American Board of Foot and Ankle Surgery and the American Board of Podiatric Medicine.
Dr. De Lucia is a proud alumnus of Archbishop Molloy High School. Thereafter, he completed his undergraduate education at New York University in the College of Arts and Science with a degree in Psychology while on the Pre-Med track, and his medical degree in Podiatric Medicine and Surgery at the New York College of Podiatric Medicine.
After both his undergraduate and medical school education, Dr. De Lucia's training continued with an advanced Podiatric Medical and Surgical Residency at hospitals such as: North Shore University Hospitals (Forest Hills, Manhasset, & Southside Hospital), Wyckoff Heights Medical Center, South Nassau Communities Hospital and the New York Hospital Medical Center of Queens.
His medical and surgical training consists of four years of advanced specialization in the medical and surgical care of conditions affecting the lower leg, ankle and foot, with a residency foundation based on an appreciation and applications of general medicine.
Throughout his training, as well as currently, Dr. De Lucia participates in continuing medical education in several areas of foot and ankle surgery including external ring fixation, limb salvage, reconstructive surgery of the lower extremity, pediatric foot and ankle surgery, biomechanics, lower extremity trauma, joint replacement surgery, internal fixation, arthroscopic surgery and microsurgery.
Dr. De Lucia is a Fellow of the American College of Foot & Ankle Surgeons and a Diplomate of the American Board of Podiatric Medicine.
He is a proud member of the American Podiatric Medical Association (APMA), and New York State Podiatric Medical Association (NYSPMA).
Dr. De Lucia has served as the New York State Chapter President of the APMA Young Physician's Division, as well as a Past-President of the Queens County Division for the New York State Podiatric Medical Association.
Dr. De Lucia is an Honorary Police Surgeon of the New York City Police Department (NYPD), as well as a Police Surgeon of the New York State Fraternal Order of Police and the New York State Trooper's Benevolent Association, as well as the Amtrak Police FOP.
His interests extend to all areas of podiatric care, both medical and surgical for all ages of patients who require comprehensive and specialized care of the foot and ankle. His areas of particular interest are lower leg, foot and ankle trauma surgery, reconstructive surgery of congenital deformity, as well as adult and pediatric flatfoot reconstruction.
Dr. De Lucia is fluent in Italian and conversant in Spanish.
He holds hospital and medical facility appointments at the New York Presbyterian Queens Medical Center, Northwell Health System hospitals such as: North Shore University Hospitals of Forest Hills and Manhasset, Long Island Jewish Medical Center, LIJ Valley Stream Hospital, Southside Hospital, Lenox Hill Hospital and NYU-Winthrop University Hospital.
About FAASNY
Our practice philosophy is to examine patients on the whole rather than simply from the ankle downward. Many diseases first present themselves in the lower extremities, just as they may also in the later stages. A specialist, therefore, must always be able to think like a generalist…while still being a specialist. We are a group of professional, empathic and interested practitioners who specialize in all conditions of the lower extremity within an inviting and brand new state of the art office setting. Our office staff is cheerful, up to date and eager to assist you in all of your needs outside of the exam room.
Since the very early days of our training, each of us has discovered the love for our profession and the absolute art that medicine and surgery can, and should always be.
We thank you in advance for your consideration in providing us with the absolute privilege of treating your conditions.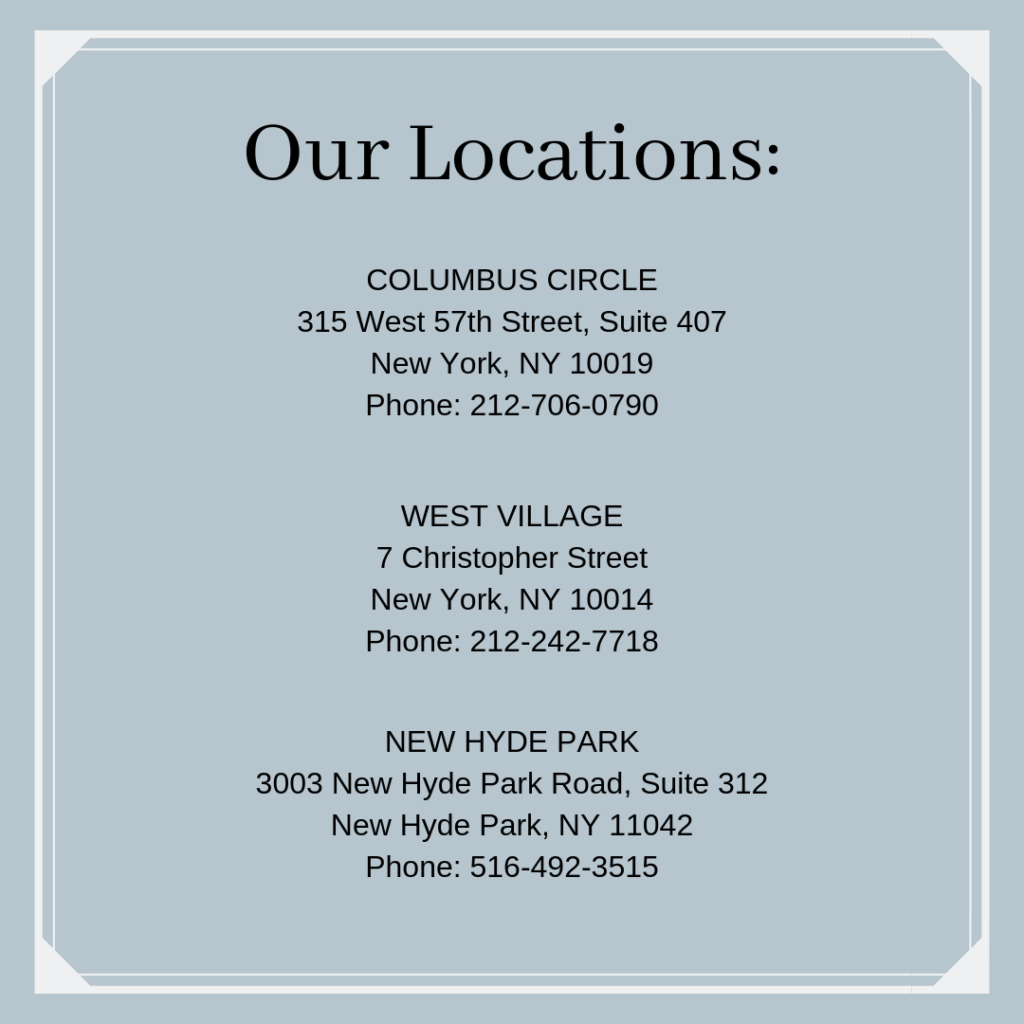 ATHLETE'S FOOT TREATMENT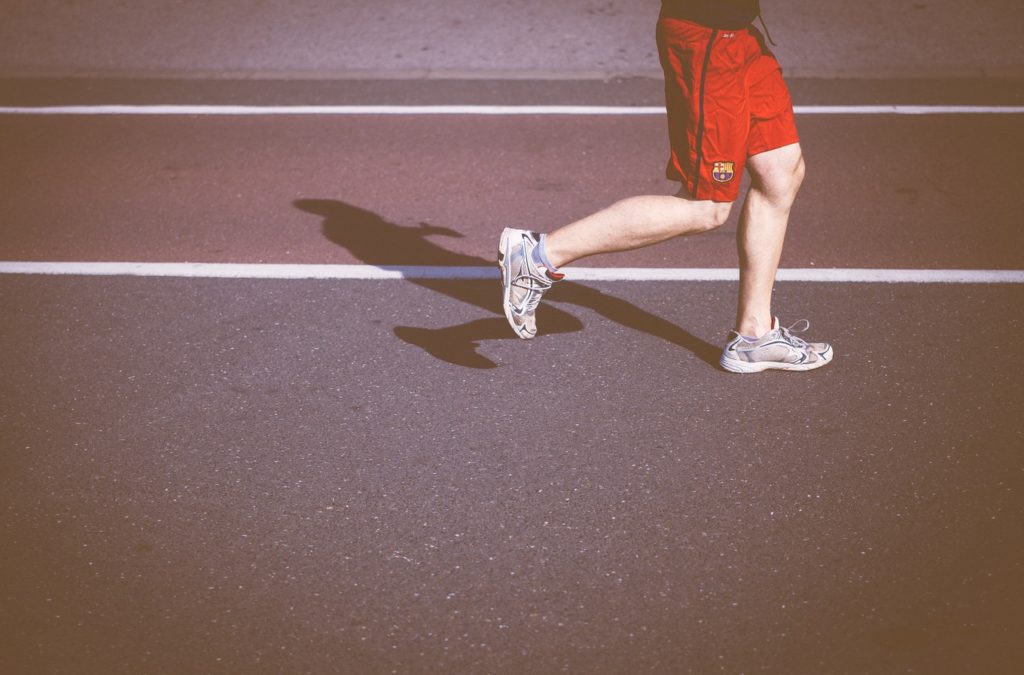 WHAT IS ATHLETE'S FOOT?
Americans spend an average of 5.27 hours per day on leisure and sports. Additionally, many professional sports are available on television, including American football, baseball, soccer, and basketball. Sports play a huge role in our lives; which is why it is vital to familiarize ourselves with the possible injuries that could occur as a result of physical activity. For example, the term Athlete's foot makes it sound as if this condition only develops in athletes, but in reality, everyone is susceptible. Athlete's foot is a fungal infection that develops in warm, moist environments and flourishes on keratin. It is mildly contagious and it can spread through shoes, floors, and direct contact.
If you need a Foot Doctor NYC, Foot and Ankle Surgeons of New York is here for your assistance. Learn more about athlete's foot and other conditions we treat today.
HOW DOES ATHLETE'S FOOT FORM?
Athlete's foot is mostly recognized by a red, blistery rash that develops between your toes. Some of the other symptoms of this condition are listed below:
Itchy, scaly rash between or near the toes.
Dryness and scaling of skin between or near the toes.
Blisters, usually small and red.
Ulcers or sores.
WHAT IS THE BEST TREATMENT?
If your condition matches any of the above symptoms, call our Foot Doctor NYC at FAASNY to discuss your treatment options. Home remedies may prevent athlete's foot or reduce symptoms, however visiting a Foot Doctor NYC is key to receiving the best treatment.
Some prevention techniques that we recommend incorporating include:
Wash/dry your feet every day.
Make sure your feet are dry before putting on shoes.
Use an antifungal spray or powder in your shoes.
A doctor is necessary for a prescription medication if:
Home remedies do not have a significant result.
You have diabetes.
Your ulcers or sores leak fluid.
Your toenails are infected.
The rash is still visible after a while.
FAASNY – FOOT DOCTOR NYC
If you have any questions regarding Athlete's foot or another condition in the lower leg, ankle, or foot, Foot and Ankle Surgeons of New York can provide treatment. FAASNY can help with foot and ankle trauma, surgery, sports medicine, stem cell treatment, PRP Therapy, and other services. Athlete or not, anyone is at risk for athlete's foot. Contact us today to learn more about our Foot Doctor NYC!
WHAT IS TURF TOE?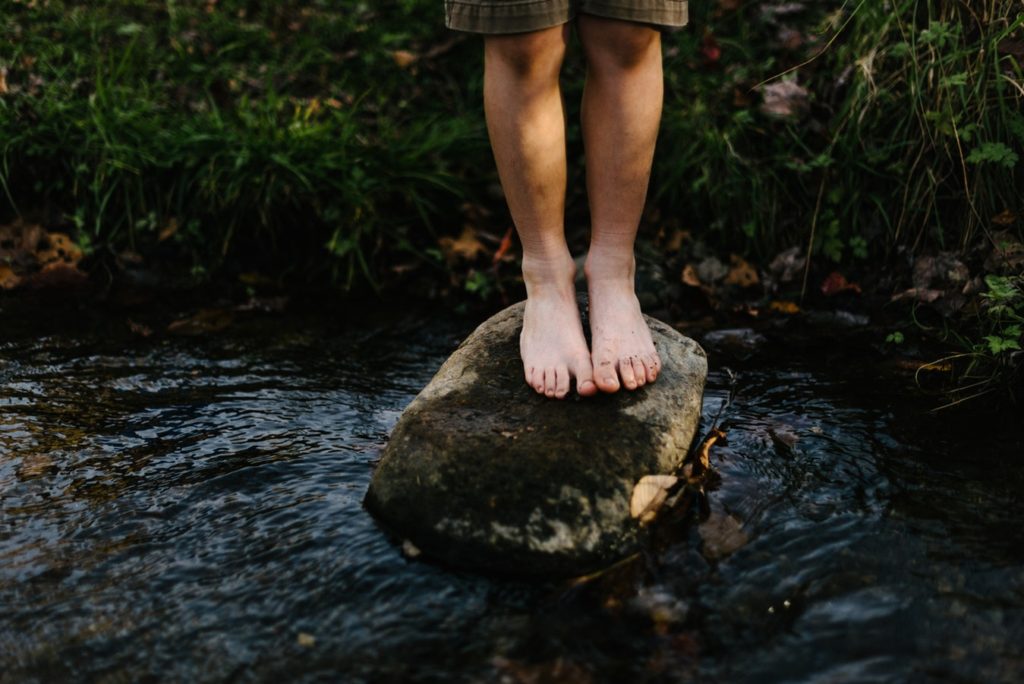 Turf toe is a simple, but often painful injury and is very commonly seen among American Football players due to the increased implementation of artificial turf fields. Artificial turf has less "give" to it than natural grass when force is placed onto the surface. Often, this leads to injury, which is why this complication has earned the name "turf toe." If you have experienced a turf toe injury, Foot and Ankle Surgeons of New York, our Foot Doctor NYC, has plenty of options for treatment of this and other foot-related conditions.
Turf Toe is best explained as the straining of the major joints in the big toe. The issue occurs when excessive and unnecessary pressure is applied to the feet. Turf toe is a common injury among many athletes, especially those who play on artificial turf fields. Additionally, cleats that are designed for artificial grass often have softer soles. This provides much less support to the toes and can lead to injury. If your injury is taking longer than expected to heal, or you are seeing little to no improvement, visit our Foot Doctor NYC.
ANATOMY OF THE TOE
The largest joint in the big toe is the Metatarsophalangeal Joint, and when diagnosed with turf toe, this is the joint in the toe that has been sprained. This joint is surrounded by a few other structures that make up what is called the plantar complex, including some of the following:
Metatarsophalangeal Joint (MTP).
Plantar Plate.
Collateral Ligaments.
Flexor Hallucis Brevis.
Sesamoids.
To better diagnose and treat this injury, there are 3 classifications of Turf Toe:
Grade 1 – Slight swelling and some tenderness: the plantar complex has been stretched slightly.
Grade 2 – Some bruising and moderate swelling, very limited movement of the toe, partial tearing of plantar complex.
Grade 3 – A complete tear of the plantar complex causing severe discomfort, swelling, and bruising.
HOW CAN OUR FOOT DOCTOR NYC HELP?
At Foot and Ankle Surgeons of New York, we offer a wide variety of sports medicine treatments from our highly professional staff who can properly diagnose your injury and offer comprehensive treatment options. Light or moderate Turf Toe injuries are best treated with the RICE method of therapy:
Rest
Ice
Compression
Elevate
More severe Turf Toe injuries are treated with anti-inflammatory medication as well as the complete immobilization of the toe. Patients typically wear a boot or air cast for several weeks to help keep the stress off the toe while it heals. Physical therapy can also help the injury be nursed back to health. If you would like advice or have questions regarding turf toe, know there is a Foot Doctor NYC that can help. Contact Foot and Ankle Surgeons of New York today to schedule an appointment!
RECOVERING FROM AN ACHILLES TENDON INJURY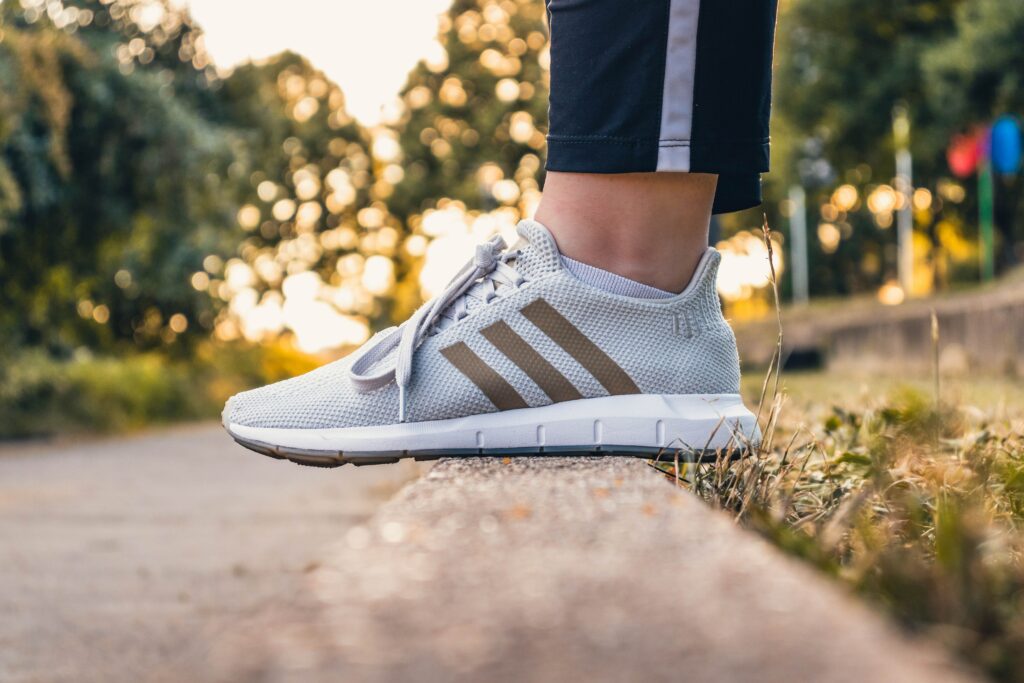 Injuries to the Achilles tendons are known for creating an immense amount of pain and will require prompt treatment. Pain stemming from the lower extremity can complicate your daily life as we use our feet and ankles for a wide variety of tasks. Patients who experience Achilles tendon injuries are often unable to continue engaging in activities without feelings symptoms of pain and discomfort. At Foot and Ankle Surgeons of New York, a Foot Doctor NYC can help relieve your pain!
WHAT IS THE ACHILLES TENDON?
The Achilles tendon is located between the back calf muscle and the heel. When it is injured, your inability to walk will signify your need for a Foot Doctor NYC. Pain originating from this part of the body can make even the simplest actions suddenly become a more arduous task.
WHAT ARE THE RISK FACTORS?
Those who play recreational sports (dancing, running, basketball, etc.) and men over the age of 30 are more likely to experience this kind of injury. Other factors can potentially include the following stimulants:
Flat Feet – People who are flat-footed have little to no arch when they walk. When they take a step, they are stretching the tendons in the ankle and leg.
Steroid Injections – Your doctor may use an injection to reduce pain in the ankle, but it can also weaken the muscles near the Achilles tendon, leading to an injury.
Obesity – Heavier weight means more pressure on your ankles.
High Heels – Those who wear heels put extra strain on the calf muscles.
WHAT ARE THE SYMPTOMS?
An Achilles tendon injury often occurs after a sudden movement of lifting off the ground as opposed to landing. For example, a sprinter may injure their Achilles tendon once they take off, not once his feet return to the ground. Most patients report hearing a snapping or popping sound upon receiving the injury. Some of the other symptoms include the following:
Radiating pain in the calf muscle.
Swelling in the heel.
Inability to point toes forward.
WHAT IS THE RECOVERY PROCESS LIKE?
As with any injury, all cases are different, but mild and moderate injuries may heal without the need for surgery. When the Achilles tendon is ruptured, a minimally invasive procedure performed by your Foot Doctor NYC will stitch the torn tendon back together. Each patients' feet and ankles vary, so the length of time for recovery will also vary.
Several ways you can help expedite this recovery process may include the following:
Rest and elevation – Resting your leg in an elevated position takes the pressure off your joints and muscles.
Heel lift – A heel lift can help limit stretching in the ankle.
Stretching and mobility – Your doctor can recommend stretching techniques and use mobility training to help your body recover.
HOW CAN I PREVENT THIS INJURY?
At FAASNY, we recommend the following prevention tips in order to protect yourself from an Achilles tendon injury:
Always stretch before exercise – Stretching is crucial for warming up the muscles in your calf. Only stretch up to your limit; without feeling any sort of pain or discomfort.
Increase your exercise slowly, not abruptly – Increasing the amount of exercise slowly puts less stress on your leg muscles. When it is done significantly, your fatigued muscles are more prone to injury.
CONTACT OUR FOOT DOCTOR NYC!
If you or someone you know has questions regarding an injury to the Achilles tendon or a general question regarding the foot/ankle, make an appointment with a Foot Doctor NYC at FAASNY today for more information!
FREQUENTLY ASKED QUESTIONS ABOUT PODIATRISTS:
CAN A PODIATRIST DO SURGERY?
A podiatrist does have the ability to do surgery, as well as reset any broken bones, prescribe medication, and order or conduct lab tests or x-rays. 
WHAT ARE THE COMMON CONDITIONS TREATED BY PODIATRISTS?
A podiatrist is a healthcare professional that deals mainly with the feet and lower limbs. They have the ability to diagnose and treat related conditions, as well as prevent or correct any deformities. They can help relieve you of pain in these areas, treat infection, or even help with mobility.  
WHEN SHOULD I VISIT A PODIATRIST?
You should schedule an appointment with a podiatrist if any of the following pertain to you. You have persistent swelling or pain in your foot or lower limbs that have not reduced or gone away with two to five days. You often experience a burning, numbing, or tingling feeling at the bottom of your foot.