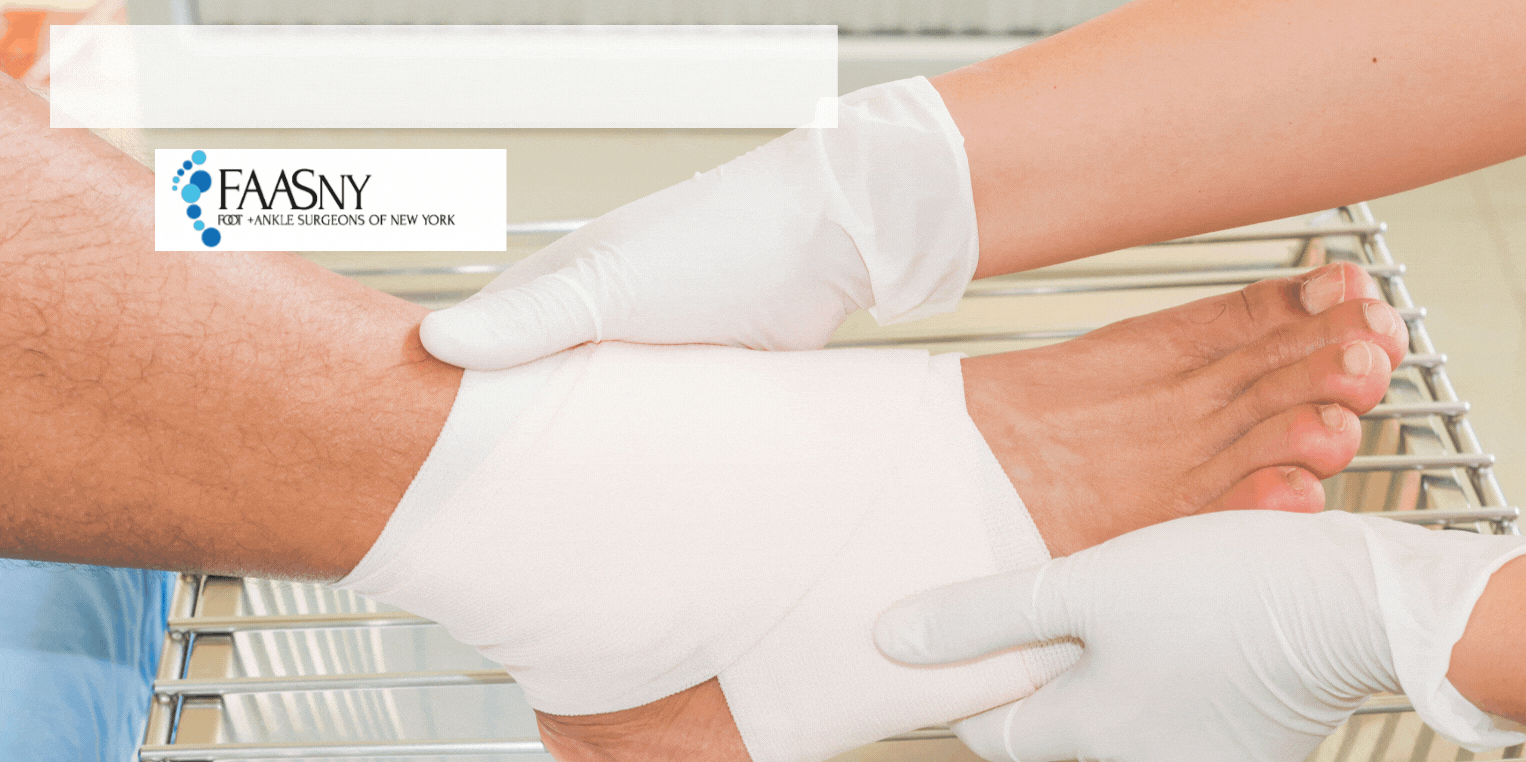 Foot pain is something many individuals will experience at some point in their life. It is not uncommon for children to complain about their feet hurting, but it might be an indicator of something serious when the pain does not go away. Foot pain in your child should never be ignored and should be checked out by our Foot Doctor Commack NY at Foot And Ankle Surgeons Of New York Plainview location. Continue reading to learn more about childhood foot problems and what you need to do for care.
Causes of Foot Pain in Children
While it can be tricky to determine the exact cause of their foot pain, you should bring it up with a Foot Doctor Commack NY, just 20 min from our Plainview office, as several treatments can provide relief if your child is complaining of foot pain. Early intervention is vital to diagnose and treat any concerns correctly. Some of the most common causes of foot pain in children can include:
Growing Pains – The simple process of growing up can lead to foot pain. As your child grows, their muscles go through significant, rapid changes that can lead to some discomfort. This can be a normal cause of foot pain in your child and may go away in time without causing any problems.
Flexible Flatfoot – Flexible flatfoot is a condition that is incredibly common in children. The arch of the foot completely disappears when the child is standing but appears when they sit down. In most cases, children do not experience symptoms associated with this condition, and the issue may vanish by the time your child is five years old. However, some children may experience pain in their feet when walking.
Sever's Disease – This is a type of bone injury that occurs when the growth plate in the back of the heel is inflamed. This is a common cause of foot pain in children since their bones are still forming, and this area has a higher risk of becoming injured during strenuous activity.
Contact Us
It's essential to take your child's foot pain seriously, as it could be an indicator of a more serious foot issue that needs to be addressed by a Foot Doctor Commack NY at our nearby Plainview office. At Foot and Ankle Surgeons of New York, we are committed to providing quality care to our patients. Our team will evaluate your child's condition and pinpoint the source of their pain to find the best treatment. Contact our team today to get your child back to feeling their best!
---
making them an ideal target for rheumatoid arthritis to strike. Foot and Ankle Surgeons of New York provide comprehensive, individualized care to patients dealing with rheumatoid arthritis in their feet. September is Pain Awareness Month which makes chronic pain conditions like Rheumatoid Arthritis, an important topic of discussion. Please continue reading to learn about how our Foot Doctor Commack NY manages rheumatoid arthritis in the feet and some of the signs of this condition in our Plainview office.
Signs of RA In Your Feet
Rheumatoid arthritis is a chronic and often painful autoimmune disease that causes the immune system to mistake the synovium (joint lining) for a pathogen and tries to destroy the synovium. This can cause significant damage to your joint tissue and lead to significant inflammation and stiffness in the joints. Signs and symptoms of rheumatoid arthritis in the feet include:
Chronic pain in the feet, especially after prolonged periods of standing, walking or running.
Pain and stiffness in the toes or other joints in the feet.
Swelling, warmth, and redness in the feet.
Symptoms of rheumatoid arthritis can cause unbearable foot pain over time. One of the long-term symptoms associated with rheumatoid arthritis is joint destruction. As the bones and joint tissue in the feet break down, it can cause weaker foot joints and make walking painful. Changes in your foot shape can also occur due to joint destruction and lead to painful bunions or hammertoes. Our Foot Doctor Commack NY can address your rheumatoid arthritis symptoms and develop a treatment plan to provide you with relief at our Plainview office just about 20 miles away.
Treating Rheumatoid Arthritis In The Foot
Sadly, rheumatoid arthritis is an incurable condition. However, our Foot Doctor Commack NY, near Plainview, offers several treatments to reduce the frequency of flare-ups and reduce some of your symptoms. Some of the ways we address rheumatoid arthritis in the feet may include:
Custom orthotics to relieve pressure on inflamed joints.
Stem cell and PRP therapy.
Surgery to remove damaged cartilage and inflamed tissue or completely replace the joint.
Contact Us
At Foot and Ankle Surgeons of New York, we have seen firsthand how painful rheumatoid arthritis symptoms can be for our patients. Our Foot Doctor Commack NY, just a short ride away from our Plainview team, understands how to effectively treat this disorder to improve your symptoms and overall quality of life. Contact Foot and Ankle Surgeons of New York today to schedule an appointment.
---
Many sports can be taxing on the foot and ankle because of quick, repetitive movements, constricting footwear, and increased exposure to trauma. One of the most commonly injured joints in sports is the ankle. Ankle fractures are common among athletes who participate in basketball, soccer, football, and gymnastics. The staff at Foot and Ankle Surgeons of New York specializes in providing expert treatment to those dealing with an ankle fracture. Our Foot Doctor Commack NY will determine the best course of treatment at our Plainview office to get your ankle back to health and get you back in the game.
Treating An Ankle Fracture
As an athlete, you subject your feet and ankles to a lot of stress throughout gameplay. Unfortunately, you may be more susceptible to fracturing your ankle. An ankle fracture involves a crack or break in the ankle bone, and this injury requires prompt treatment to ensure that your ankle mobility returns to normal. The symptoms of a fractured ankle tend to be obvious and include:
Pain that stops you from walking.
Swelling at the onset of the injury.
Bruising.
Visible ankle deformity.
When you suspect this ankle injury, it's best to consult with our Foot Doctor Commack NY at our Plainview office. Our team will evaluate your condition and determine if you have a fractured bone or if the joint has become unstable. Nonsurgical treatment usually involves anti-inflammatory pain medication and splinting. The joint's stability and type of fracture will determine what type of splint will be used and how long you will need the splint. A splint or cast will hold your ankle in place while it heals.
The support of the cast helps control swelling and takes pressure off the injured ankle. Casts must be worn for a set amount of time, and it usually takes around four to eight weeks for an ankle fracture injury to heal.
Do I Need Surgery?
Surgery is usually reserved for severe cases of ankle fracture. If your injury results in instability or the bones are displaced, surgical treatment may be necessary. The most common type of ankle fracture surgery involves placing screws or plates in the joint to stabilize the affected leg. The screws or plates are used to keep bones in place while the bone heals. Our Foot Doctor Commack NY nearby our Plainview office will surgically realign the joint to reduce your risk of developing joint stiffness and arthritis, which can hinder your athletic performance. Once your ankle has fully healed, we will recommend rehabilitation to restore your normal range of motion and strengthen the joint.
Contact Our Foot Doctor Commack NY
As an athlete, you've spent so much time training to play your best. Don't let an ankle fracture take you away from the sport you love. Our Foot Doctor Commack NY, nearby our Plainview office, will provide you with the best treatment to safely get you back in the game. Contact Foot and Ankle Surgeons of New York today to schedule an appointment!