Our feet endure a tremendous amount of stress and strain on a daily basis. From walking and running to standing for long periods, our feet are susceptible to various problems. In this blog post, we will explore some common foot problems that people often face and discuss how a podiatrist can provide effective solutions to alleviate pain, improve foot health, and enhance overall well-being.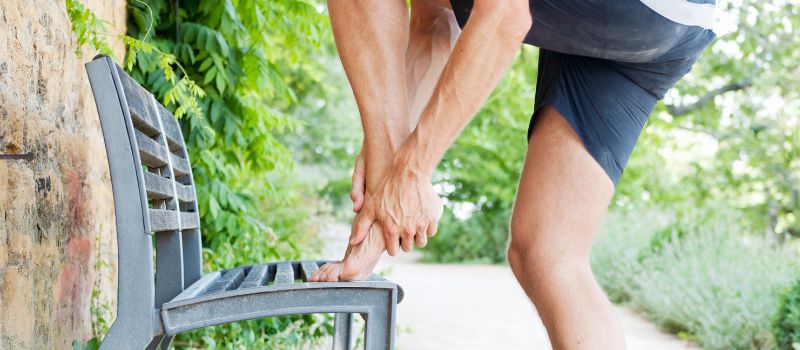 Plantar Fasciitis: Plantar fasciitis is a prevalent foot condition characterized by inflammation of the plantar fascia, a thick band of tissue connecting the heel bone to the toes. It causes intense heel pain, especially in the mornings or after prolonged periods of rest. A podiatrist can diagnose and treat plantar fasciitis using a range of techniques, including stretching exercises, physical therapy, custom orthotics, and in severe cases, corticosteroid injections or extracorporeal shockwave therapy (ESWT).
Bunions: Bunions are bony protrusions that form at the base of the big toe, causing it to deviate from its normal alignment. They can be extremely painful and lead to difficulties in wearing shoes comfortably. Podiatrists can recommend conservative treatments like wearing roomy shoes, using padding and orthotic inserts, and applying ice packs to reduce inflammation. In severe cases, surgery may be required to correct the bunion and restore proper foot function.
Ingrown Toenails: Ingrown toenails occur when the edge of a toenail grows into the surrounding skin, leading to pain, redness, swelling, and potential infection. A podiatrist can help by carefully removing the ingrown portion of the nail and providing guidance on proper nail trimming techniques. In recurrent cases or when an infection is present, a podiatrist may perform a minor surgical procedure to permanently resolve the problem.
Fungal Nail Infections: Fungal nail infections are common and can cause thickening, discoloration, and brittleness of the nails. Podiatrists can diagnose and treat these infections through various methods, including oral or topical antifungal medications, laser therapy, or in some cases, surgical removal of the infected nail. They can also provide valuable advice on preventive measures to reduce the risk of future infections.
Achilles Tendinitis: Achilles tendinitis refers to the inflammation of the Achilles tendon, which connects the calf muscles to the heel bone. It often results from repetitive stress or overuse, causing pain and stiffness in the back of the leg. Podiatrists can recommend rest, physical therapy exercises, orthotic devices, and nonsteroidal anti-inflammatory drugs (NSAIDs) to alleviate symptoms. In severe cases, more advanced treatments such as extracorporeal shockwave therapy or platelet-rich plasma (PRP) injections may be considered.
Foot problems can significantly impact our daily lives, but the expertise of a podiatrist can offer effective solutions. Whether it's plantar fasciitis, bunions, ingrown toenails, fungal nail infections, or Achilles tendinitis, seeking professional help can help alleviate pain, promote healing, and improve overall foot health. Don't hesitate to consult a podiatrist and take a step towards healthier feet.