Foot complications like ulcerations constitute a significant problem for patients with diabetes. Unfortunately, type 2 diabetes is more common in men, leaving them at a greater risk of developing foot ulcers. Commack podiatry at Foot and Ankle Surgeons of New York would like to honor men's health by discussing why men are more prone to foot ulcers. Continue reading to learn more. 
What Are Foot Ulcers?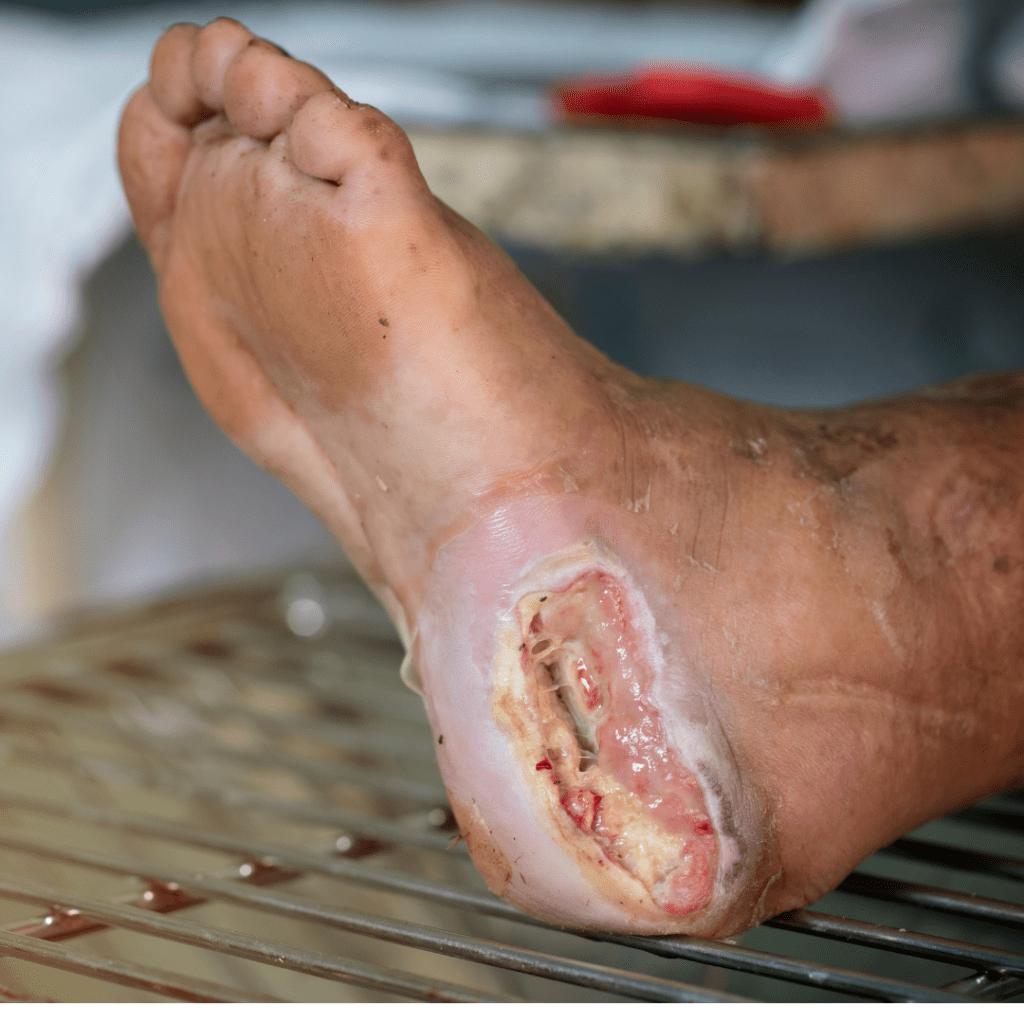 A foot ulcer is an open lesion or sore that will not heal or recur over long periods. These uncomfortable sores result from the breakdown of the tissues and skin of the feet and ankles. As an ulcer starts to develop on your foot, you may experience changes in your skin. Dryness, cracked skin, redness, and rashes are all signs of an ulcer forming. It can get deeper, wider, and longer as this wound worsens. In advanced stages, you might see a callous, skin discoloration, or it may emit a strong odor. While there are different types of ulcers, diabetic foot ulcers are among the most common in men. Some other common risk factors for foot ulcers include:
Heart Disease.
Bunions.
Smoking.
Obesity.
Blood Circulation Issues.
Kidney Disease.
Treating Foot Ulcers
As soon as you notice any unusual skin changes or an ulcer on your foot, you should seek podiatric care from our Commack podiatry as soon as possible at our Hauppauge office. Patients with diabetes need their foot ulcers treated for several different reasons. Treating a foot ulcer early on can help reduce the risk of infection and amputation, improve function, and improve a patient's quality of life. Treatment of all ulcers begins with careful foot and skin care. Our podiatrists offer several conservative and surgical treatment options for foot ulcers. Some of the conservative, nonsurgical treatments include:
Antibiotics.
Topical Wound Care.
Custom Orthotics.
Compression Stockings.
Draining.
Bracing.
If the ulcer worsens, does not heal, or becomes infected, more invasive treatments may be required. At our Commack podiatry center in Hauppauge will evaluate your condition and determine the best course of action to help you recover from your foot ulcer and prevent them from coming back. 
Contact Us
At Foot and Ankle Surgeons of New York, Commack podiatry, is well-versed in managing foot ulcers. Men should always prioritize your foot care and put your best foot forward. Be sure to contact us today to learn more or schedule an appointment! 
---
Diabetes is a prevalent problem that is often undertreated and neglected and can lead to severe problems in the feet and ankles. Since February is National Heart Health Month, Foot and Ankle Surgeons of New York, Commack podiatry, would like to discuss how diabetes can affect your ankles and what you can do to prevent these problems from interfering with your quality of life. 
Diabetic Neuropathy
Those unfamiliar with the complications associated with diabetes may be surprised to learn about the effects high blood sugar can have on the body. Long-term exposure to high blood sugar levels can cause nerve damage in your feet and ankles. The medical term used by a Commack podiatry at our Hauppauge for this damage is neuropathy. Unfortunately, some patients may not notice that anything is wrong until considerable nerve damage has occurred. Some of the symptoms of diabetic neuropathy can include:
Numbness.
Reduced ability to feel temperature changes or pain.
Sharp cramps or pain.
Burning or tingling sensations.
Sensitivity to touch.
Foot problems like ulcers, joint pain, and infections.
Foot and ankle problems are common complications of diabetic neuropathy, but you can prevent several of these issues by maintaining good foot and ankle health. It's essential to check your feet and ankles every day. Check for blisters, bruises, cuts, redness, and swelling. It's also crucial to wear comfortable shoes that fit well and support your ankles.
Edema
Another prevalent ankle problem that can occur with diabetes is swelling in the feet and ankles. Excess swelling of the ankles is generally caused by fluid accumulation in the tissues. This condition is called edema. Many people experience swelling after sitting in one position for extended periods or after eating salty foods, but diabetes can also cause edema. Swollen ankles in people with diabetes are usually a result of the following factors associated with diabetes:
Poor circulation.
Obesity.
Heart problems.
Kidney problems.
Medication side effects.
Venous insufficiency.
Diabetes causes the body to use insulin improperly. Insulin is secreted by the pancreas and helps your cells absorb sugar. When your body doesn't use insulin properly, high blood sugar levels can accumulate and damage the lining of smaller blood vessels and result in poor blood circulation. When blood does not circulate properly, fluid can get trapped in the legs, ankles, and feet. If you experience swelling from diabetes, here are some ways you can manage the fluid in your ankles:
Elevate your feet – Elevating your feet above heart level can reduce fluid retention in your lower body. You can elevate your foot while lying in bed or sitting on a couch. 
Use compression socks – Compression stockings or socks can help you maintain the right amount of pressure in your legs and improve circulation to your lower extremities. 
Stay hydrated – While drinking more water can seem counterintuitive, the more fluid you take in, the more fluid you will expel. The body also holds more fluid when you are dehydrated. Staying hydrated can help improve swelling in your ankles. 
Exercise regularly – Inactivity can increase swelling in the ankles. It's essential to make an effort to move around as much as possible throughout the day. Exercise can help you maintain your weight, improve blood sugar, and promote blood circulation to reduce swelling. 
Contact Us: Commack Podiatry
Manifestations of diabetes in the feet and ankles can affect all body systems, and these issues are, unfortunately, a common occurrence. Having a dedicated team to monitor your condition and advise you on treatment is essential to preserve the health of your ankles. Here at Foot and Ankle Surgeons of New York, Commack podiatry, our team can help treat various conditions and help patients lead healthy and active lifestyles. To learn more about how diabetes can affect the ankles, be sure to contact our team today! 
---
Diabetes can potentially create a perfect storm of health complications. Sometimes these lead to sores or ulcers on the feet that go unnoticed and don't heal. While most foot ulcers heal with proper foot care, one that does not may lead to severe infection, necrosis, or amputation. Since November is National Diabetes Month, our Commack podiatry at Foot and Ankle Surgeons of New York would like to discuss diabetic limb salvage, an effective treatment approach for patients with an at-risk limb. Continue reading to learn more. 
What Is Diabetic Limb Salvage?
Diabetes can cause a dangerous combination of nerve damage and impaired blood circulation that contribute to ineffective wound healing in your lower extremities. High blood sugar levels can also cause damage to the muscle and nerve functions of your feet, causing wounds not to heal normally. As a result, foot ulcers can lead to long-lasting effects like infection, tissue damage, or even foot amputation. Walking around on a damaged foot can also lead to fractures and foot deformities. For diabetic patients, treatment for foot issues can include custom orthotics or surgical options. Diabetic limb salvage is a highly complex process that involves various techniques that share the goal of preserving the limb as much as possible and lowering the risk of future infections. This procedure involves removing any dead tissue and replacing damaged bone so that the entire limb does not have to be amputated and can function properly. If you are a patient with diabetes, any slow-healing wound should be cause for concern. However, you should schedule an appointment with a Commack podiatry for amputation prevention if your wound is:
Swollen or red.
Surrounded by dead, black skin.
Irritated or painful.
Once the limb is saved, patients with diabetes should focus on taking care of it as they would any other part of their body. They must continue to avoid injury and keep track of foot ulcers or sores that might indicate a problem with circulation or nerve damage. Patients may need to take antibiotics for a period of time to prevent future infections.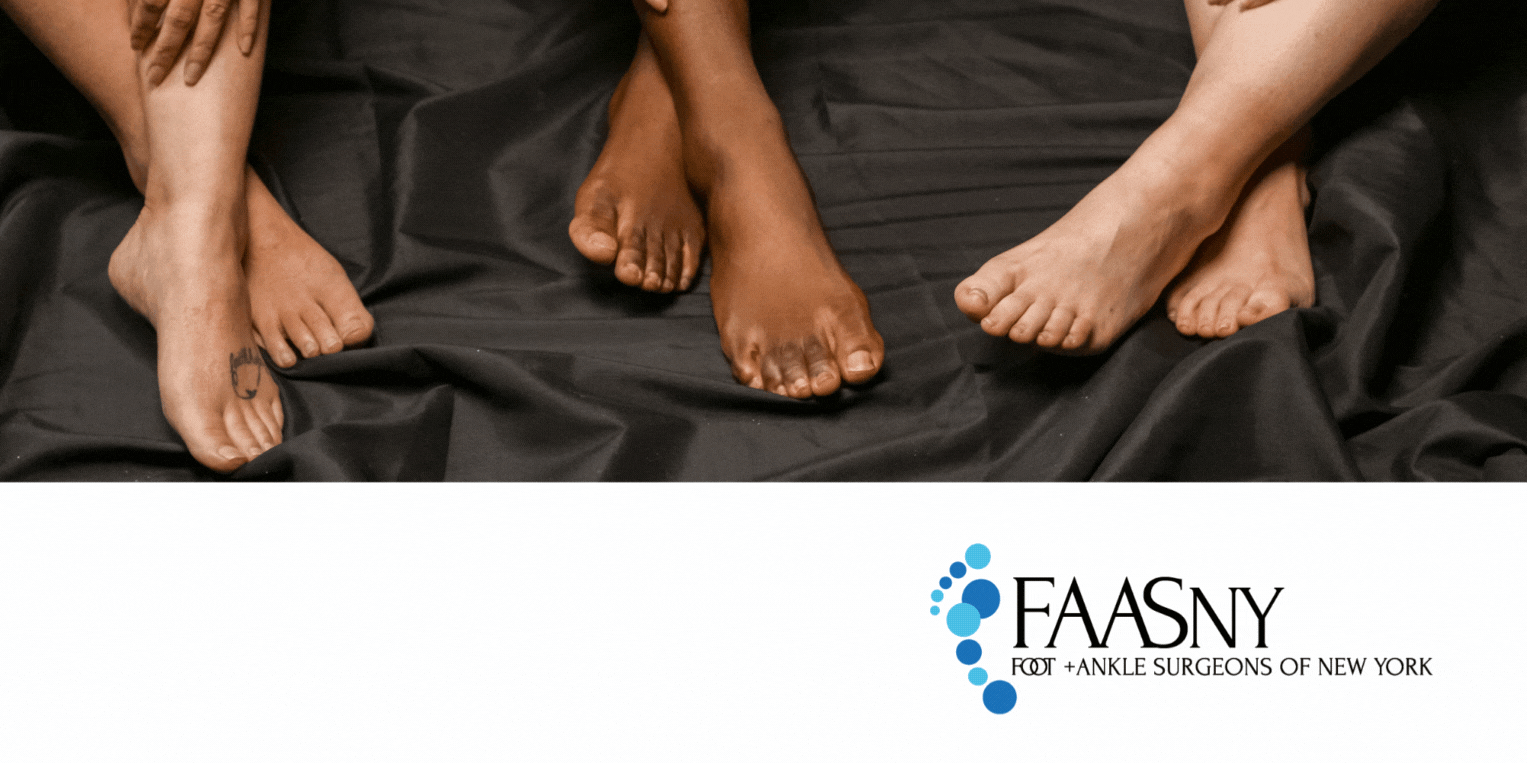 Contact Us
For patients with diabetes, the fear of amputation is very real and very justified. This makes diabetic limb salvage a desirable option to turn this potentially devastating scenario into something far more positive. At Foot and Ankle Surgeons of New York, our team is dedicated to helping diabetic patients preserve and enjoy their limb health. To learn more about diabetic limb salvage, be sure to contact our Commack podiatry today!