[vc_row][vc_column][vc_column_text css=".vc_custom_1562175570871{margin-right: 200px !important;margin-left: 200px !important;}"]
Bunion Surgery In New York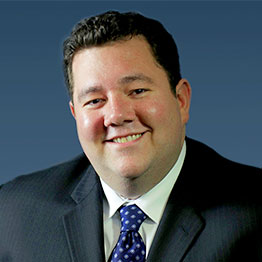 Dr. De Lucia completed his training at the New York Hospital Medical Center of Queens after graduation from New York University and the New York College of Podiatric Medicine. He is dual Board Certified by the American Board of Foot and Ankle Surgery and the American Board of Podiatric Medicine. Our expert of Bunion Surgery New York is here to help you!
Dr. De Lucia is a proud alumnus of Archbishop Molloy High School. Thereafter, he completed his undergraduate education at New York University in the College of Arts and Science with a degree in Psychology while on the Pre-Med track, and his medical degree in Podiatric Medicine and Surgery at the New York College of Podiatric Medicine.
After both his undergraduate and medical school education, Dr. De Lucia's training continued with an advanced Podiatric Medical and Surgical Residency at hospitals such as: North Shore University Hospitals (Forest Hills, Manhasset, & Southside Hospital), Wyckoff Heights Medical Center, South Nassau Communities Hospital and the New York Hospital Medical Center of Queens.
His medical and surgical training consists of four years of advanced specialization in the medical and surgical care of conditions affecting the lower leg, ankle and foot, with a residency foundation based on an appreciation and applications of general medicine.
Throughout his training, as well as currently, Dr. De Lucia participates in continuing medical education in several areas of foot and ankle surgery including external ring fixation, limb salvage, reconstructive surgery of the lower extremity, pediatric foot and ankle surgery, biomechanics, lower extremity trauma, joint replacement surgery, internal fixation, arthroscopic surgery and microsurgery.
Dr. De Lucia is a Fellow of the American College of Foot & Ankle Surgeons and a Diplomate of the American Board of Podiatric Medicine.
He is a proud member of the American Podiatric Medical Association (APMA), and New York State Podiatric Medical Association (NYSPMA).
Dr. De Lucia has served as the New York State Chapter President of the APMA Young Physician's Division, as well as a Past-President of the Queens County Division for the New York State Podiatric Medical Association.
Dr. De Lucia is an Honorary Police Surgeon of the New York City Police Department (NYPD), as well as a Police Surgeon of the New York State Fraternal Order of Police and the New York State Trooper's Benevolent Association, as well as the Amtrak Police FOP.
His interests extend to all areas of podiatric care, both medical and surgical for all ages of patients who require comprehensive and specialized care of the foot and ankle. His areas of particular interest are lower leg, foot and ankle trauma surgery, reconstructive surgery of congenital deformity, as well as adult and pediatric flatfoot reconstruction.
Dr. De Lucia is fluent in Italian and conversant in Spanish.
He holds hospital and medical facility appointments at the New York Presbyterian Queens Medical Center, Northwell Health System hospitals such as: North Shore University Hospitals of Forest Hills and Manhasset, Long Island Jewish Medical Center, LIJ Valley Stream Hospital, Southside Hospital, Lenox Hill Hospital and NYU-Winthrop University Hospital.
About FAASNY
Our practice philosophy is to examine patients on the whole rather than simply from the ankle downward. Many diseases first present themselves in the lower extremities, just as they may also in the later stages. A specialist, therefore, must always be able to think like a generalist…while still being a specialist. We are a group of professional, empathic and interested practitioners who specialize in all conditions of the lower extremity within an inviting and brand new state of the art office setting. Our office staff is cheerful, up to date and eager to assist you in all of your needs outside of the exam room.
Since the very early days of our training, each of us has discovered the love for our profession and the absolute art that medicine and surgery can, and should always be.
We thank you in advance for your consideration in providing us with the absolute privilege of treating your conditions.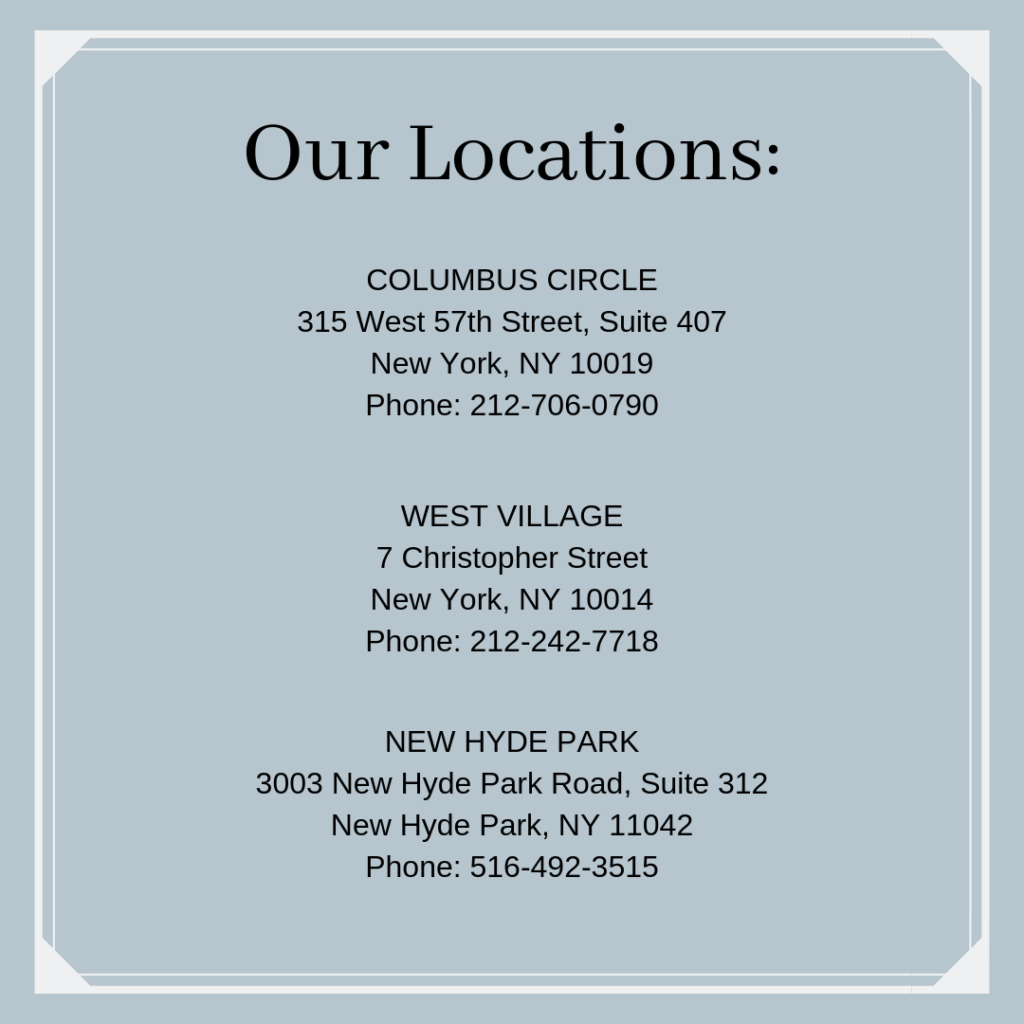 BUNION PREVENTION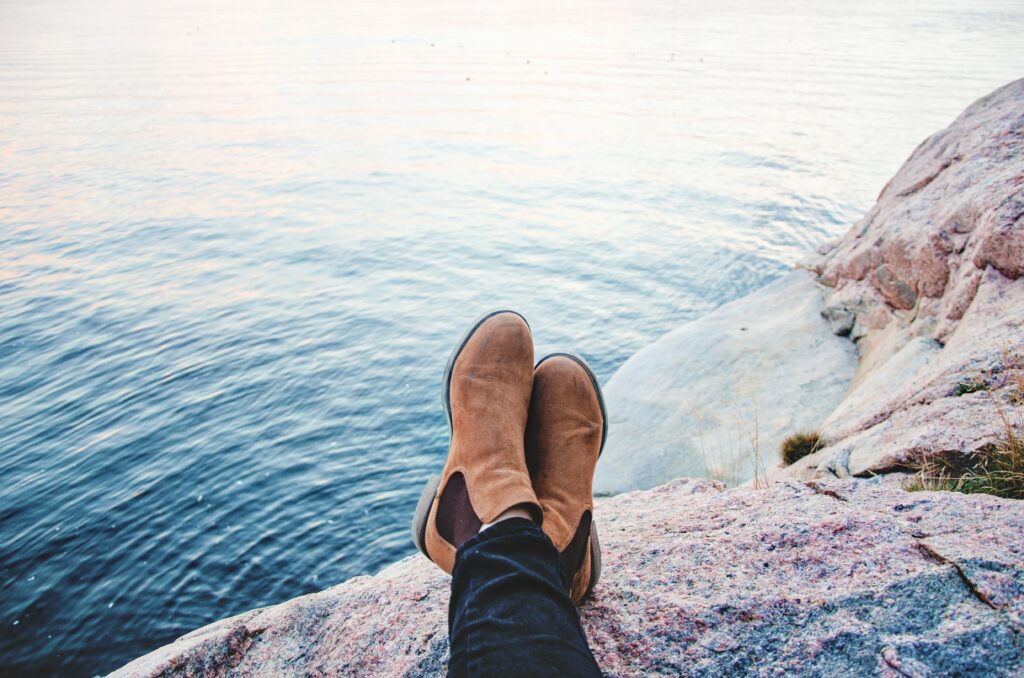 The joint where your big toe and foot meet is referred to as the metatarsophalangeal joint. A bunion is a bony bump that forms on that joint, as your big toe will start to point in the direction of your other toes. A bunion's growth is gradual and can oftentimes move to the top of the neighboring toe as it progresses. Other than the obvious bump on the joint, symptoms may include pain, swollenness, or redness. In some cases, the skin covering the bunion becomes hardened or a callus may even form. A bunion may make it difficult to move your toes, especially your big toe. If you or someone you know has a bunion, schedule a visit with our podiatrist for Bunion Surgery New York. At Foot and Ankle Surgeons of New York, we can help treat your pesky bunions and give you tips on how to prevent them from developing in the future.
Although the exact causes of bunions remain unknown, there are a few factors that may influence its development, including:
Genetics.
Injuries to the foot.
Flat feet.
Improper fitting shoes.
Arthritis.
Bunions usually aren't too problematic. However, some possible complications may arise if you do not get your bunion surgically corrected, such as:
Bursitis – When your bursae (which are tiny fluid-filled pads) become inflamed. This can cause pain in that specified area.
Hammertoe – Your neighboring toe may begin to develop an abnormal bend, causing pain and pressure.
Metatarsalgia – The ball of your foot may become inflamed, leading to pain.
If you find that you are suffering from the complications of a bunion, contact us for Bunion Surgery New York.
HOW CAN YOU PREVENT A BUNION?
While bunion development is not what we are thinking about regularly, taking care of your feet sooner rather than later can pay dividends in the future. However, not all young adults are worried about their future-selves taking a trip to the podiatrist. With that being said, here are a few ways you can help prevent the condition in the later stages of your life:
Keep track of your foot shape, especially if bunions are genetic for your family.
Exercise your foot! Try to pick up small objects, such as a pencil or pen, with your toes.
Wear proper shoes. If your shoes are too tight, they are going to pinch your toes together, which is bad for the development of bunions. Wearing high heels or pointed-toed shoes should be avoided or worn in moderation, as this can also lead to the development of bunions.
At Foot and Ankle Surgeons of New York, we are dedicated to being the best at treating your needs. Do you and your bunions both a favor and schedule an appointment with us to discuss your Bunion Surgery New York today!
BUNION TREATMENT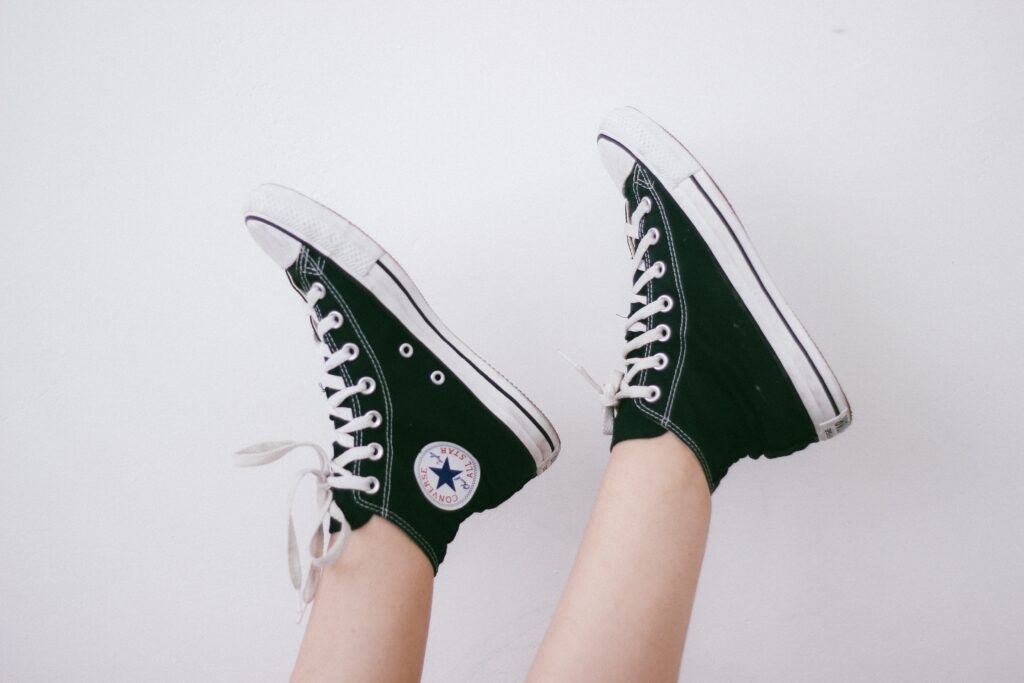 A bunion is a deformity of the big toe that is characterized by the outward pointing of the big toe, and a prominent bump that forms on the inside of the foot. It can cause foot pain, difficulty wearing shoes, and is unfortunately fairly common. Bunions occur most commonly in women, and the risk of developing a bunion increases with age. Despite the condition being an uncomfortable development, there are several options that a foot surgeon can provide a patient, including Bunion Surgery New York. Foot and Ankle Surgeons of New York can help relieve your pain with our team of expert physicians.
CAUSES OF BUNIONS
Bunions have a variety of causes, and the source is not always apparent. A bunion is formed by a force or stress that pushes the big toe against the second toe, causing the joint to swell and stick out. Some causes thought to cause or contribute to bunion growth are:
Genetics.
Repeated wearing of Ill-fitting footwear.
Stress on the foot from a medical condition such as arthritis.
BUNION SYMPTOMS
Some symptoms related to bunion growth that may indicate it's time to seek medical attention include:
Swelling, redness, or soreness around your big toe and the bunion.
A visible bump on the toe joint.
Corns or calluses that may develop on the big toe or the second toe.
Pain that occurs continuously or intermittently.
Restriction of movement in the big toe, mainly if the bunion is caused by arthritis.
There are both conservative and surgical treatments for bunion growth, and the treatment that is right for you ultimately depends on the severity of your bunion and your doctor's professional recommendation. Surgical interventions are often only recommended after all other alternatives have been exhausted, or if the condition is particularly severe.
NON-SURGICAL INTERVENTIONS:
Keep the area comfortable, while also wearing comfortable shoes and rotating different pairs. This helps reduce the stress of particular regions of the foot. It is recommended that narrow shoes are avoided. Extra comfort can be added by using over the counter bunion pads and shoe inserts.
Taping the toe into the proper position. Your doctor can help you learn how to tape your foot into a normal position, which may help alleviate discomfort.
Icing the area after wearing shoes can help reduce pain, soreness, and inflammation.
SURGICAL INTERVENTIONS:
Removal of swollen tissue from the big toe joint.
Straightening of the toe joint, which may include removal of part of the bone.
Realignment of the bones of the feet and your big toe.
Joining the areas of the joint permanently.
Treatment of bunions can significantly improve your quality of life. Painfulness, soreness, and inflammation can make everyday tasks difficult. Here at Foot and Ankle Surgeons of New York, our Bunion Surgery New York will reduce your pain and rid you of your painful bunion. Contact us today to learn more about our Bunion Surgery New York.
CAUSES OF BUNIONS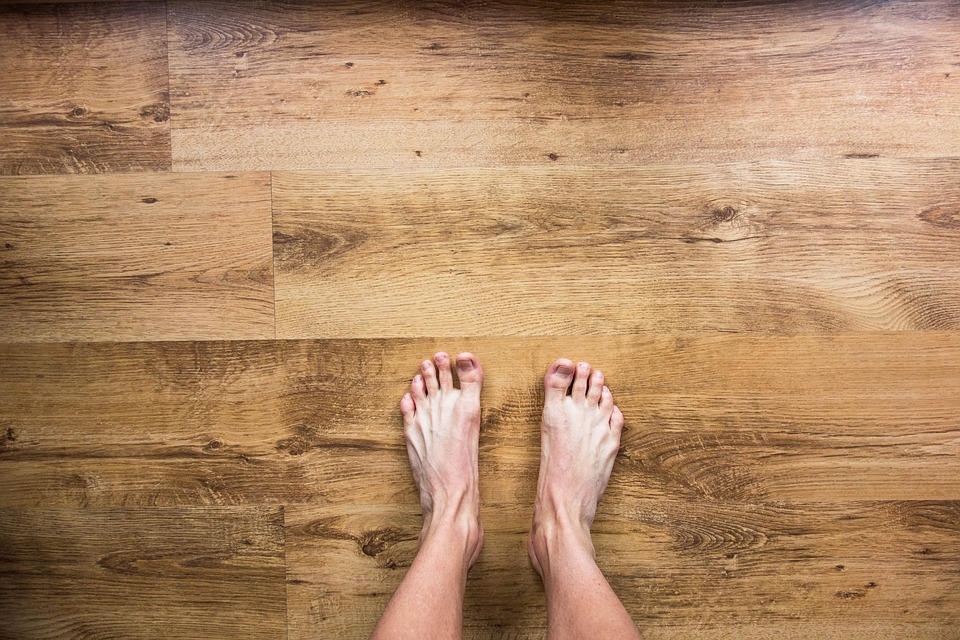 Have you recently noticed an enlargement near the inner joint around your big toe? If this is the case, you may be suffering from bunions. While this change may be visible, other changes may have occurred that you are unable to see. At Foot & Ankle Surgeons of New York, we can perform Bunion Surgery New York if severe bunions become present in your life.
WHAT ARE BUNIONS?
If you have noticed an enlargement on your big toe, it is actually a misalignment of the joint at that location. The enlargement can also be the result of additional bone formations. This deformity will cause the big toe to point outward as well as rotate towards the smaller toes. The enlarged joint can become inflamed and pain-filled as a result of bunions.
SYMPTOMS
Bunions can occur with or without symptoms. One of the early symptoms that may be present is a pain in the big toe when you are walking or simply just wearing shoes. You also may notice blisters and calluses beginning to form as a result of the deformity. Redness, joint stiffness, and tenderness are also symptoms you may experience when dealing with bunions.
CAUSES OF BUNIONS
A variety of things can lead to bunions, including:
Genetics
Rheumatoid arthritis
Improperly fitting shoes
Trauma (sprains & fractures, although a less common cause)
The Foot & Ankle Surgeons of New York can discuss with you what may be causing your bunions and what to do next.
TREATMENT OPTIONS
There are ways to treat bunions without Bunion Surgery New York. Shoe modifications can be made, and you could also be instructed to wear a splint to correct the misalignment. Anti-inflammatory medication can also be taken to help reduce the swelling that is present and aide in pain relief. If these remedies do not help, surgery may be the only option. It is usually an outpatient process and patients can walk immediately without the need for crutches.
Bunions can cause a real issue when it comes to walking. It is nearly impossible to get anything done when you can't walk without pain, so clearly, the issue needs to be corrected in a timely manner. The Foot and Ankle Surgeons of New York can help with this. We can diagnose the problem and begin treatment in a quick and simple fashion. Please contact us today to learn more about our Bunion Surgery New York.
FREQUENTLY ASKED QUESTIONS ABOUT PODIATRISTS:
CAN A PODIATRIST DO SURGERY?
A podiatrist does have the ability to do surgery, as well as reset any broken bones, prescribe medication, and order or conduct lab tests or x-rays. 
WHAT ARE THE COMMON CONDITIONS TREATED BY PODIATRISTS?
A podiatrist is a healthcare professional that deals mainly with the feet and lower limbs. They have the ability to diagnose and treat related conditions, as well as prevent or correct any deformities. They can help relieve you of pain in these areas, treat infection, or even help with mobility.  
WHEN SHOULD I VISIT A PODIATRIST?
You should schedule an appointment with a podiatrist if any of the following pertain to you. You have persistent swelling or pain in your foot or lower limbs that have not reduced or gone away with two to five days. You often experience a burning, numbing, or tingling feeling at the bottom of your foot.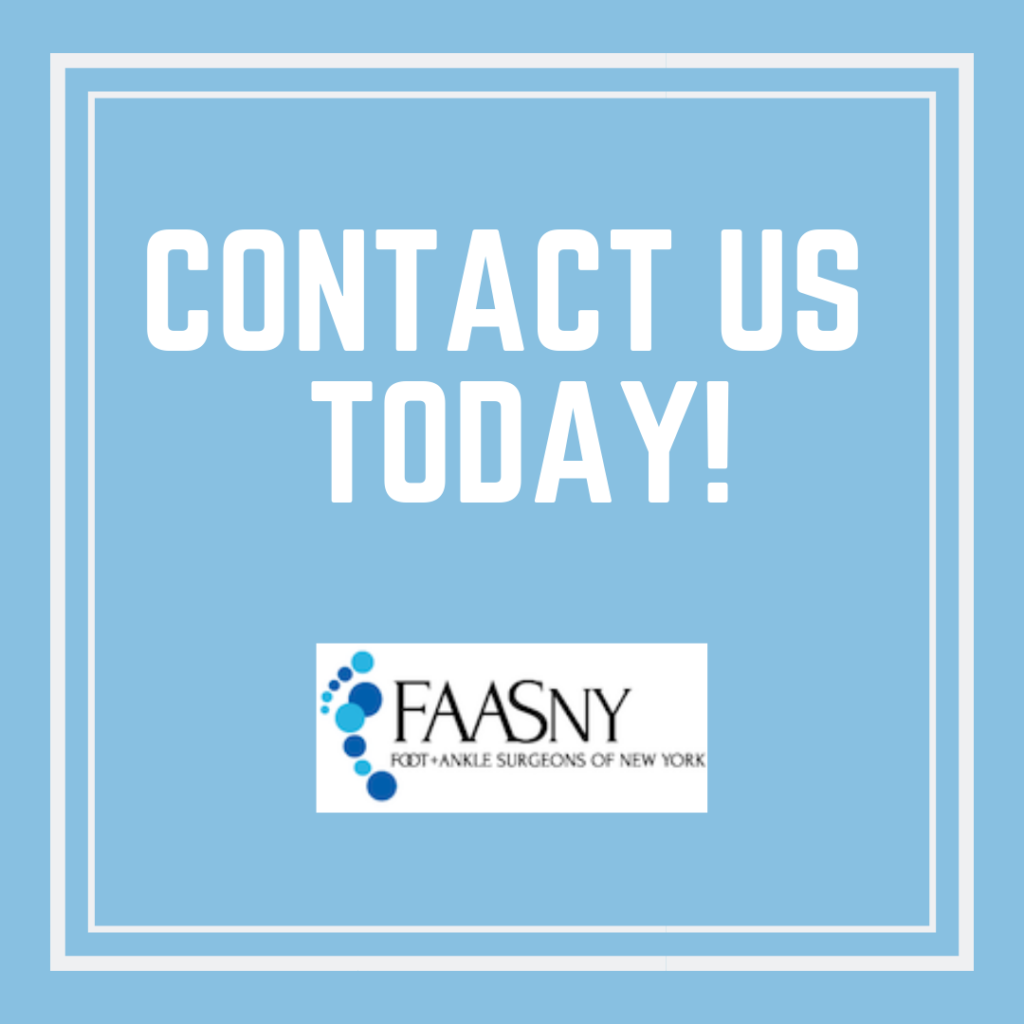 [/vc_column_text][/vc_column][/vc_row]