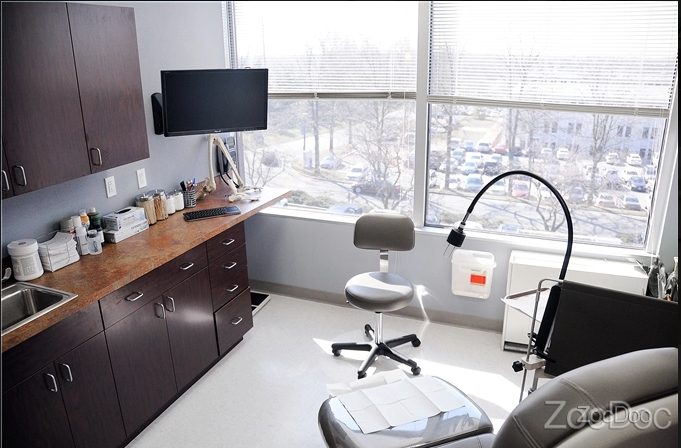 Our foot and ankle surgeons and podiatrists in NYC and Long Island are dedicated to providing the best in surgical and non-surgical treatments
for orthopedic conditions affecting the foot and ankle.
All our doctors are extensively trained in the diagnosis and treatment of diseases and conditions of the lower leg, ankle and foot.
We treat conditions including heel pain and plantar fasciitis, arch pain, bunions, hammertoes, arthritis, tendinitis, fractures and sprains of the foot and ankle. We also specialize in surgical and non surgical treatment of diabetic problems affecting the foot including diabetic ulcers and Charcot foot. We provide custom orthotics and shoes.
Our practice philosophy is to examine patients on the whole rather than only from the foot and ankle. Many diseases present initially in the lower extremities, just as they may also in the later stages. A specialist, therefore, must always be able to think like a generalist–while still being a specialist. We are a group of professional, empathetic and interested practitioners who specialize in all conditions of the lower extremity within an inviting and state of the art office setting. Our office staff is cheerful, up to date and eager to assist you in all of your needs outside of the exam room.
Since the very early days of our training, each of us have discovered the love for our profession and the absolute art that medicine and surgery can and should always be.
Office hours by appointment
Emergency referrals and walk-in appointments are welcomed
Friendly, accommodating staff
Locations in New York, Manhattan, and Long Island
Handicap Access Standard
MANHATTAN
LONG ISLAND
Lake Success
3003 New Hyde Park Road, Suite 312
New Hyde Park, NY 11042

P: 1-866-FAASNY1 Ext 801
F: 866-322-7691
NEW YORK
Westchester
465 Columbus Avenue
Suite 140
Valhalla, NY 10595
F: 866-322-7691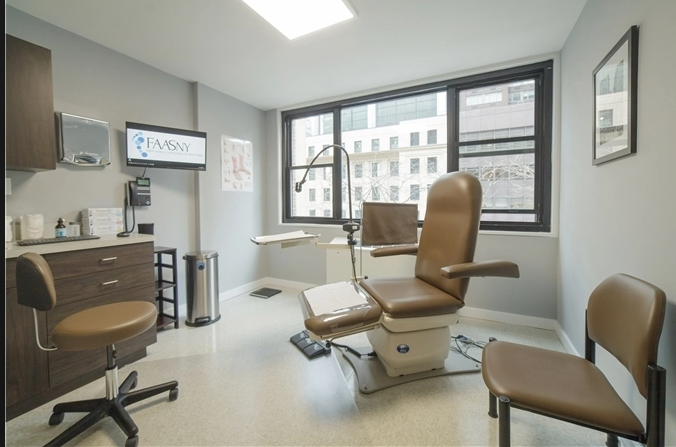 WE ACCEPT MOST INSURANCE PLANS
Anthem
BlueCross BlueShield
Empire Plan NYSHIP
Fidelis
HealthPlus
Oxford
Oscar
1199
Worker's Compensation
Aetna
Cigna
EmblemHealth/ GHI
Healthfirst
Magnacare
United Healthcare
Medicare/AARP
No Fault
We do NOT accept: HIP, UHC Community Plan, or Wellcare
If you do not have health insurance, you can still get services. Please contact office for further information.
---
The spring season is an opportune time to renew your passion for sports and outdoor activities. Many athletes transition to spring activities in the competitive sports landscape without considering the risk of sports-related foot and ankle injuries. The Foot and Ankle Surgeons of New York, ankle surgeon in Commack NY, staff encourages athletes to take the necessary precautions to prevent injuries and stay on the field competing with their teammates. Continue reading to discover some valuable tips for preventing foot and ankle injuries this spring!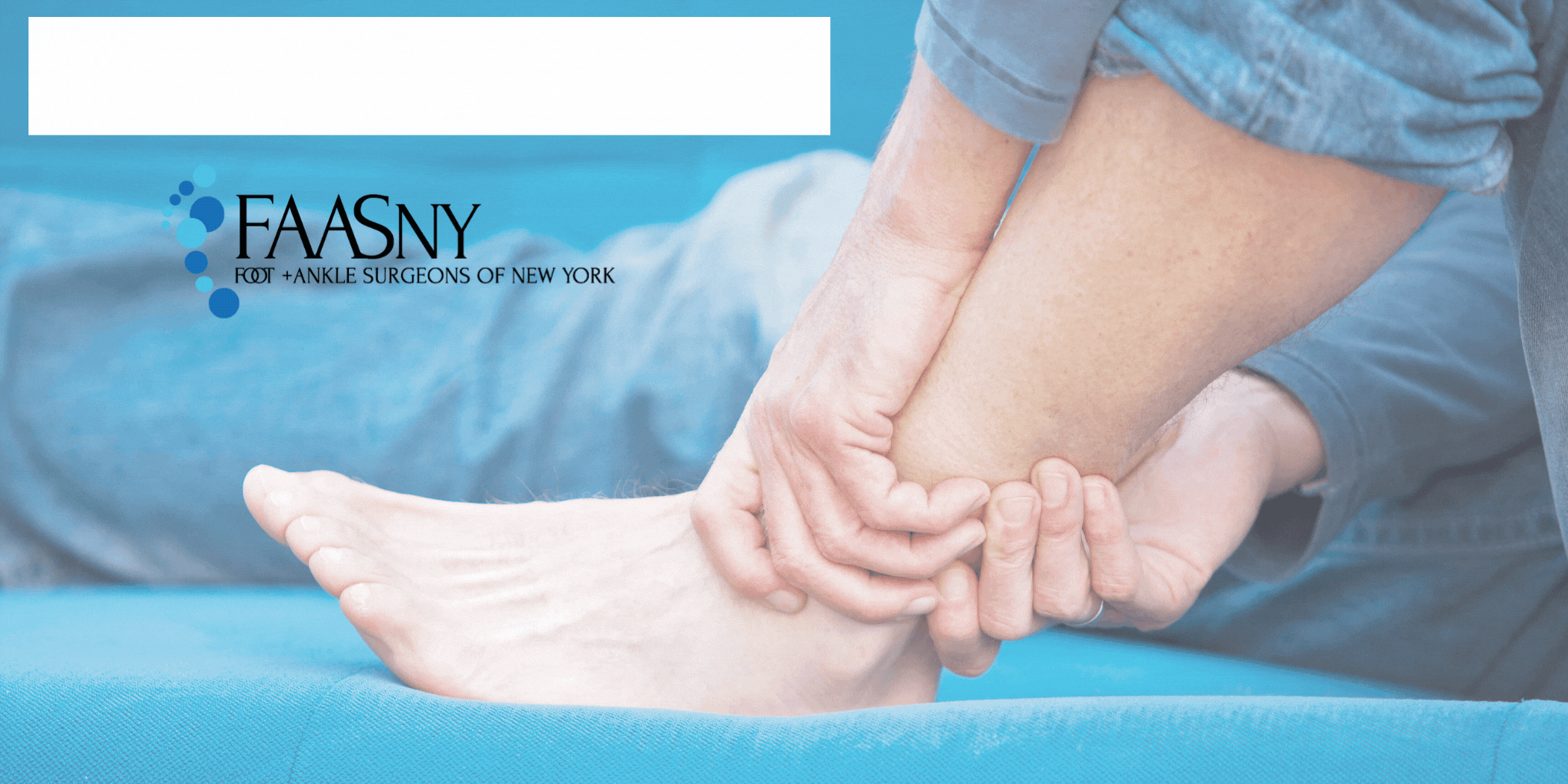 Preventing Spring Sports Foot and Ankle Injuries
While sports injuries can occur during any season, the transition from winter to spring sports can bring forward different concerns and potential injuries. These injuries involve soft tissues, such as plantar fasciitis, muscle strains, tendinitis, and ligament strains. Fractured or dislocated bones can also show up during this time. Here are some tips from our podiatrists at Foot and Ankle Surgeons of New York for keeping your feet safe during spring sports participation:
Warm Up – Many spring sports injuries are caused by cold, stiff muscles that can't perform the required activities. Make sure to warm up before every practice or game to boost circulation to your feet and ankles and avoid injury.
Proper Footwear – Wearing the right shoes for your specific sport and feet is imperative for injury prevention. Athletic shoes are designed for the particular movement of your sport and stability. However, poorly fitting shoes don't provide adequate protection and support, increasing your risk for injury.
Technique – Focusing on your technique and avoiding twisting movements and awkward landings can help you prevent muscle strains and broken bones.
Contact Us
At Foot and Ankle Surgeons of New York, ankle surgeon in Commack NY, we want spring athletes to stay safe while having fun. We can examine your feet and ankles before the start of the season to help you avoid problems that would make you more vulnerable to injuries. Should you suffer an injury this spring, our team can provide high-quality treatment to get you back on the field with your teammates. Contact our podiatry office today to request an appointment and put your best foot forward for the spring sports season!
---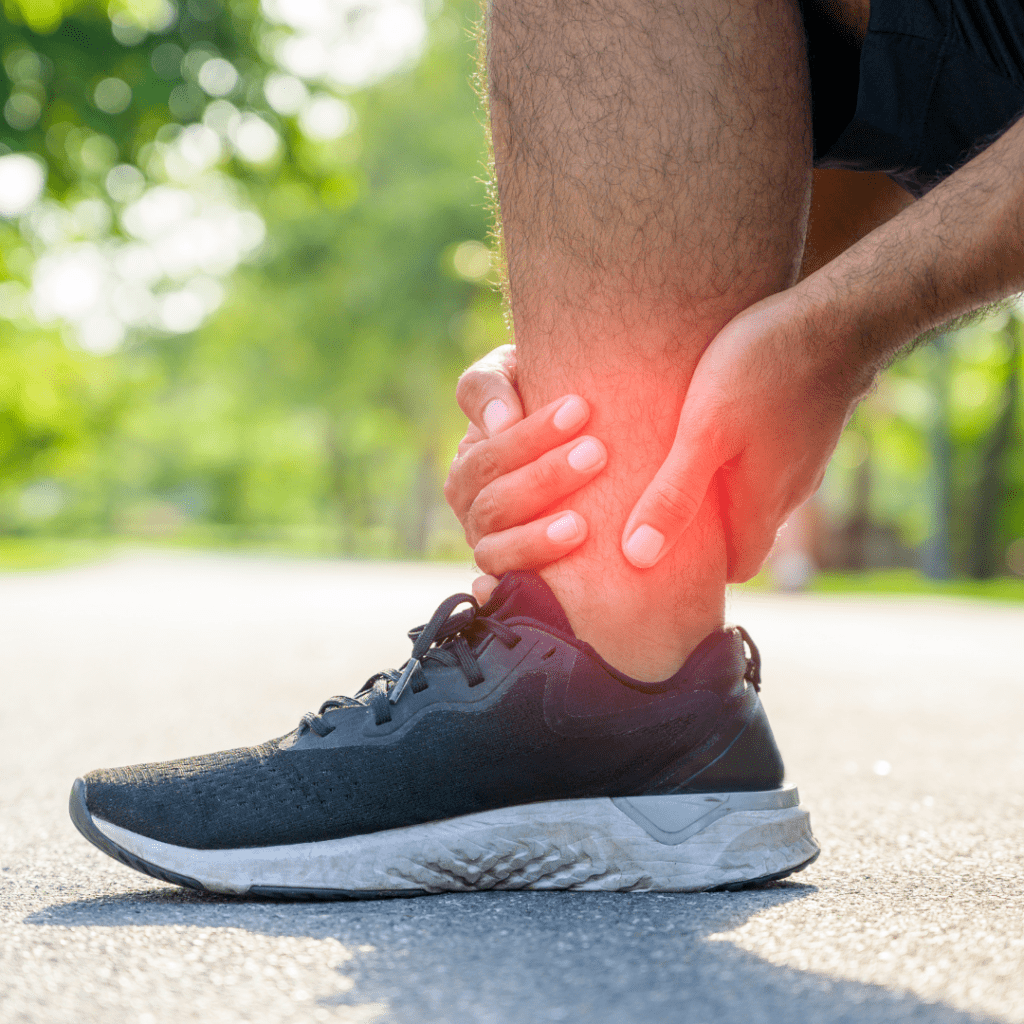 Fractures are among the most prevalent problems we treat at Foot and Ankle Surgeons of New York, ankle surgeon in Commack NY. The ankle is highly susceptible to injury because of the stress placed on the joint when running, walking, or jumping. Even a small abnormal twist or incorrect landing can cause a fracture. While ankle fractures, in some cases, can heal on their own, surgery may be necessary in order to prevent long-term complications. Continue reading to learn some signs that you may need surgery.
Do I Need Surgery For An Ankle Fracture?
The ankle supports the body's weight, making it one of the most common joints to injure and/or fracture. Anything from minor trips and ankle twists to severe accidents can lead to an ankle fracture. Most ankle fractures can be treated in a cast or boot and also may require the use of crutches. However, if your ankle fracture is found to be unstable with displacement of the bones or if you sustain an open fracture, the ankle requires surgical repair. Our ankle surgeon in Commack NY may recommend different ankle procedures depending on the nature of the injury and fracture. Some include:
Closed reduction: relocating the joint back into alignment and subsequent placement of a splint / cast without skin incisions
External fixation: the use of pins / wires / rods external to the skin to realign the joint. This often is done before internal fixation
Open reduction and internal fixation: the surgical process of opening the ankle and repositioning the displaced bones and securing the correction with plates and screws
If your injury requires surgery, the main goal of your procedure is to reposition the bones of the ankle so it can heal in the optimal position. It's also crucial for the joint to be realigned surgically to reduce the chances of developing arthritis and joint stiffness. Once the ankle has fully healed, post-surgical treatments and rehabilitation can help strengthen the joint and restore normal movement.
Contact Us
Making the decision to undergo ankle surgery can seem daunting. Our dedicated staff at Foot and Ankle Surgeons of New York, ankle surgeon in Commack NY, will determine the best course of treatment for your ankle fracture and, if necessary, perform surgery to get you back to optimal health. To learn more about surgery for ankle fractures, contact us today.
---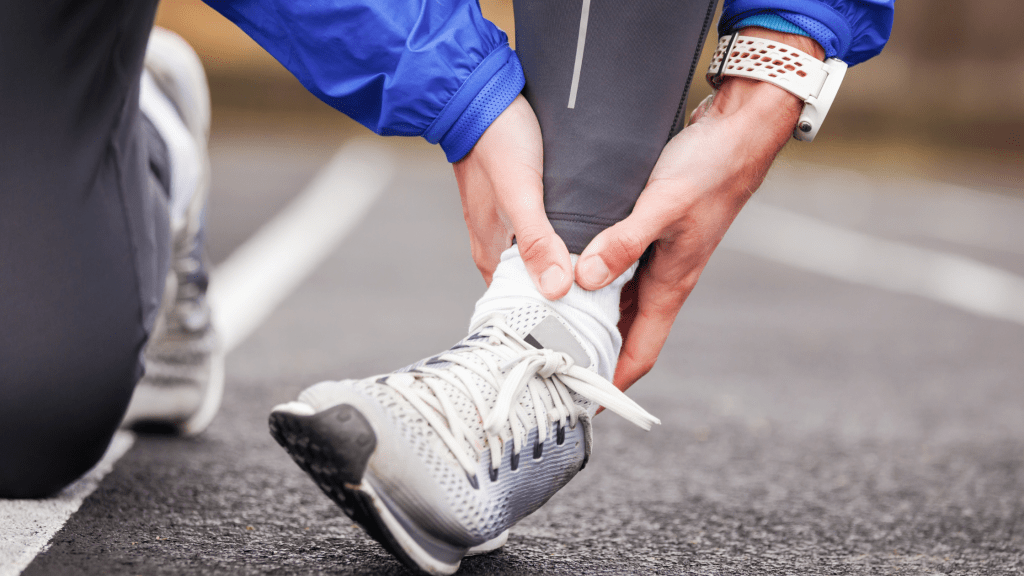 It's so easy to forget about your foot and ankle health when they're bundled up in socks and boots over the winter. However, foot and ankle injuries are prevalent issues during the colder months. The podiatrists at Foot and Ankle Surgeons of New York, ankle surgeon in Commack NY, provide various foot and ankle care services to help you achieve optimal health year-round. Continue reading to discover our favorite winter weather tips to protect your feet and ankles.
Winter Weather Tips
Moisturize Your Skin
Indoor heating and dry winter air are catalysts for dry, cracked skin on your feet and heels. Cracks in your skin can cause pain and allow easy access for infections to enter your foot. You can protect your feet and treat dry skin by applying moisturizer to your feet after bathe. Avoid putting too much moisturizer between the toes, as the moisture can get trapped and lead to infection.
Wear Proper Footwear
Wintertime slips and falls often result in an ankle sprain or broken bone. Your winter footwear should keep your feet warm and protect your ankles. Boots with rubber soles and deep grooves are best for walking in slick conditions. Water-resistant and insulated footwear can serve as a barrier between your feet and the elements and protect you in frigid temperatures.
Keep Your Feet Dry
Trekking through snow and sleet can cause your feet to become damp. Wearing moisture-wicking socks will keep your feet dry from internal wetness, and water-resistant shoes can protect external weather that can cause dampness. Remove your wet socks and shoes quickly, and let your boots dry out before reusing them.
Contact Us
It's essential to keep your feet healthy and happy during the winter season. Be sure to contact Foot and Ankle Surgeons of New York, ankle surgeon in Commack NY, today to discover more winter foot care tips or request an appointment!
---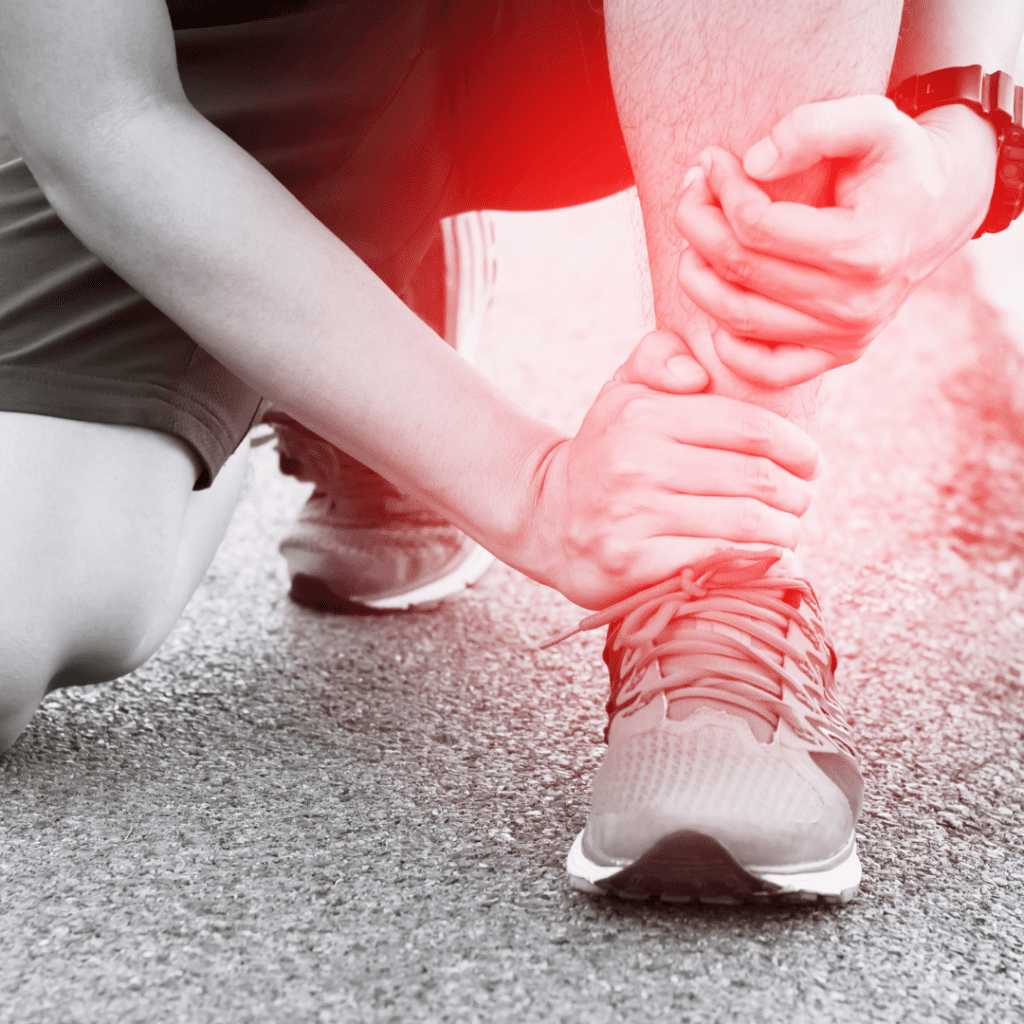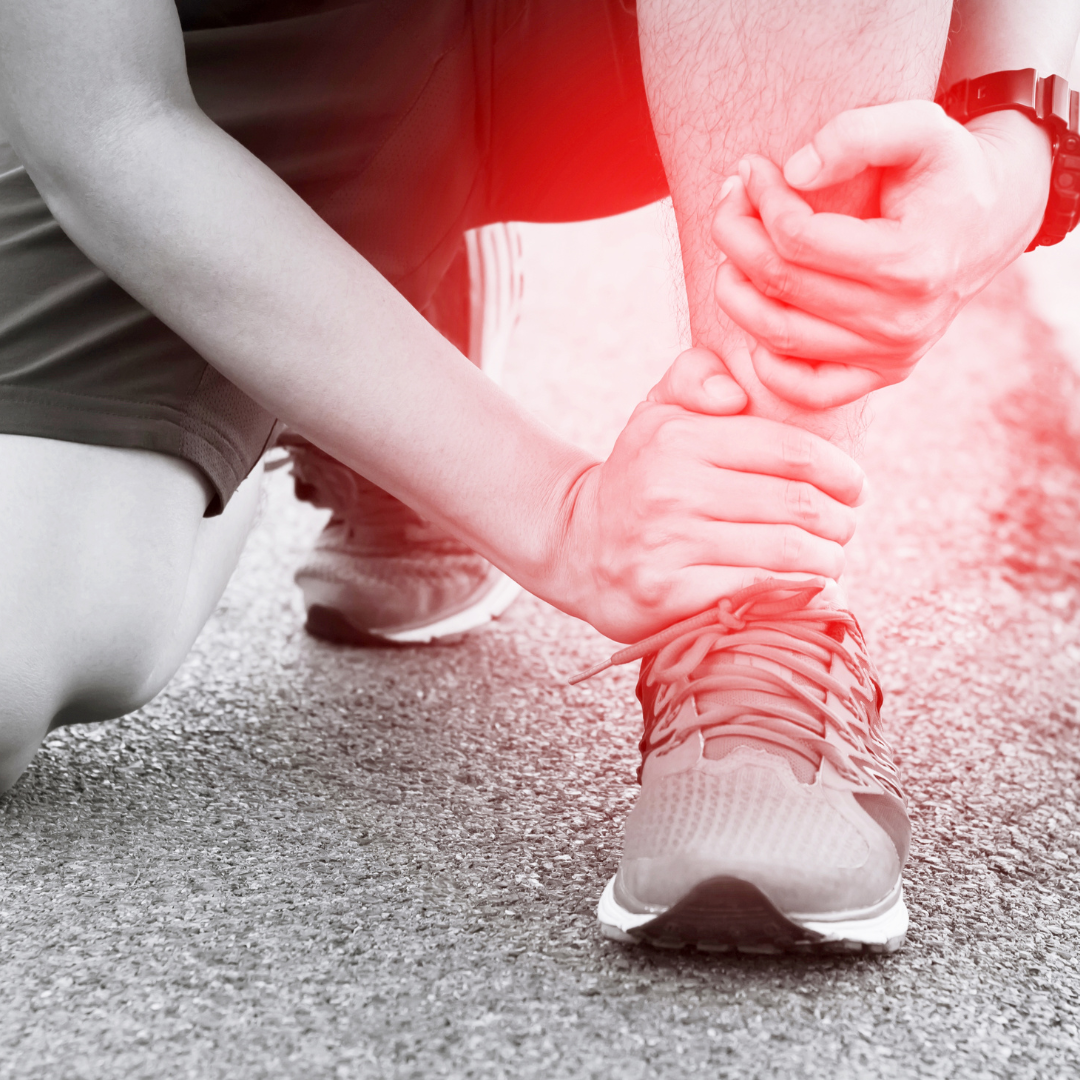 When your ankle is hurting and keeping you from performing at your best, it's not only painful but frustrating. If every step is painful, our ankle surgeon in Commack NY at Foot and Ankle Surgeons of New York can help you find relief! Please continue reading to discover some of our treatments for ankle pain relief. 
Treatment for Ankle Pain Relief
Ankle pain can stem from various conditions, such as a sprain, strain, arthritis, and tendonitis.
When you hurt your ankle, acting fast is essential to prevent this issue from worsening. Fortunately, there are several remedies for ankle pain. Here are some of the most effective treatments to help with a sore ankle:
Medication – The ankles get a lot of use throughout the day, making them a prime area for inflammation to occur. Anti-inflammatory pain medications can help reduce your swelling and pain. An injury like a sprained ankle is not severe, so pain medications can help reduce your symptoms.
Rest, Ice, Compression, Elevation (RICE) – The RICE method is an effective conservative treatment for ankle pain. It's best to begin this technique immediately after your injury or pain starts to reduce the body's natural inflammatory response.
Supportive Footwear – It's essential to wear shoes that provide adequate support for your feet and ankles, especially when playing sports.
Surgery – A wide variety of ankle surgery procedures can help reduce pain from more severe injuries or conditions. Our ankle surgeon in Commack NY can evaluate the source of your pain and determine the correct procedure to relieve pain and restore functionality. 
Most causes of ankle pain can be treated with conservative methods, but surgery may be your best option when these approaches fail to yield results. Our experts will help determine the best way to relieve ankle pain.
Contact Us
Ankle pain can be disruptive to your daily routine, but our ankle surgeon in Commack NY is here to help. Foot and Ankle Surgeons of New York will evaluate the root cause of your ankle pain and determine the best course of action to get you back on track toward a pain-free lifestyle. Be sure to contact our office today to learn more and schedule an appointment!