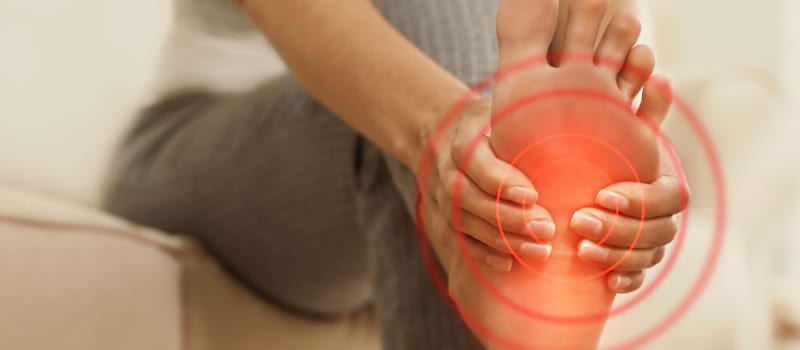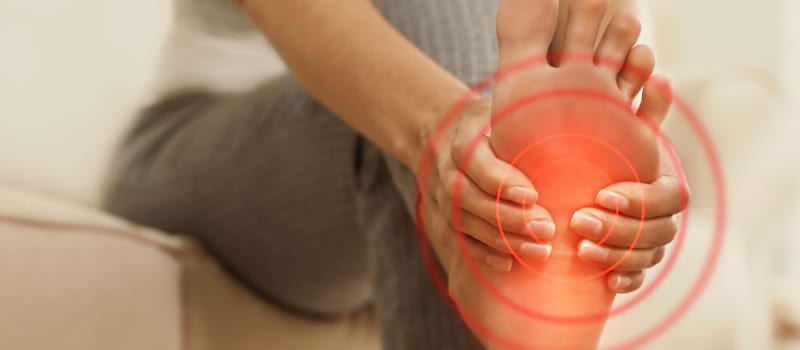 Have you noticed a strange feeling in between your toes as you walk? If you look down at your feet and do not notice anything too out of the ordinary, you could be dealing with Morton's neuroma. The podiatrist in NYC at Foot and Ankle Surgeons of New York has extensive experience with all foot-related problems and will determine whether a neuroma is to blame for your discomfort. Please continue reading to learn more about how we address Morton's neuroma. 
What is Morton's Neuroma?
Morton's neuroma is a benign but painful tumor composed of nerve tissue that develops between the third and fourth toes. This condition involves a thickening of tissue around one of the nerves leading to your toes, and the extra tissue compresses the nerve and can cause symptoms like:
Burning pain.
Tingling or numbness in the toes.
Swelling.
Feeling as though there is a rock in your shoe or your sock is bunched up.
Morton's neuroma can develop for several reasons, including high-heeled shoes that crowd the toes or foot abnormalities like flat feet, high arches, or bunions. If our podiatrist in NYC diagnoses Morton's neuroma in your foot, several treatment options are available.
Treating Morton's Neuroma
Initial treatment for Morton's neuroma will involve more conservative treatments, such as wider shoes or custom orthotics. Some patients may find relief after receiving steroid injections into the painful areas. However, if your Morton's neuroma does not respond to conservative methods, our podiatrist in NYC may recommend a surgical solution. Decompression surgery can be an effective treatment. During this procedure, our surgeon will relieve pressure on the nerve by cutting nearby structures. An alternative approach is the removal of the growth. While this procedure is typically successful, it can potentially result in permanent numbness in the affected toes. These procedures are usually performed on an outpatient basis, but you may be required to stay off your feet to allow for proper healing. Our team will carefully evaluate your condition to determine the best course of action to address Morton's neuroma.
Contact Us
There are several effective solutions for treating Morton's neuroma. The podiatrist in NYC at Foot and Ankle Surgeons of New York will work with you to figure out which option is best for you. To learn more about this procedure or to schedule an appointment, contact our office today!