Taking care of our feet is essential for maintaining overall health and mobility. As one of the busiest parts of our body, our feet are prone to various problems. In this blog post, we will explore common foot problems, their causes, and effective preventive measures, with insights from a podiatrist.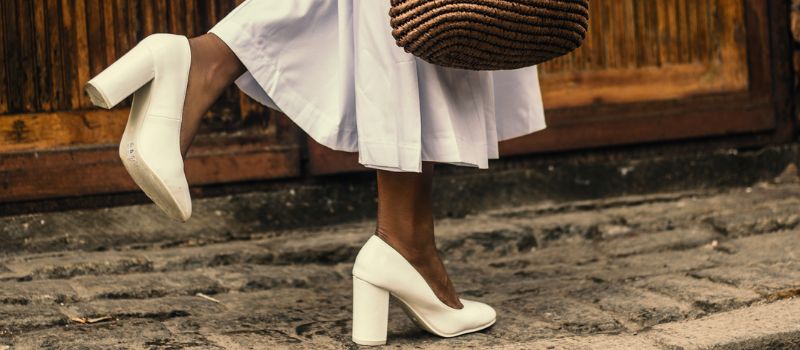 Plantar Fasciitis: Plantar fasciitis is a common condition that causes heel pain and discomfort. It occurs when the plantar fascia, a ligament that supports the arch of the foot, becomes inflamed or strained. Causes of plantar fasciitis include excessive running or walking, improper footwear, obesity, and high arches. To prevent this condition, it is crucial to wear supportive shoes, maintain a healthy weight, stretch the feet and calves regularly, and avoid overuse.
Bunions: Bunions are bony bumps that develop on the joint at the base of the big toe. They often result from abnormal foot structure, wearing tight shoes, or high heels. To prevent bunions, choose shoes that provide ample room for toes to move freely, opt for low-heeled shoes, and avoid pointy or narrow footwear. Additionally, practicing foot exercises to strengthen the muscles around the toes can help maintain proper alignment.
Ingrown Toenails: Ingrown toenails occur when the edges of the toenail grow into the surrounding skin, causing pain, swelling, and infection. To prevent ingrown toenails, trim your nails straight across, avoiding rounded or pointed edges. Wear shoes that fit properly and don't squeeze the toes. If you experience recurring ingrown toenails, seek professional care to ensure proper trimming and prevent complications.
Athlete's Foot: Athlete's foot is a fungal infection that commonly affects the skin between the toes. It causes itching, redness, and scaling. To prevent athlete's foot, keep your feet clean and dry, especially between the toes. Wear moisture-wicking socks and breathable shoes. Avoid walking barefoot in public places, and use antifungal powder or spray if necessary. Changing socks regularly and allowing shoes to dry thoroughly can also help prevent the infection.
Corns and Calluses: Corns and calluses are thickened areas of skin that form due to repeated friction or pressure. They often develop on the soles of the feet or over bony areas. To prevent corns and calluses, wear well-fitting shoes with cushioned insoles, use protective padding to reduce friction, and moisturize your feet regularly. Avoid excessive pressure or rubbing on the feet and consider consulting a podiatrist for professional care.
Understanding common foot problems and their preventive measures is crucial for maintaining healthy and pain-free feet. By following proper foot care practices, wearing suitable footwear, and seeking professional help when needed, you can minimize the risk of foot problems and enjoy better foot health and overall well-being.