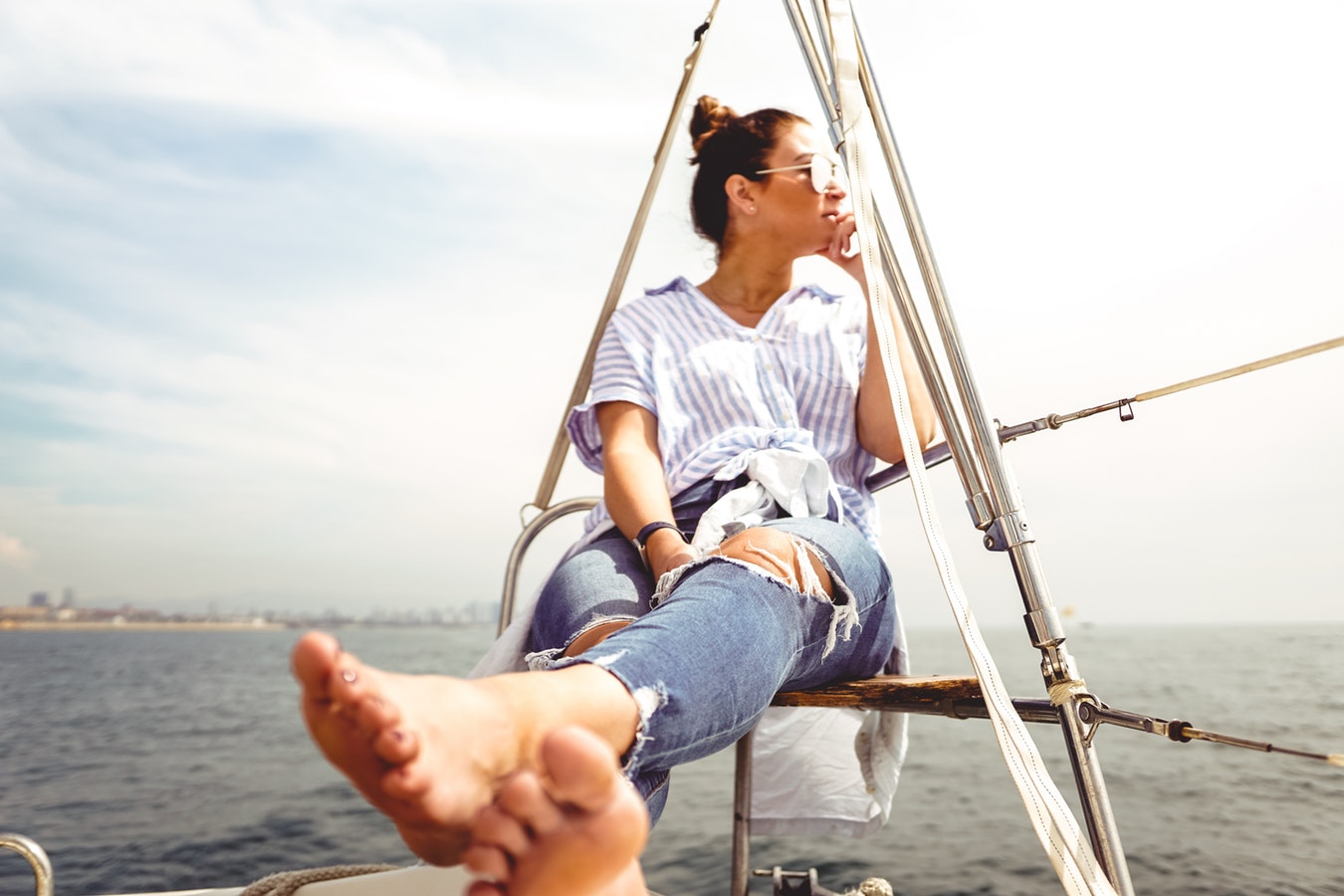 Plantar Fascia Release
Your prototypical foot surgeon in NYC likely encounters patients experiencing an issue with plantar fasciitis on a regular basis. A common cause of heel pain/discomfort, plantar fasciitis is the development of inflammation of the tissue found under your feet, connecting your heel bone to your toes. This area of your feet is known as the plantar fascia. Plantar fasciitis features chronic stabbing pain within the bottom part of the foot, creating plenty of discomfort for patients. Fortunately, your local foot surgeon in NYC over at the Foot And Ankle Surgeons of New York can utilize a quality surgery known as plantar fascia release to help correct the complication.  
What Is Plantar Fascia Release?
A plantar fascia release is a form of surgery that involves cutting part of the ligament to ease tension and help relieve the patient of their present inflammation. An open surgery is conducted by cutting the area or your foot surgeon in NYC may insert instruments by making small incisions instead, otherwise known as endoscopic surgery. Steps in the procedure may include the following methods:
Incisions will be made to serve as the first step in the surgical process.

In most cases, these incisions will be made above the heel pad as this is the location of the thicker skin on the foot.
Incisions may also be made on the bottom part of the foot.
For endoscopic surgery, your foot surgeon in NYC will likely make an incision on either side of the heel.
With the goal of the surgery to help release tension, your surgeon may then detach the plantar fascia from its connection with the heel bone.
Surgeons can also remove the bone surface in this area, giving the plantar fascia a substantial opportunity to heal while experiencing a decreased amount of tension.
Why Consider This Surgery?  
Like most surgeries, you'll want to weigh all of your options before concluding that this is the option you need to pursue. Generally speaking, your foot surgeon in NYC may recommend surgery if you meet at least some of the following criteria:
Non-surgical treatment has been mostly ineffective.

Symptoms continue to be both chronic and severe.
The issue has persisted for a period of 6 to 12 months.
The issue impedes you from conducting everyday actions.
Especially if you're an athlete and it limits your play on the field. This also applies if you're a worker and cannot work without feeling discomfort.
Plantar fascia release offers patients with plantar fasciitis an option to rid themselves of discomfort. If non-surgical treatment hasn't been getting the job done, please contact your local foot surgeon in NYC over at FAASNY and inquire about this procedure.
Related Posts